Brian Stokes Mitchell, Gaby Moreno, Mostly Mozart Festival Orchestra, and Vanessa Williams will lead Lincoln Center's Memorial For Us All broadcasts from June 14th through July 5th. All performances will take place on Sundays at 6pm.

In the midst of this unprecedented pandemic, Memorial For Us All offers unity, comfort, and healing through music, an art form intertwined with so many of our most beloved rituals around the world.
Anyone who has lost a loved one during this pandemic is invited to submit the name of a friend or family member to be honored here. Since Lincoln Center launched Memorial For Us All on May 3rd with a remembrance led by Wynton Marsalis, community members from New York City and beyond have submitted more than 1,700 names of loved ones to be remembered on the broadcasts.

Advertisement
Upcoming Performances
Brian Stokes Mitchell (June 14th)
Gaby Moreno (June 21st)
Mostly Mozart Festival Orchestra (June 28th)
Vanessa Williams (July 5th)
All tributes will be available on Lincoln Center's Instagram, Facebook and YouTube pages, and on-demand on Lincoln Center's website, here.
About Brian Stokes Mitchell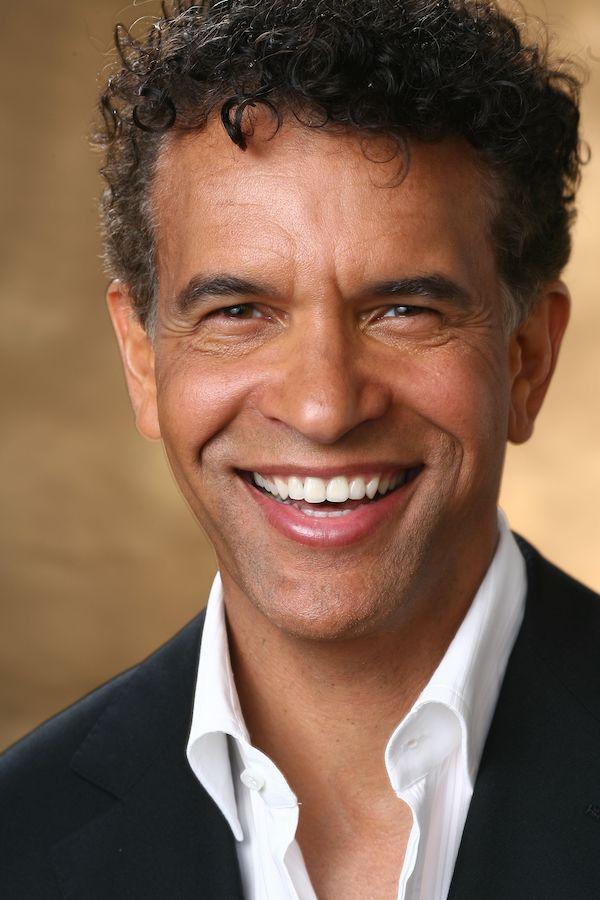 Brian Stokes Mitchell has enjoyed a career that spans Broadway, television, film and concert appearances with the country's finest conductors and orchestras. An extremely versatile and in-demand singer, Stokes has performed at venues spanning the jazz, opera, pop, country, and musical theater worlds. He has worked with John Williams, Marvin Hamlisch, Gustavo Dudamel, Keith Lockhart, Michael Tilson Thomas, The Smithsonian Jazz Masterworks Big Band, The Mormon Tabernacle Choir, and the Muppets. Stokes has made multiple appearances at Carnegie Hall, and he has performed multiple times for Presidents Clinton and Obama.
About Gaby Moreno
Born and raised in Guatemala, Gaby Moreno grew up inspired by artists such as Ella Fitzgerald, Nina Simone, and Aretha Franklin. She immersed herself in blues, R&B and soul and learned to speak English by singing.
Her original blend of jazz, soul, blues and 1960s rock has earned her the respect and appreciation of audiences in Latin America, Europe and U.S. In 2013, she received a Latin GRAMMY for Best New Artist. Previously in 2006, she won the Grand Prize at the John Lennon Songwriting Contest.  Moreno also co-wrote the theme song for NBC's "Parks and Recreation" earning her an Emmy nomination.
Gaby Moreno has toured across the globe alongside artists like Tracy Chapman, Ani DiFranco, Ricardo Arjona, Van Dyke Parks, The Punch Brothers and Calexico. Gaby released her latest album "Spangled" in October 2019 on Nonesuch Records.
Advertisement
About The Mostly Mozart Festival Orchestra
The Mostly Mozart Festival Orchestra, led since 2002 by Renée and Robert Belfer Music Director Louis Langrée, is the resident orchestra of Lincoln Center's Mostly Mozart Festival. A beloved cultural icon of New York City, the Mostly Mozart Festival Orchestra is dedicated to the music of its namesake composer as well as works inspired by the spirit of Mozart, including fully-staged operas, dance, and repertoire that straddles four centuries. It has appeared on tour at such notable festivals and venues as Tanglewood, Ravinia, Great Woods, the Kennedy Center, and Tokyo's Bunkamura. Conductors who made their New York debuts leading the Mostly Mozart Festival Orchestra include Yannick Nézet-Séguin, Edward Gardner, Jérémie Rhorer, David Zinman, and Edo de Waart. Mezzo-soprano Cecilia Bartoli, flutist James Galway, soprano Elly Ameling, and pianist Mitsuko Uchida all made their U.S. debuts with the Mostly Mozart Festival Orchestra.
About Vanessa Williams
Vanessa Williams is one of the most respected and multi-faceted performers in the entertainment industry today.
Having sold millions of records worldwide, Vanessa has also achieved numerous #1 and Top 10 hits on various Billboard Album and Singles charts: Pop, Dance, R&B, Adult Contemporary, Holiday, Latin, Gospel and Jazz.
Her critically acclaimed work in film, television, recordings and the Broadway stage has been recognized by every major industry award affiliate including 4 Emmy nominations, 11 Grammy nominations, a Tony nomination, 3 SAG award nominations, 7 NAACP Image Awards and 3 Satellite Awards. Her platinum single "Colors of the Wind," from the Disney's Pocahontas, won the Oscar, Grammy and Golden Globe for Best Original Song.
A graduate of Syracuse University, Vanessa is a strong advocate for equal rights, especially concerning the gay community and minorities. She was honored with the Human Rights Campaign "Ally for Equality" Award for her humanitarian contributions. Vanessa also achieved a career pinnacle with a star on the Hollywood Walk of Fame in 2007.
Vanessa's autobiography, "You Have No Idea," co-written with her mother Helen Williams, was a New York Times Best Seller in 2012. Her recent Broadway credits include co-starring with Cicely Tyson in The Trip to Bountiful, (the #1 play of the 2013 season), After Midnight (2014), and a special limited engagement in Hey, Look Me Over at New York City Center in 2018.
Vanessa is the mother of four – Melanie, Jillian, Devin and Sasha. Her charitable endeavors are many and varied, embracing and supporting such organizations as Concerts for America, Special Olympics and several others.
Vanessa is one of the world's most accomplished concert artists, appearing regularly with the most prestigious symphony orchestras in the world, most recently with the National Symphony Orchestra at The Kennedy Center.