L'Occitane, the international retailer of body, face, fragrances and home products based in Manosque, France, officially closed its shop on the corner of West 69th Street and Columbus Ave yesterday. They had occupied this location for 31 years.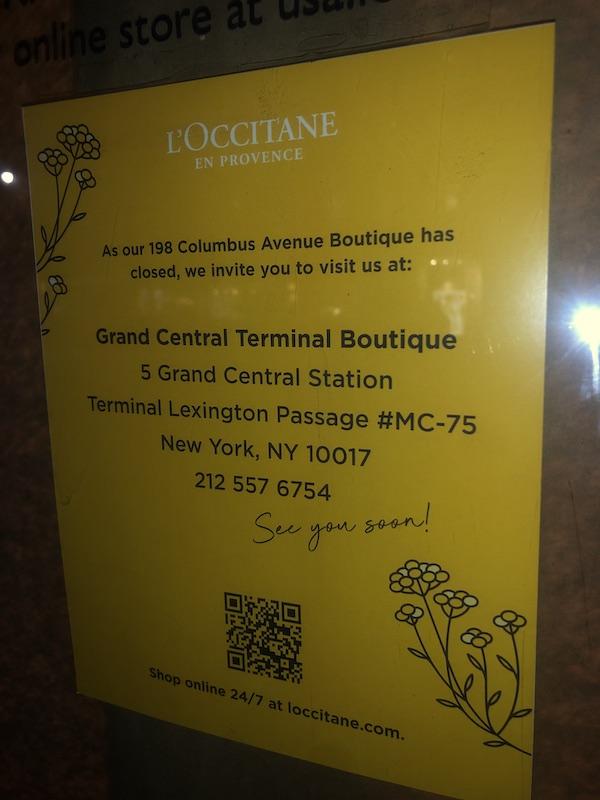 The L'Occitane at 75th and Broadway was also closed on Saturday. No inventory was on the shelves and a sign in the window directed customers online or to their Time Warner Center location. This L'Occitane location was sued for back rent in December by its landlord, The Vanbarton Group.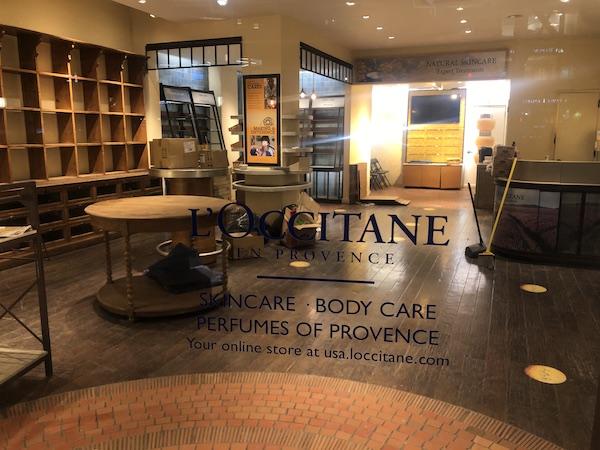 At the time of the lawsuit, Vanbarton claimed L'Occitaine didn't pay its rent of $62,263 per month between April and December and had accrued unpaid property taxes and water bills. They were also seeking $28,000 in interest.
L'Occitan filed for bankruptcy in New Jersey on January 26. According to court papers the brand "intends to reject certain leases in order to right-size its brick-and-mortar footprint to better position itself for long-term success." The aim is to close 23 of its 166 storefronts.
The news comes as L'Occitane's stock nears an 8-year high. According to Forbes, the chapter 11 action affects L'Occitane en Provence boutiques across the U.S. and does not include its parents, subsidiaries or other brands within the group. All of the beauty retailer's stores, which are mainly mall-based, will continue trading and L'Occitane North America said in a statement that it had "ample liquidity to support business-as-usual operations across all channels."
It's been an ongoing trend to see landlords file lawsuits against large retailers for back rent during the pandemic. In August, Bloomingdale's was sued by its landlord for unpaid rent for its outlet location on 72nd and Broadway. That location still remains as of now.