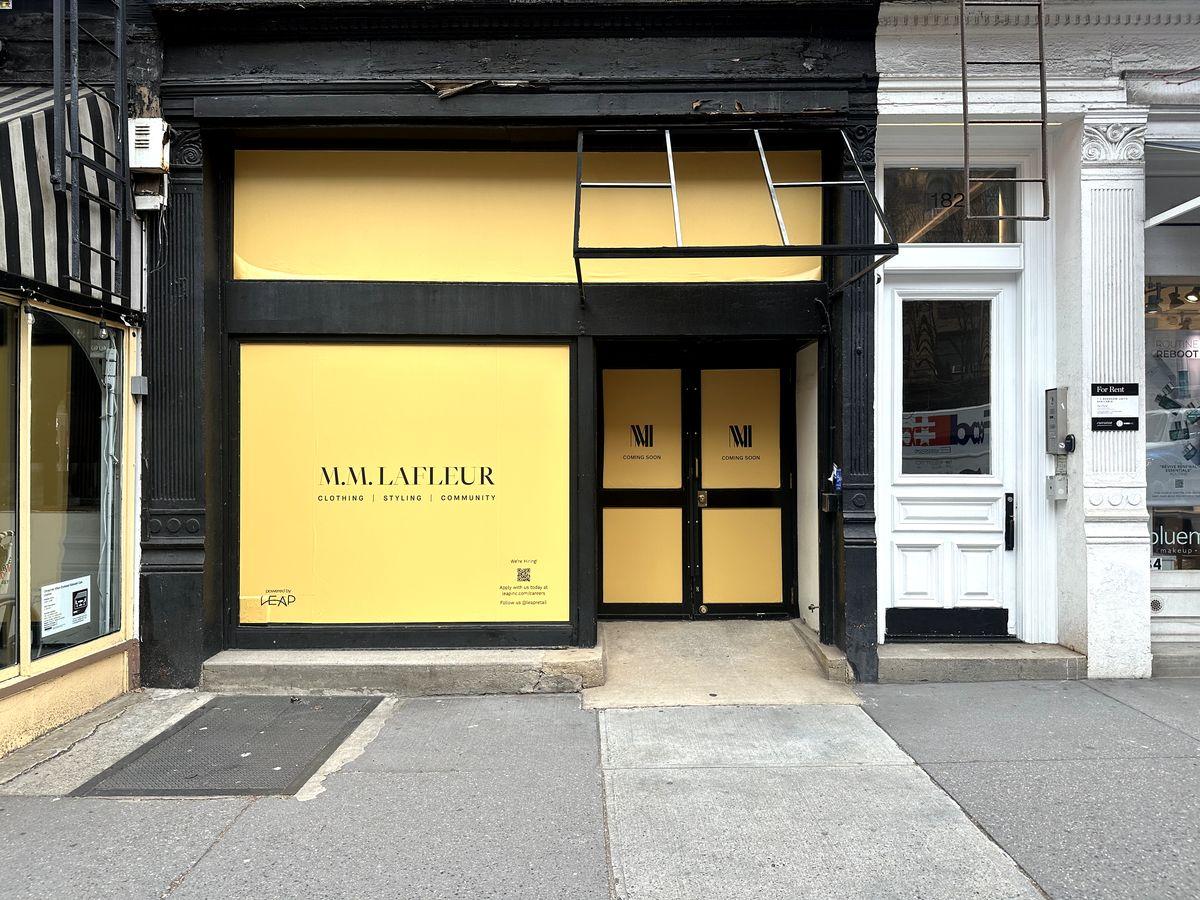 M.M.LaFleur — the upscale women's workwear brand that started as an e-commerce site in 2013 — is opening its first Upper West Side location at 182A Columbus Avenue between West 68th and 69th streets.

Advertisement
The site was previously home to another fashion retailer, Rag and Bone, which
closed
in January after a run of roughly 12 years. The upcoming opening will mark LaFleur's third New York City location after they set up shop on the
Upper East Side
back in October 2022.
Bridging the gap between looking good and feeling comfortable is M.M.LaFleur's Power Casual™ line. They call it "the clothing equivalent of work-life balance" on their site. These clothes focus on sophisticated looks with relaxed styles. You'll find everything from silk shirts to stretch pants and M.M.LaFleur's "Jardigan," which they created in 2013 "by combining the structure of a jacket with the ease of a cardigan."
In a recent New York Post story titled "I commute to NYC each week and this is what (actually) keeps me warm," Victoria Giardina listed M.M.LaFleur's cashmere Arbus sweater as her top apparel pick. "Invest in a cashmere sweater staple to wear to the office," noted Giardina. She compliments the sweater being lightweight yet warm, while "the brand offers a multitude of match-all hues to shop for. Plus, its turtleneck accent instantly makes you look more polished and sophisticated."
Being able to mix and match LaFleur pieces is something else they're known for. Their Capsules line offers items that can be picked out to create a variety of outfits, making getting ready easy. They also currently have a "Staycation Wardrobe" for this month's capsule, including styles to wear at home and around the neighborhood.
Advertisement
A recent review by
InStyle
on LaFleur's Foster Pant, which has been the brand's best seller for over seven years, states, "This pair is high-waisted, and has a straight, cigarette cut that feels well-constructed and thick. I was shocked at how easy it was to glide these fitted pants on (no squeezing!), and that they felt super soft and stretchy without ever losing their shape." They also point out the discrete side zipper and inner button closure, which give the Foster pant "a clean, effortless look."
M.M.LaFleur also has a line of shoes and accessories like earrings, necklaces, belts, sleepwear and more.