On Wednesday, November 23 (Thanksgiving Eve), the longstanding traditional Macy's Thanksgiving Day Balloon Inflation is set to hit the streets around the American Museum of Natural History.

Macy's has yet to confirm all the details, but in recent years, it's run from 1 p.m. to 6 p.m. with visitors entering the event at 72nd Street and Columbus Avenue, then heading east to Central Park West, north to 77th Street and then making a circle of the museum, ending at 81st Street and Central Park West.
Advertisement



Here's how Astronaut Snoopy looked during 2019's inflation.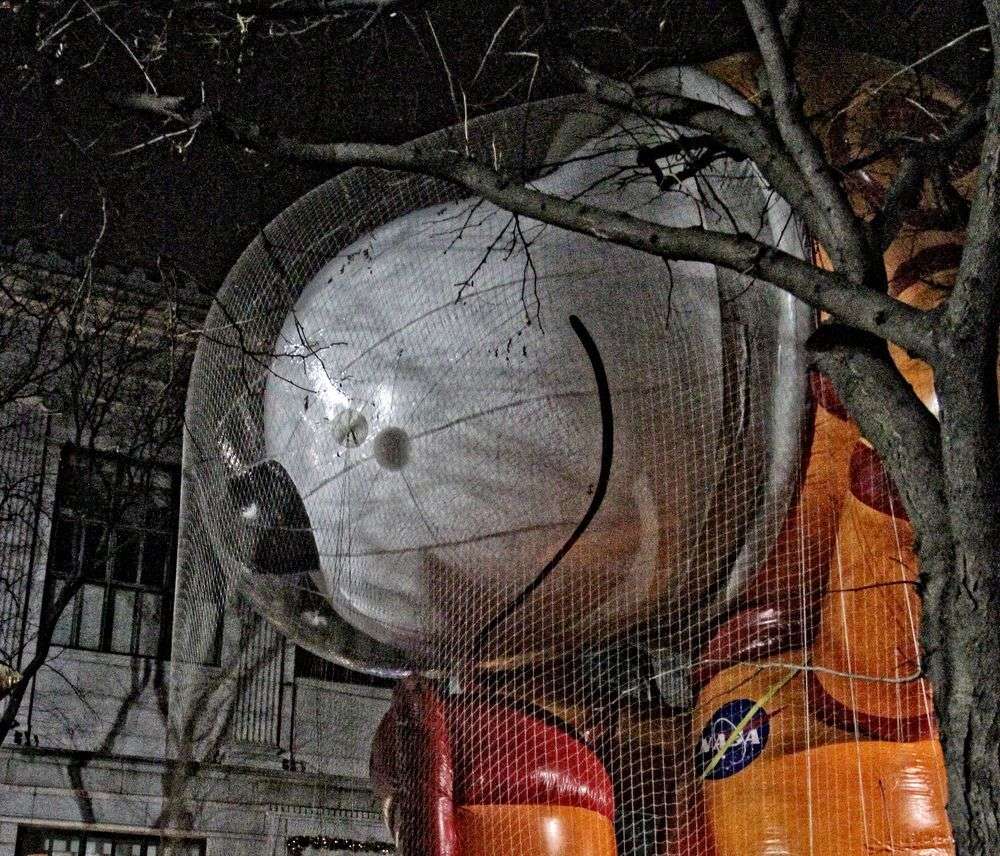 And here is how he looked when marching in the parade that year, when he could not be too high up because of heavy winds. In fact, that year there was talk the balloons would be grounded due to the winds, but the parade was able to take place and Snoopy seemed to enjoy every moment.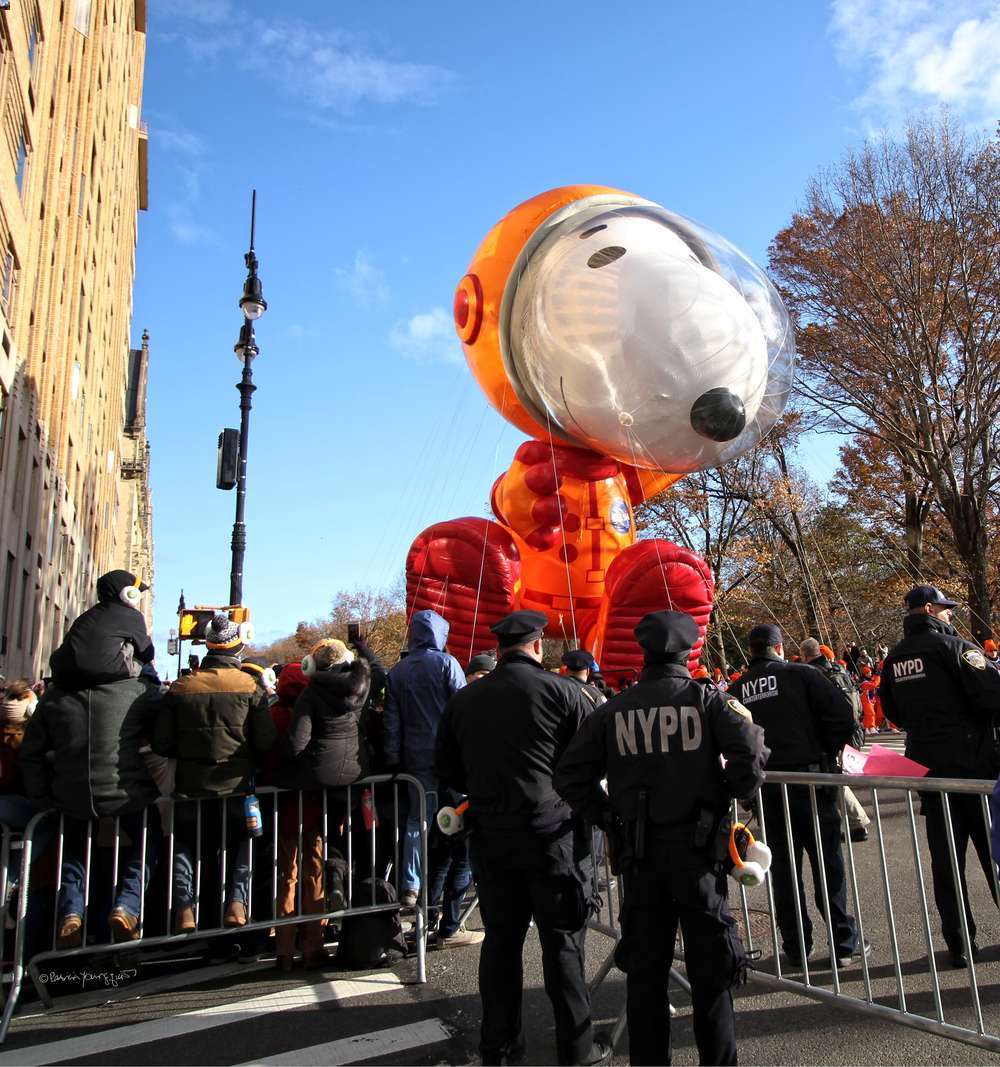 Astronaut Snoopy is set to return to this year's parade and hopefully he'll be high in the sky.
Advertisement



Harold the Fireman is another ballon we saw at 2019's inflation event.
Like Snoopy, he had to remain low when participating in the parade.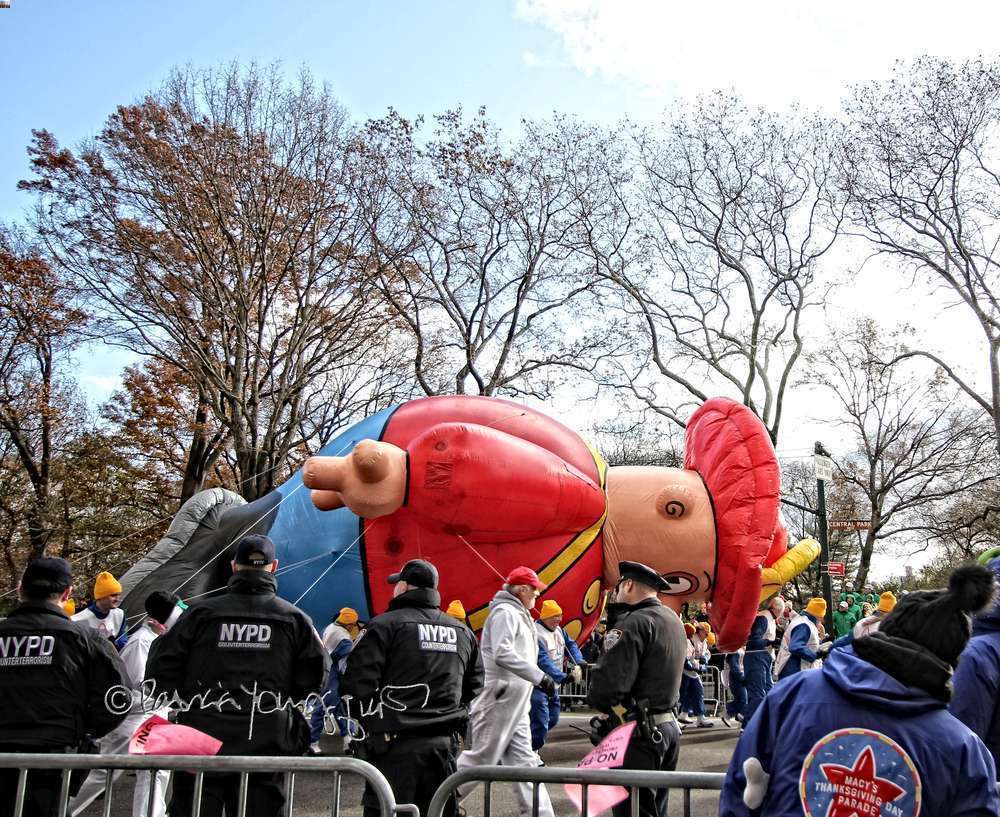 However, over the years he certainly had the opportunity to travel further up into the sky.
The Sinclair dinosaur was another character we saw at 2019's inflation.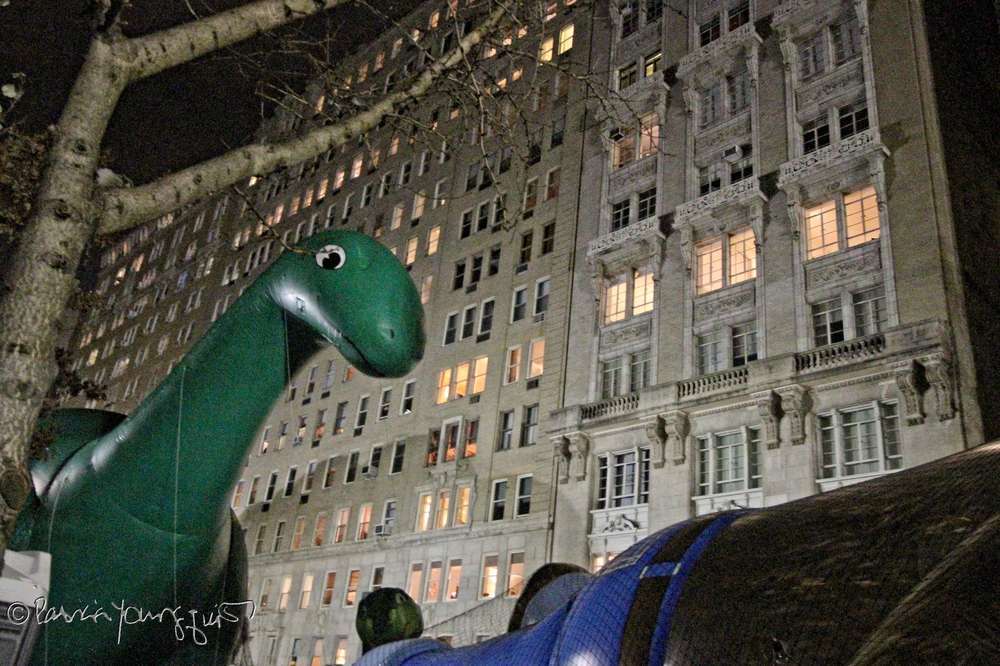 And like his fellow participating balloons that year, low was the way to go.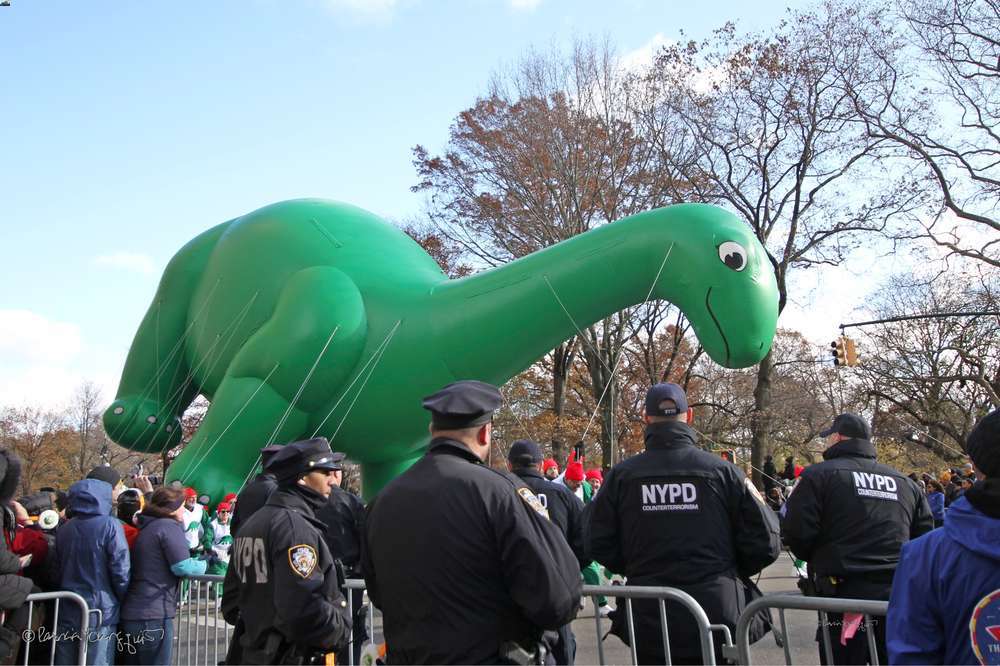 However, like Harold the Fireman, the Sinclair dinosaur, in bygone years, did have an opportunity to be in high places.
Sinclair returns to this year's parade but with a new look.
Advertisement



Some characters who weren't invited back include Mighty Red Power, Hello Kitty!, Green Eggs and Ham, as well as The Grinch.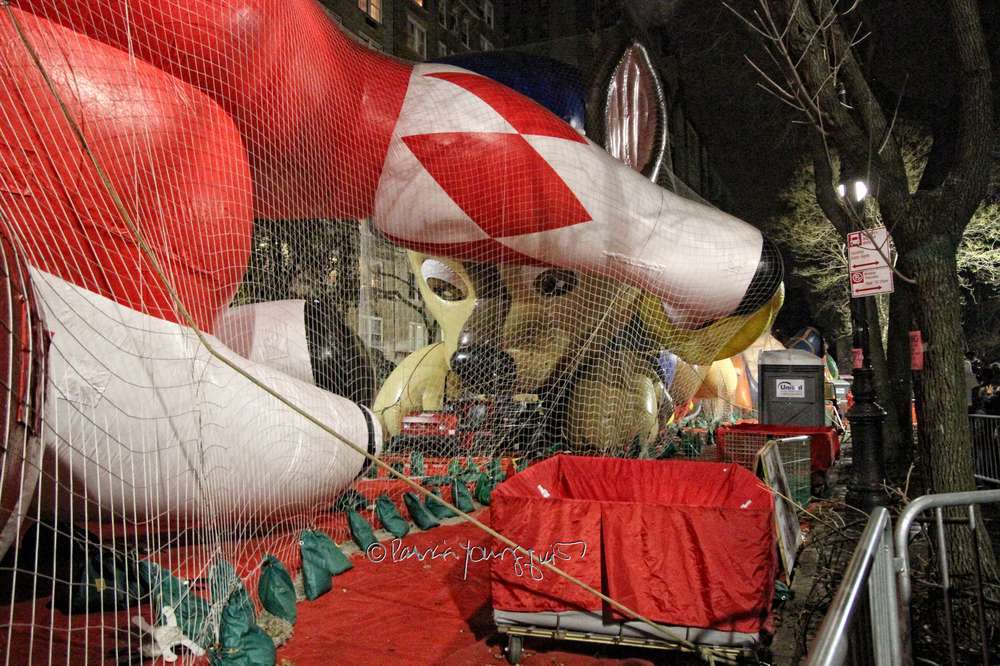 So if these balloons won't be coming this year, who will join Astronaut Snoopy, Harold the Fireman and the revamped Sinclair?
One returning character is Diary of a Wimpy Kid, who from 2012 to 2015 participated in the parade looking like this: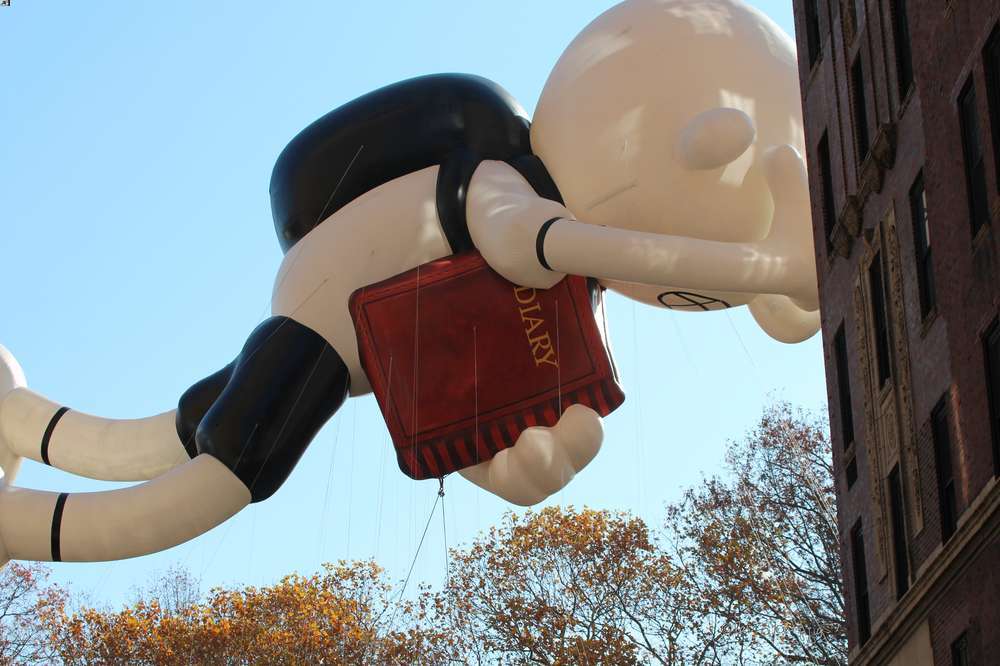 In 2016, Wimpy got a new look but nearly broke his nose on a lamp post.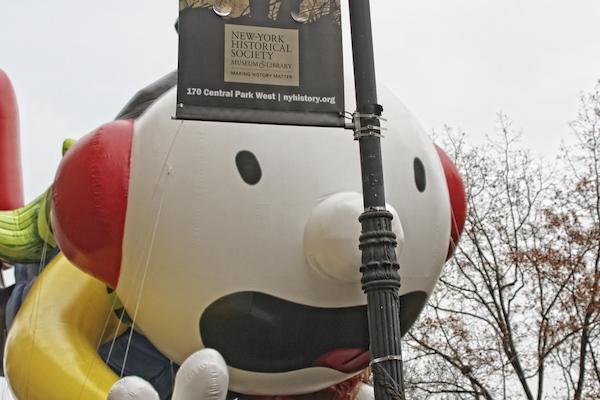 He took a few years off to recover from his almost-injury, returning in 2019 to stay low with his inflated colleagues.
This year, the Wimpy kid will have a new balloon, this time focusing on "The Cheese Touch," which is a superstition originating from the first Wimpy Kid book as seen in this You Tube video.
Another 2022 balloon participant will be Goku from Dragon Ball. He "marched" in 2019, and will hopefully have the chance to float higher this year.
Chase from Paw Patrol will also be marching this year. Here he is surrounded by some fellow lawmen.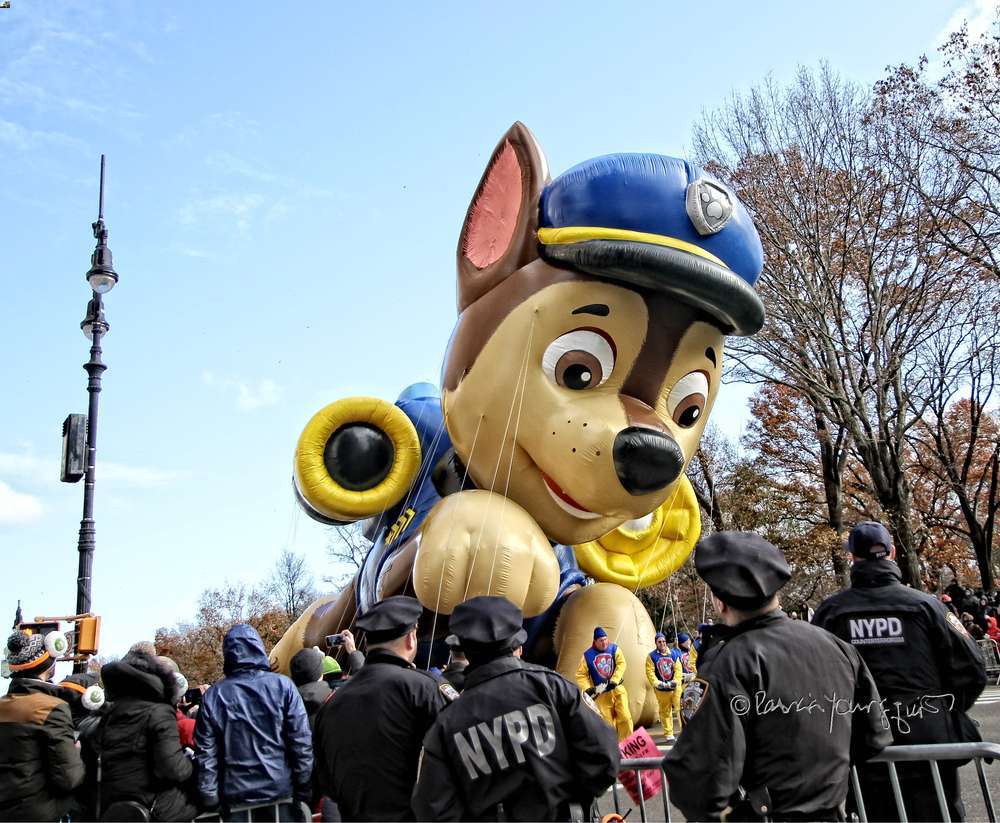 Chase has some bragging rights, as he was actually the lead ballon in 2017.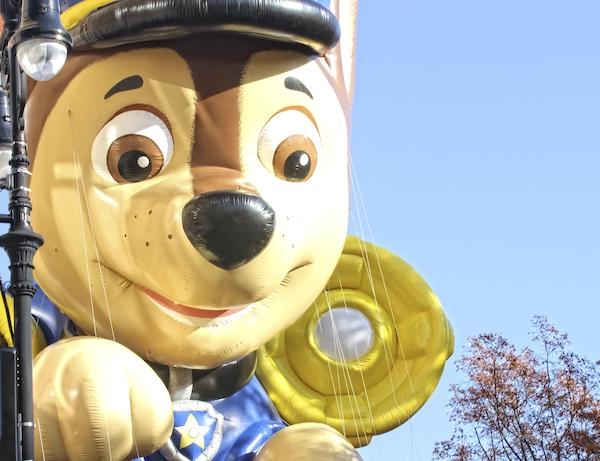 Pikachu from Pokémon will also be returning, and this year, he'll be in a sleigh!
Another returnee is The Pillsbury Doughboy.
Ronald McDonald will be a part of the 2022 parade too.
Advertisement



He'll have a new look and will be carrying a heart this year!
And Smokey The Bear is coming back. He barely got off the ground in 2019.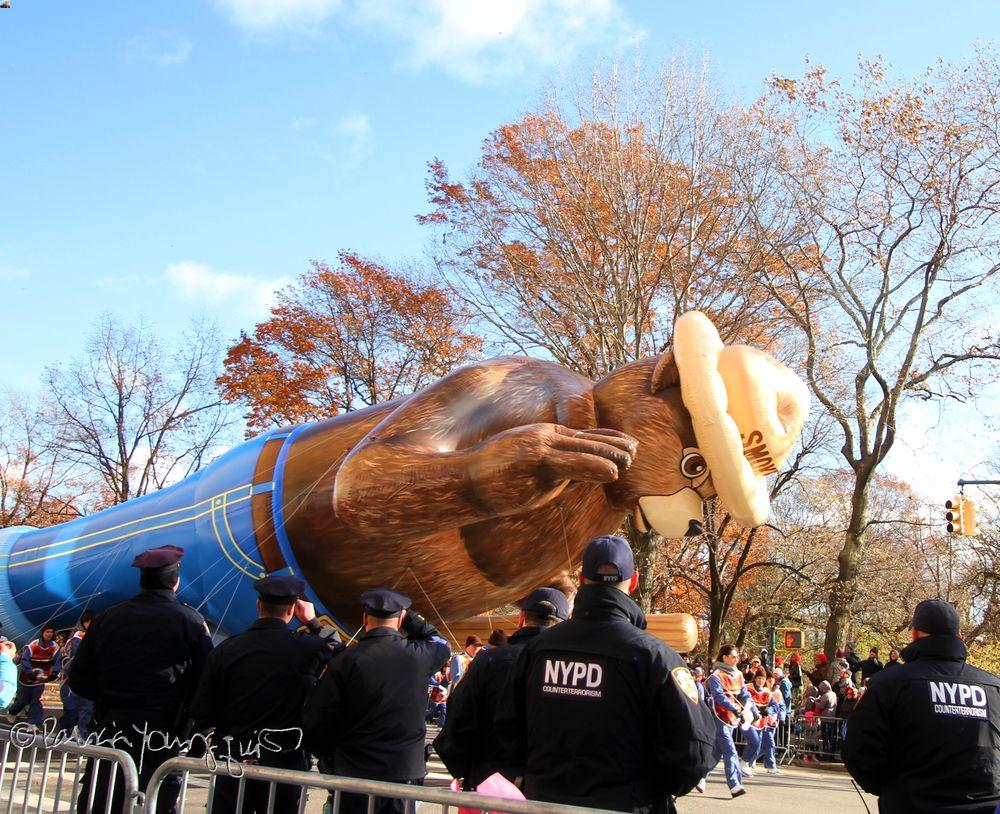 SpongeBob is returning too and it will be his 19th time participating in the parade. This year, he will have a pet snail with him.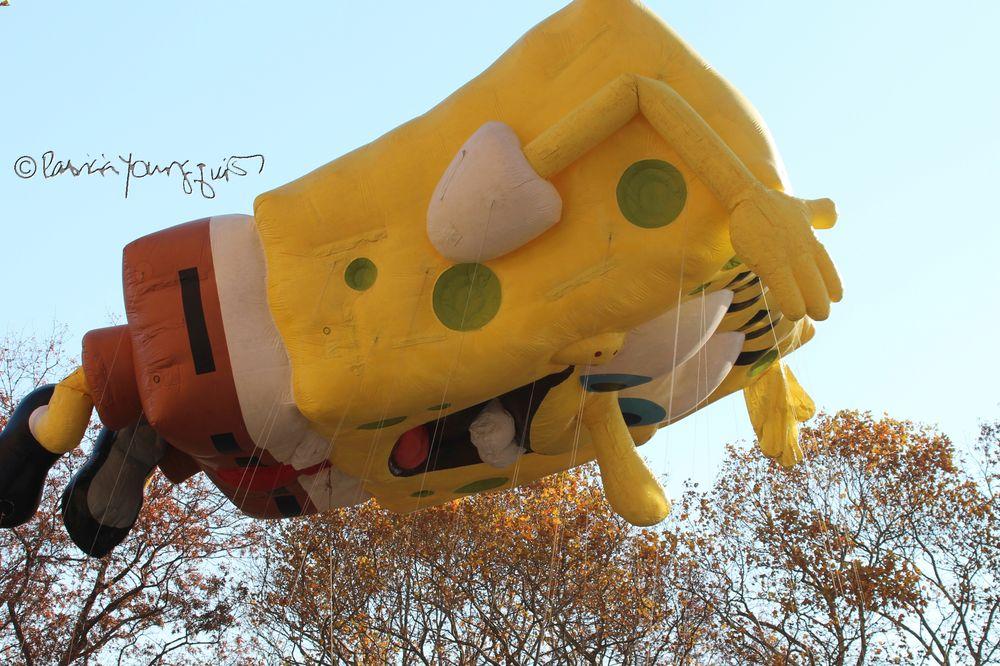 The Smurf balloon will be back as well.
As for first time characters in this year's parade, we're expecting Bluey by BBC, Stuart the one-eyed Minion, and The Rise of Gru from Illumination.
Hopefully this year, windy conditions will not prevail and all the balloons will be able to soar high above the crowd.
For more information about this year's parade, please visit macys.com/social/parade.