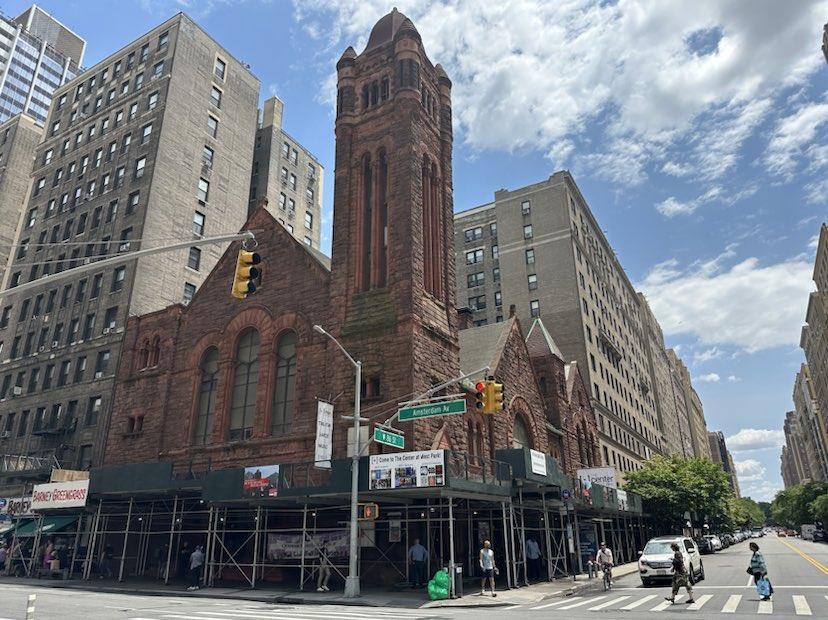 Matt Damon has joined the cast of a benefit performance at West-Park Presbyterian Church on November 16, joining the stage alongside Mark Ruffalo and Missy Yager. Proceeds from the play, Kenneth Lonergan's "This Is Our Youth," will go towards the Center at West Park and its campaign to preserve the landmarked church at 165 West 86th Street, the NY Times reports.
Advertisement



In taking the side of preservation over demolition – which would precede the site's conversion into a market-rate residential high rise with space for a church, community activities and arts programs – Damon, a former Upper West Side resident, joins celebrities including Mark Ruffalo, Wendell Pierce, Amy Schumer and Common, who all participated in rallies earlier this year to keep the building intact.
"I explained the situation to [Damon] and immediately he said, 'I'm in,' which is what I thought he would say if he was available," Lonergan told the Times. "..and as a matter of fact, he had an apartment one block away from the church for a year or two, maybe. This is going back a ways." He said Damon wanted to "keep what's special about the neighborhood special."
Tickets are going for $500, though sponsorship levels peak at $25,000. A second show scheduled for November 17 will offer some seats on a pay-what-you-wish basis, with a maximum rate of $250 for the priciest seats in the house. Here's some more info.
The goal is to raise over $300,000 for the Center, in addition to its capital campaign aiming to raise $2 million for building repairs.
Damon agreed to participate in the play to support the cause, as he has a connection to the neighborhood and the play itself, having appeared in a 2022 version of it in London.
The Landmarks Preservation Commission has not yet scheduled a vote on the church's demolition application.