Signage for a new medical office is up at 112 West 72nd Street off the corner of Columbus Avenue – formerly home to Ricky's, which closed in 2019 after 25 years.

Thanks to Haleigh Tutrow for the tip and photo.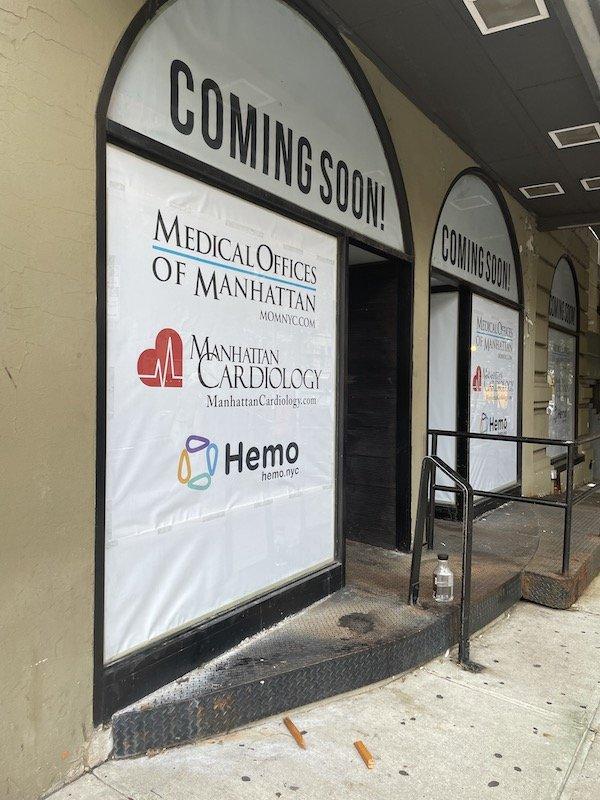 Services listed on the website for Medical Offices of Manhattan include primary care, cardiology, dermatology, gastroenterology, nutrition, psychiatry and podiatry. They have additional locations in Columbus Circle, Midtown East and on the Upper East Side.
Manhattan Cardiology and Hemo appear to be owned by the same people; Hemo.NYC is self-described as a "shared space for labs," which was "Created to solve the challenges labs face when opening a patient service center."