Soon after writing about the raven sighting on Amsterdam Avenue, we received a few messages from Upper West Siders who've also had recent run-ins with the majestic bird (or maybe one of his relatives).

"Mark Says Hi!" spotted a raven on June 16 around 6:30pm "perched on the wall separating Riverside Drive from Riverside park on 82nd Street." He told us that he "couldn't believe the size of it and a crowed quickly gathered to take it in."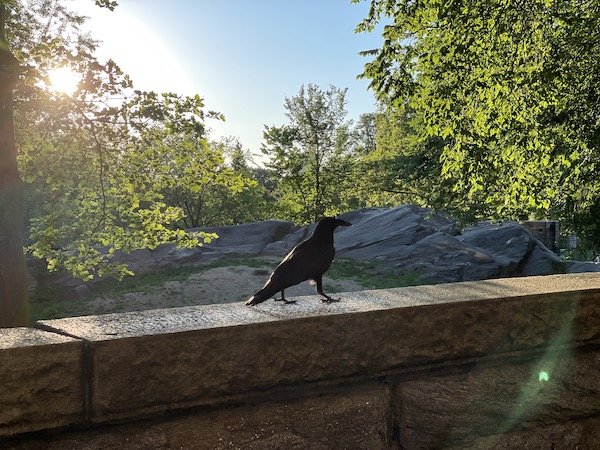 Advertisement



Instagram user @dannydalypix took this video on 83rd between Amsterdam and Columbus on the evening of Saturday, June 26, telling us he was walking by and wondering what the noise was – and why people were looking up.
On Sunday, June 27, 11 year old Malia caught the raven in flight above Amsterdam Avenue (between 83rd and 84th Streets, where it was originally spotted).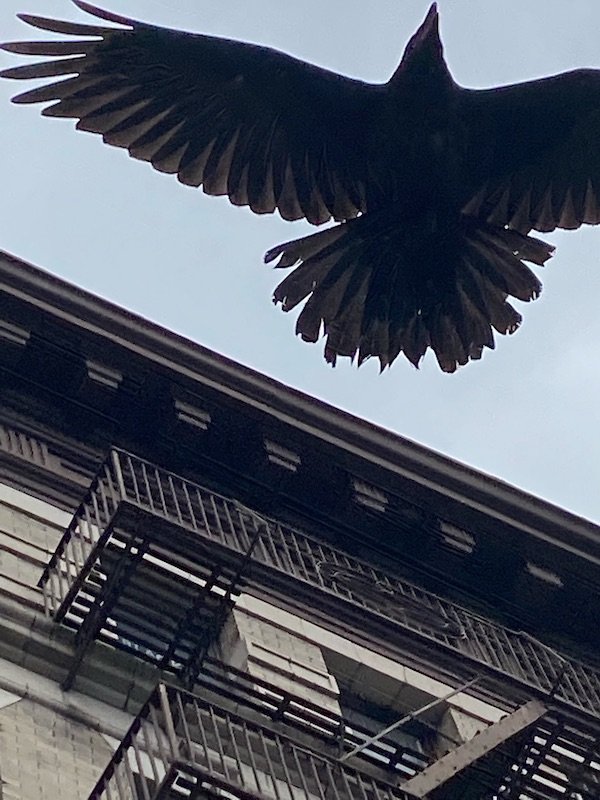 Malia's mother Cynthia saw it again on Monday morning – between 85th and 86th Streets on Columbus Avenue.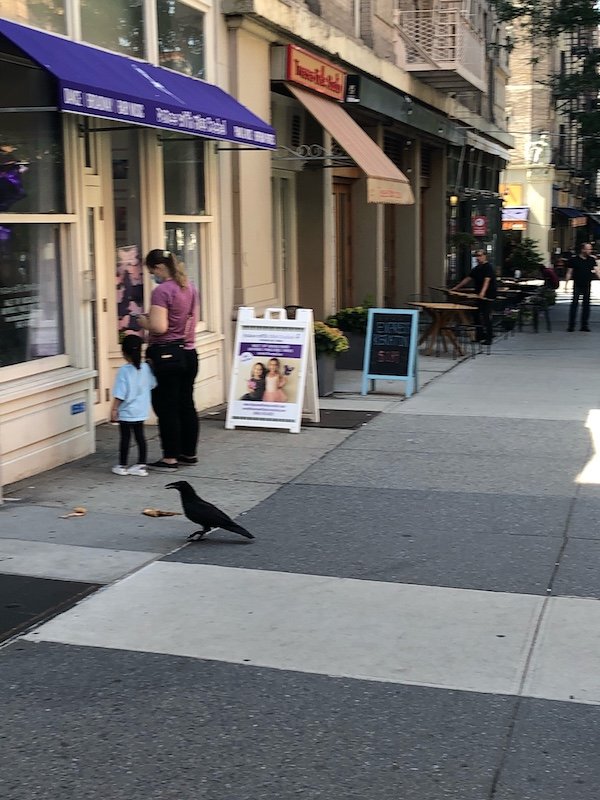 Brian Peterson sent us these shots he took from the roof of 50 West 86th Street: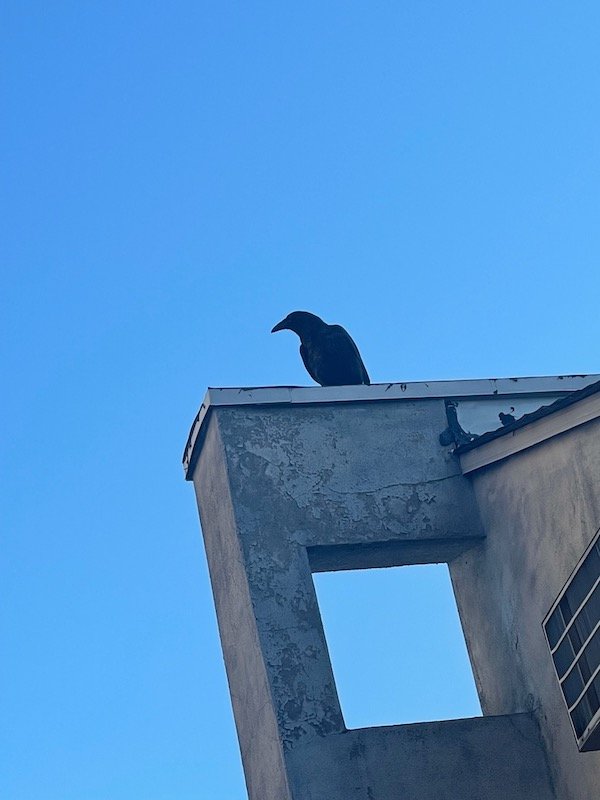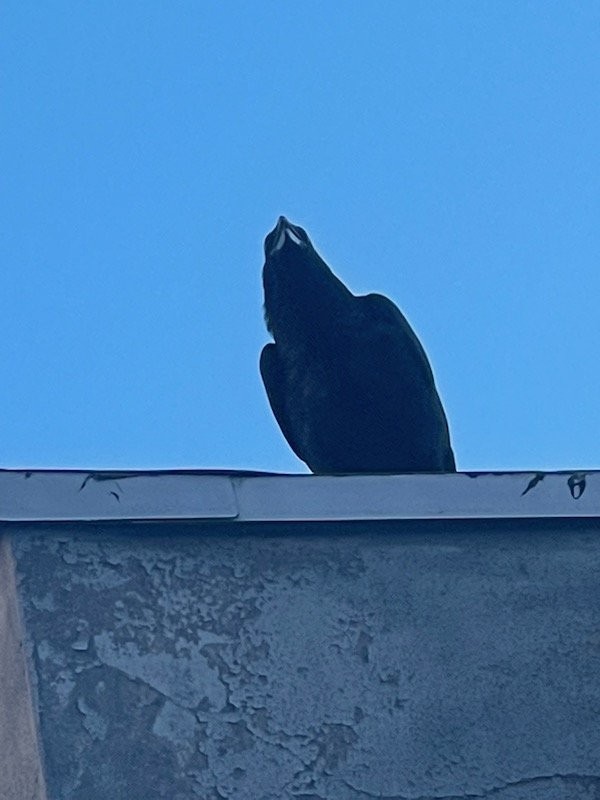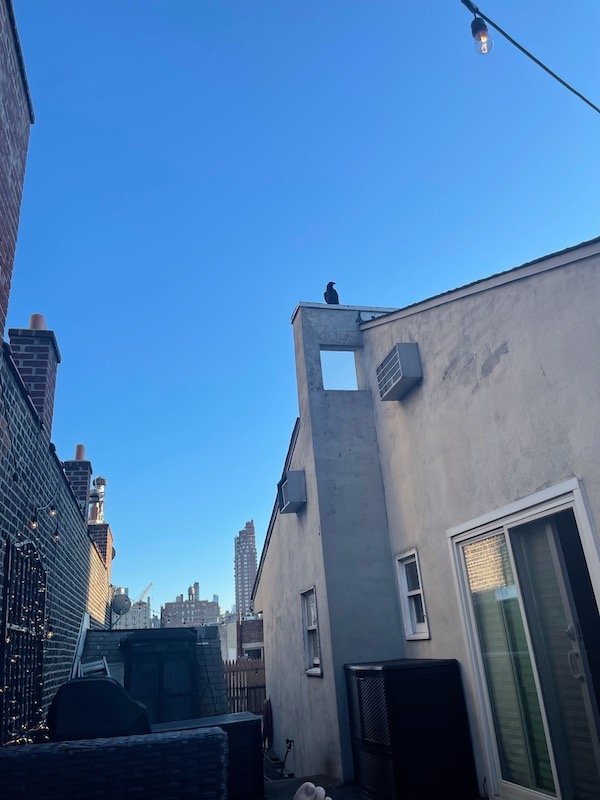 Several readers posted comments in response to our original write-up, stating they too had seen the bird (or another raven) on 79th off Amsterdam Avenue and 89th off Columbus Avenue.
Advertisement
When we shared the sighting on Instagram, users mentioned seeing it recently on 96th and Columbus and on 110th and Riverside Drive.
View this post on Instagram
A representative from the Upper West Side's Wild Bird Fund told us that while ravens are not common to NYC, sightings of them have in fact been increasing.
Have you seen the raven? Let us know in the comments or email us about it!