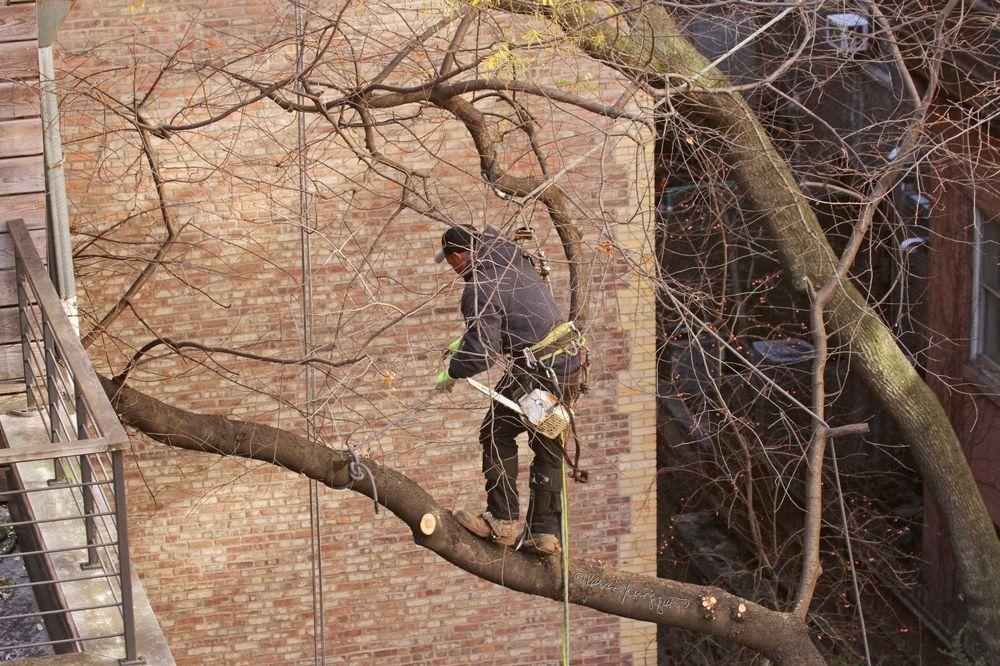 "It's coming on Christmas, they're cutting down trees." These are the first two lines of Joni Mitchell's "River" (1971), and I've been thinking about these lyrics ever since "they" started cutting down trees in several adjacent backyards just days before Christmas.

Advertisement



The trees were all located in brownstones in the West 70s near Central Park.
On Saturday, four trees (a combination of Tupelos and Ailanthus) were taken down and removed from a single backyard; I stayed long enough to see three of them removed.
The workman climbed the first tree, pulled a tool from his belt and cut it down into sections, lowering what he had cut to a team on the ground.
I had never seen someone cut an entire tree down while climbing it.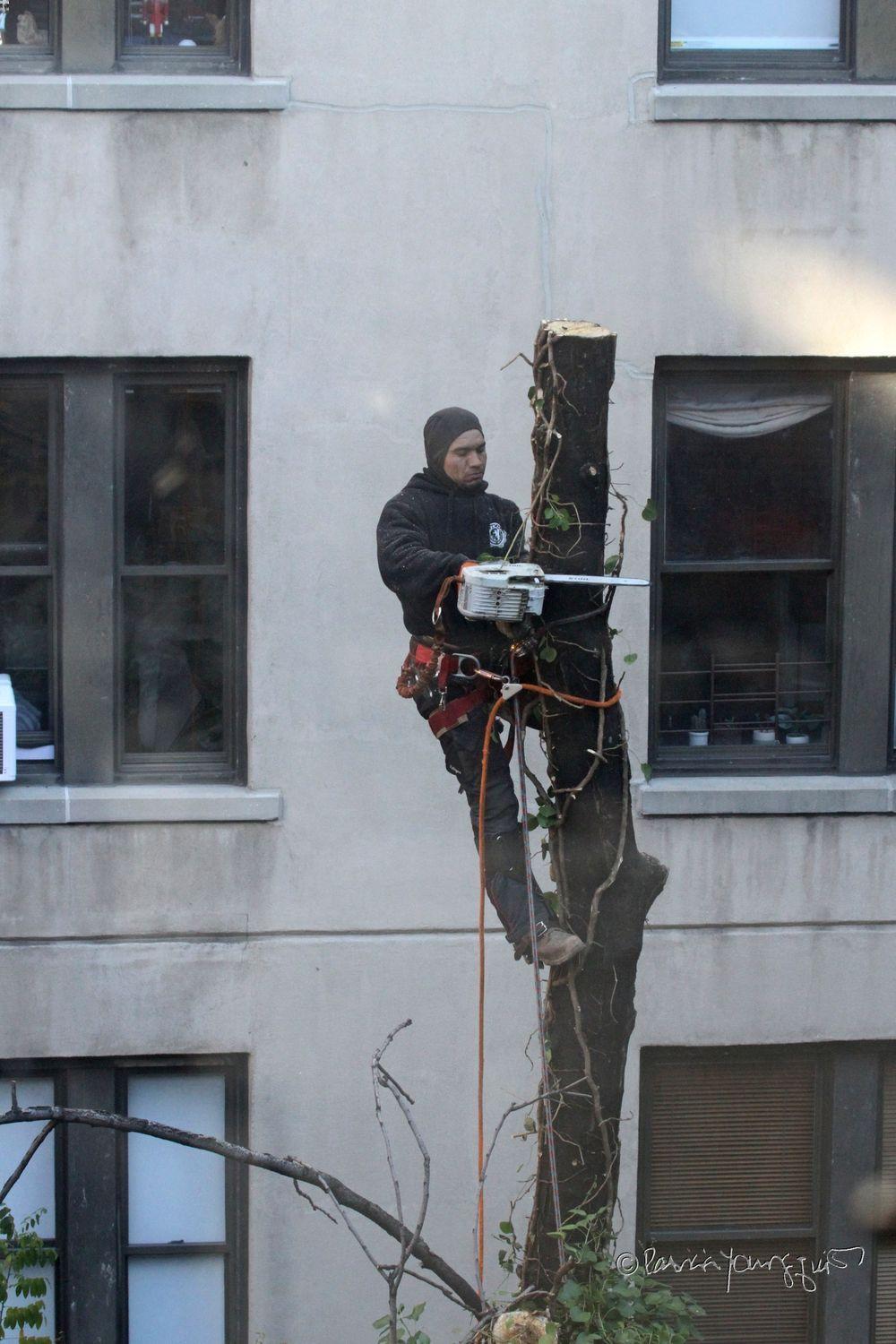 It looked like I wasn't the only person witnessing something for the first time. Faces were pressed against nearby windows for the duration of the cut-down.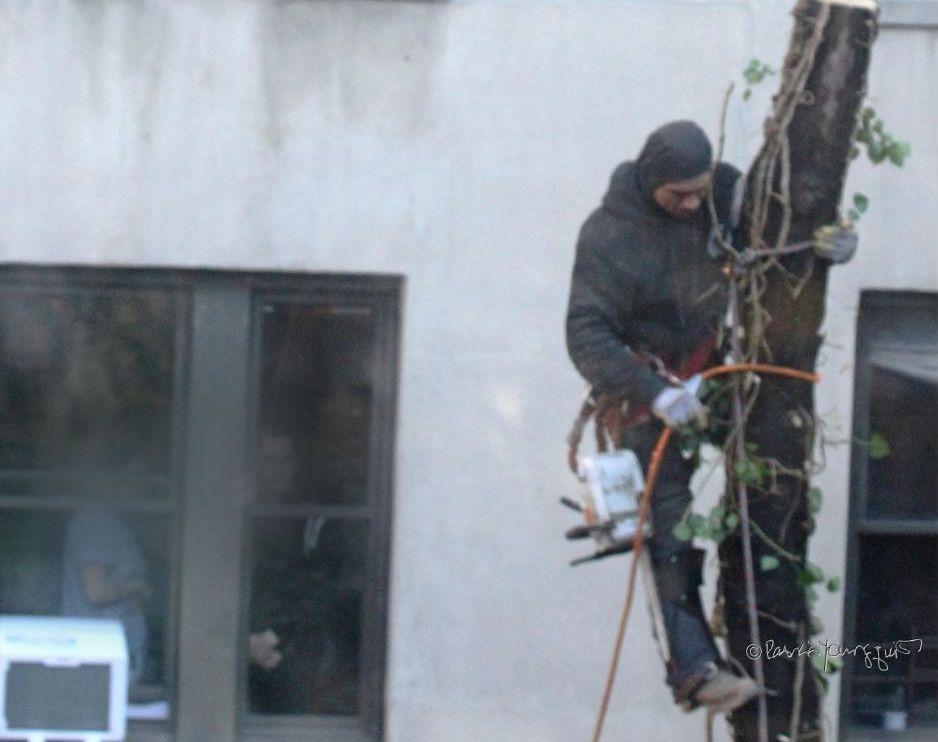 Advertisement



Once this tree was down and the debris was cleared, the climber and his crew began taking down the second one.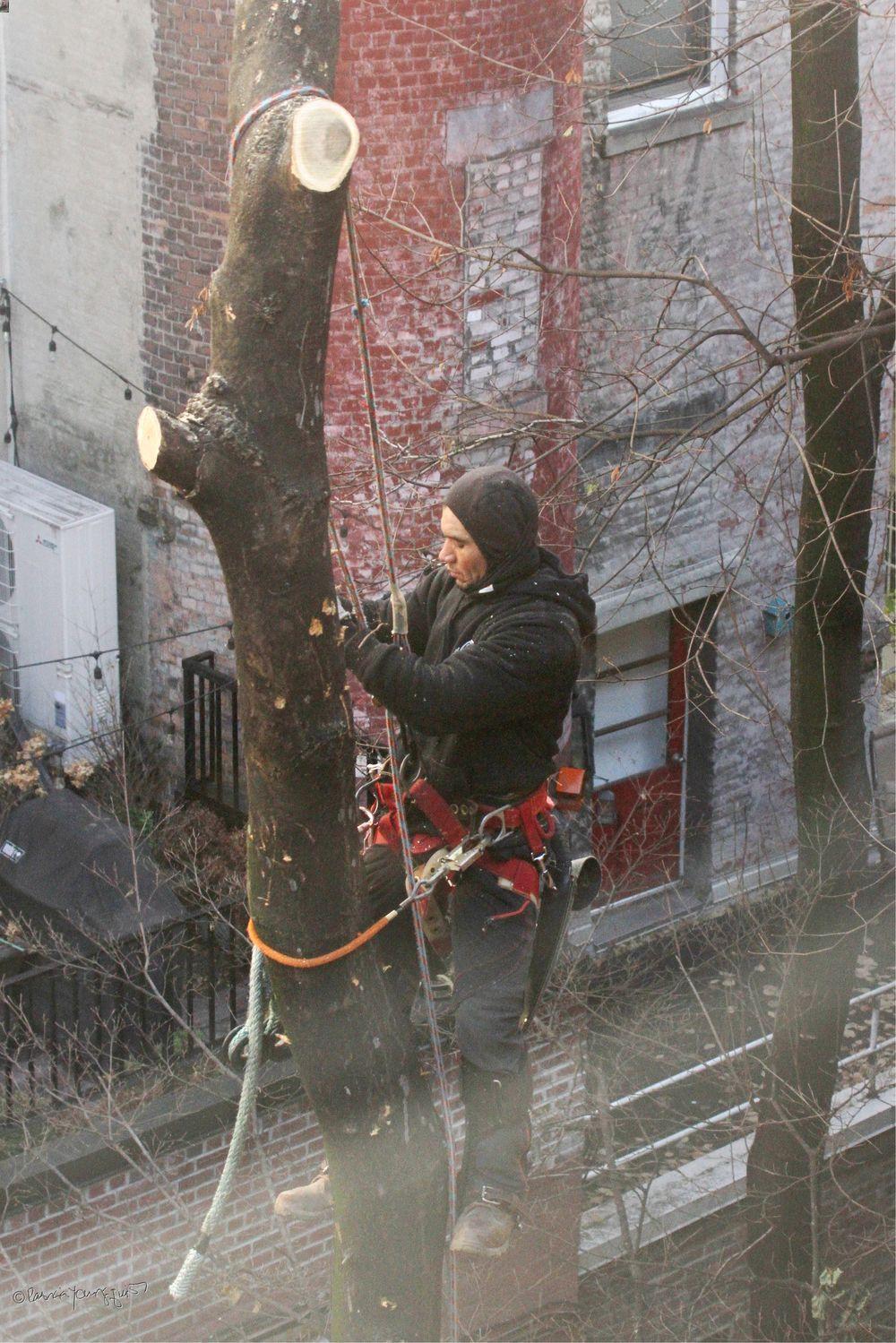 And then the third.
This tree had a Virginia Creeper Vine growing on it. It was very beautiful during the peak of foliage season, but these vines can be very invasive and harmful to other trees and building structures.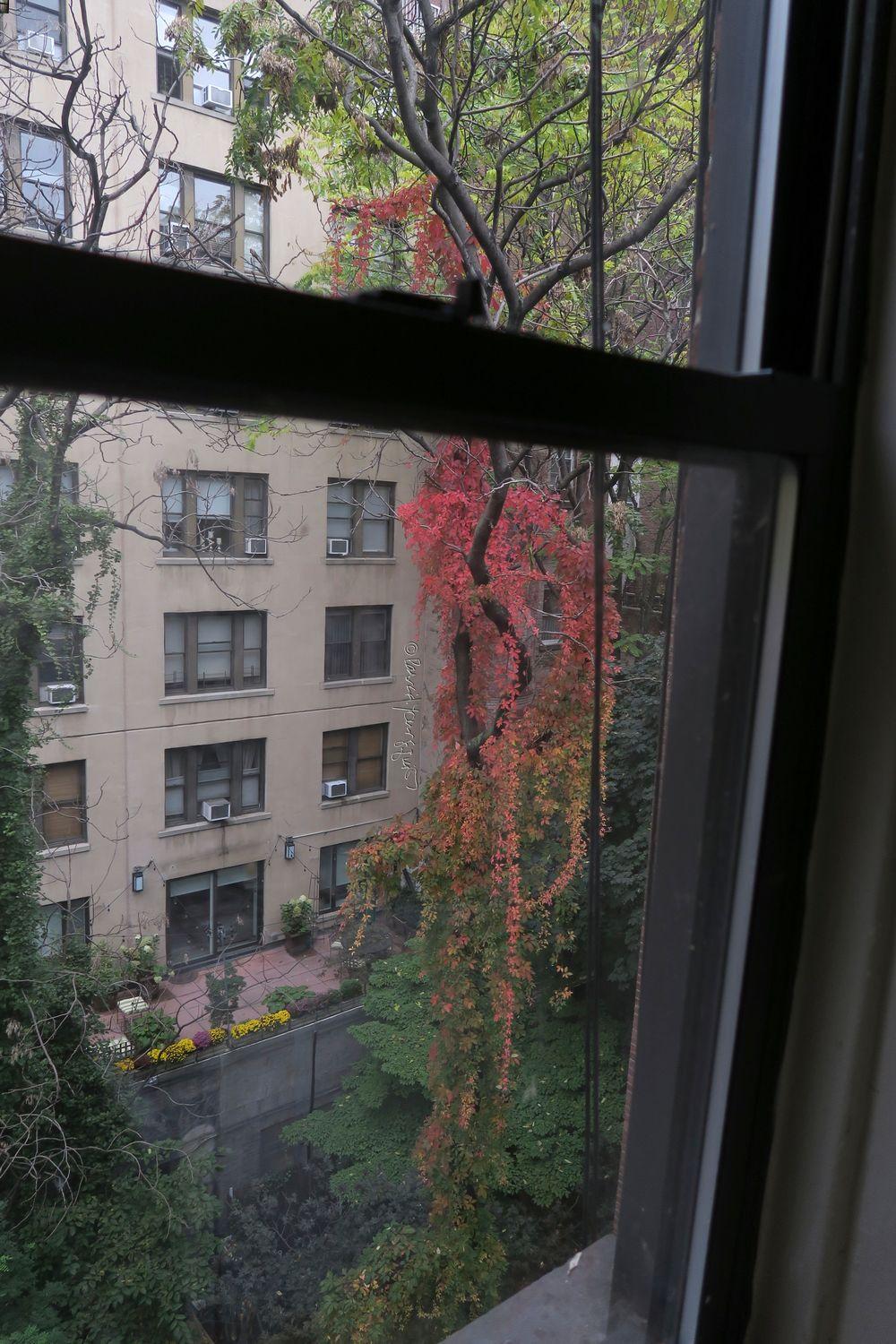 "Fascinating & scary how they are taking those trees down!" said Pamela C., a woman whose window overlooks this backyard. "They needed to come down. They were dead or dying. I was always afraid they'd come down on our building."
Advertisement



"I did see what was going on in the backyard next door," said Leslie S., another neighbor who witnessed the spectacle from her window. "It's very devastating. It tore my heart out to watch that."
"My cat doesn't like it because with no trees there will be no birds to watch," said Leah U., a neighbor concerned about her cat's view.
We imagine she's correct about this, especially if her pet is anything like Snooze, a cat who used to spend hours birdwatching from her nearby window.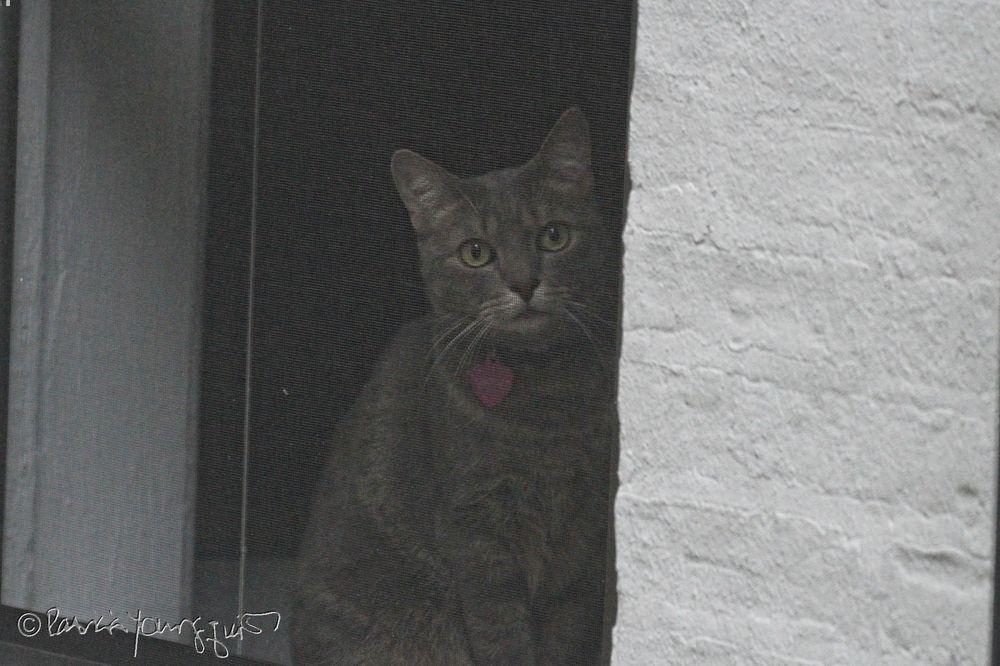 Or this cat, who also spent hours peering into the now-treeless yard.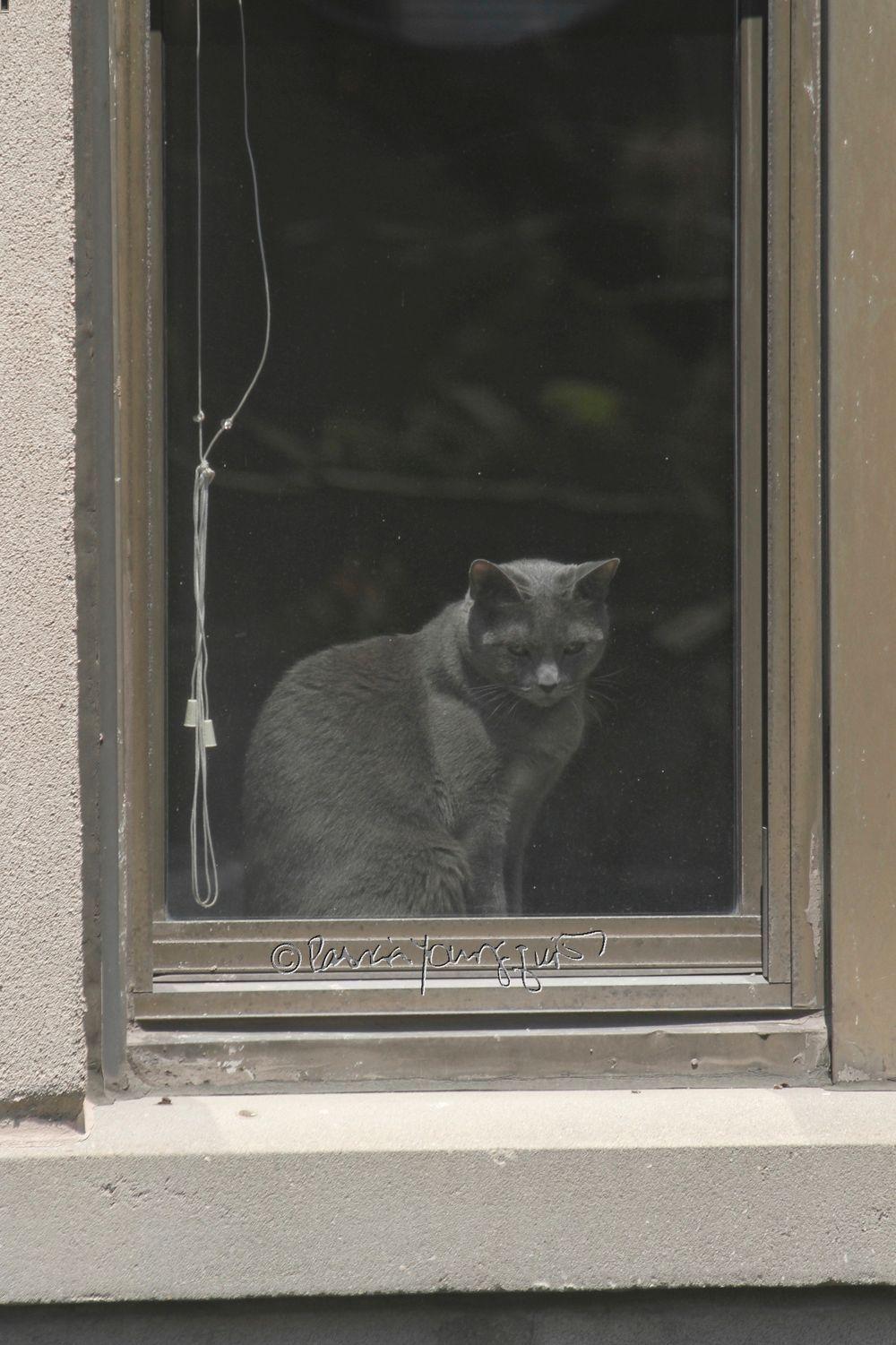 On Tuesday, a large tree was removed from the backyard of another nearby brownstone.
Tuesday tree-chopping (West 70s, near CPW) pic.twitter.com/A5C9UnQUim

— I Love The Upper West Side (@iLoveTheUWS) December 21, 2022
Advertisement



Soon after this tree removal, we noticed yet another one being removed from a backyard on the same street. Months upon months ago, we had noticed this particular tree was leaning on the railing of a terrace.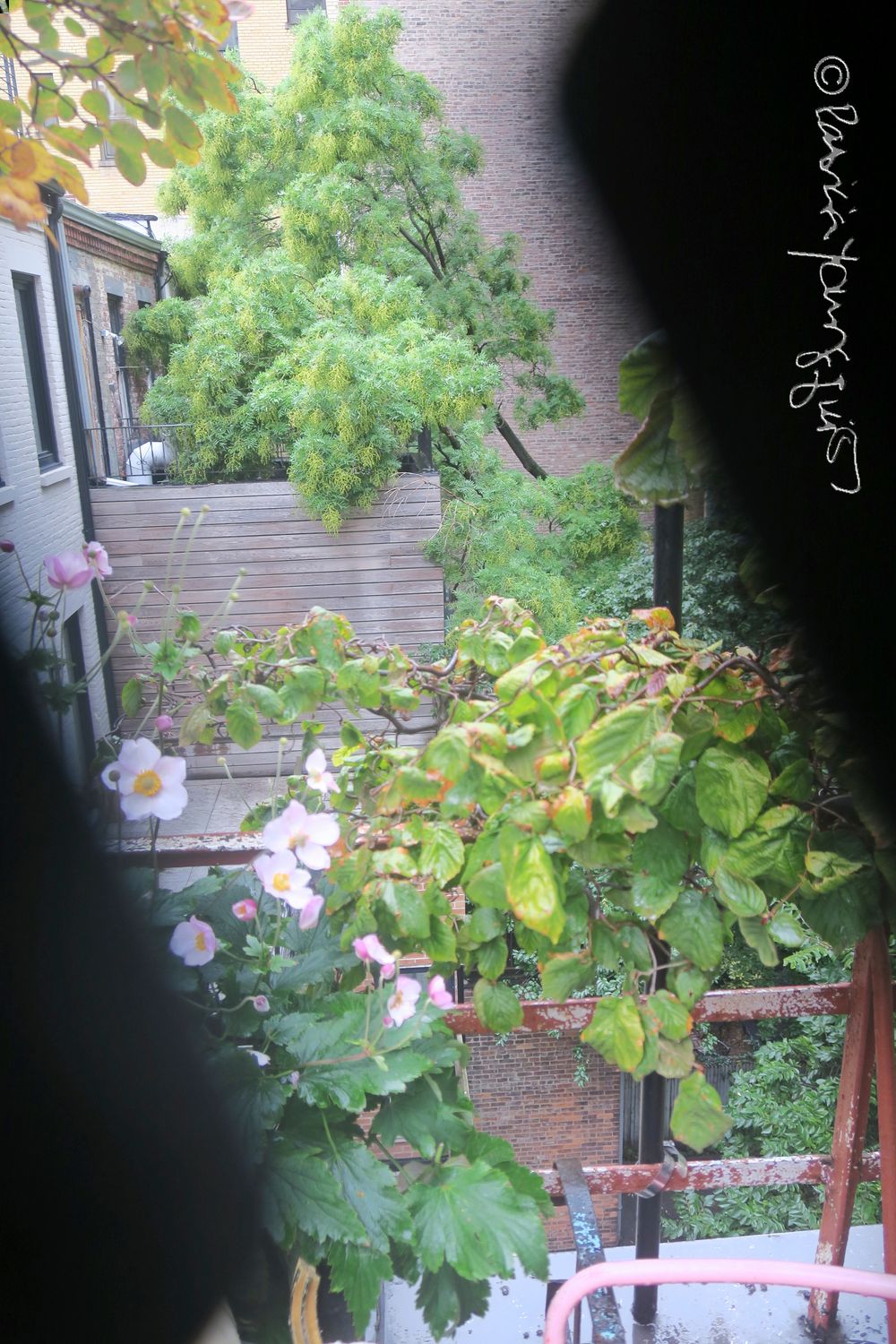 We called the number on the back of the tree-climber's sweatshirt and came to learn that the company behind all of this work was Juan Concha Arborist Service. Juan told us all of the trees were either leaning on nearby structures or terraces or they were sick and had to be chopped down and taken to a compost facility.
In terms of why so many tree-chopping projects at once: one neighbor saw another neighbor's tree go down and got Juan's contact info. And so forth.
Juan says that not all dead trees need to be removed. If they're not a potential hazard, they can be left alone, as dead trees are habitats for bats, birds and other animals, and they play an essential role in the ecosystem.