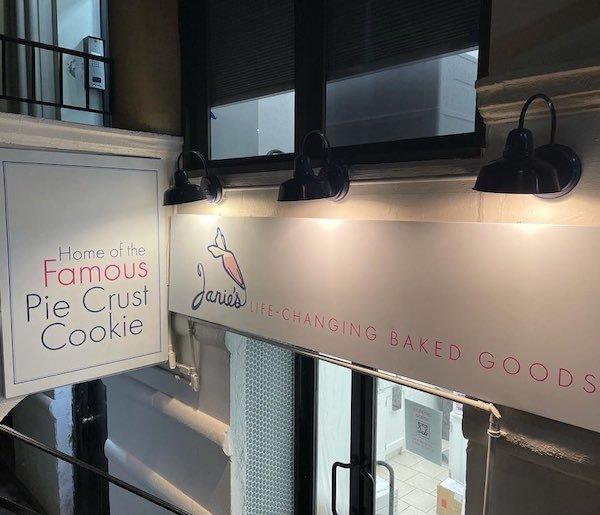 Janie's "Life Changing Baked Goods" had its soft-opening this weekend at 212 West 80th Street, between Broadway and Amsterdam Avenue. Starting Tuesday, it will be open from 10am-6pm daily. This space was previously home to Grill 212, which closed last summer.

Janie's is "Home of the Pie Crust Cookie," which come in a variety of flavors including pecan, chocolate, apple and triple berry. These cookies are also available in boxes you can order online or find at the Whole Foods on East Houston Street.
Advertisement



These pie-cookie hybrids were featured in a 2019 Gothamist list of "The 20 Best Cookie Spots in NYC," even though there was no physical "spot" at that time. The author praised the product as "an ingenious creation with flaky pie crust as the base, sweet, gooey filling in the middle, and buttery, crumbly strudel on top."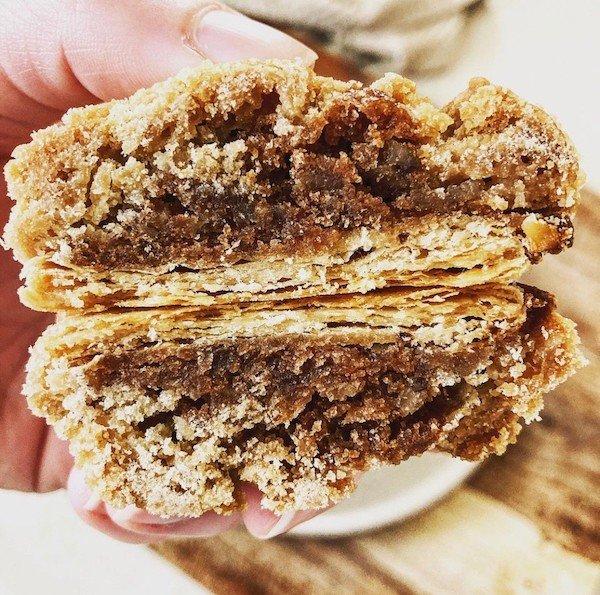 Janie's also offers Pie Crust Bites ("Flakey and buttery pie crust rolled with cinnamon and sugar then baked to caramalized perfection") and Half Baked Chocolate Chip Cookies ("Caramelized on the outside, chewy on the inside").
On janiebakes.com, Janie describes how the company came to be in 2015 – after she "spent years struggling with addiction and homelessness in her early 20's. Janie's (formally Janie Bakes) was born out of an act of self-care, baking, as Janie was reconstructing her life and trying to stay sober. She had years of gaps in her resume, not a whole lot of work experience and no idea of what sort of career she wanted."
Advertisement



She goes on to write that while working as a super in the East Village, she began to bake – as it had always "brought her joy as a child." She bought a mixer, starting baking for friends, and eventually started fielding requests.
More Sweets Coming Soon: Chip City Cookies and Zai's Dessertery
Janie now gives back by helping women "through mentorship and second chance employment," her website states, while also teaching baking classes to underprivileged kids and donating cookies to local community centers and homeless shelters.