Wäsh-o is a dry cleaning business which opened its doors at 405 Central Park West, between 100th and 101st Streets, in February 2020. Owned and operated by Carolina Monterrubio and her mother (who has the same name), the two are originally from Mexico.

In the early days of pandemic-related shutdowns, a sign in Wäsh-o's window read "During this hard time cleanliness is ESSENTIAL so we are OPEN!" The sign also said "We are here to help," which remained true well after the city began re-opening.

Advertisement
When one of their employees (who was delivering clean laundry to a customer) took note of all the homeless people in the city, he spoke about it with Carolina and her mother, who also had taken note of this growing population.
As the following months brought colder and colder temperatures, they would see more and more people on the streets without coats. So the Carolina's started a coat drive. Much to their delight, a huge number of people made donations.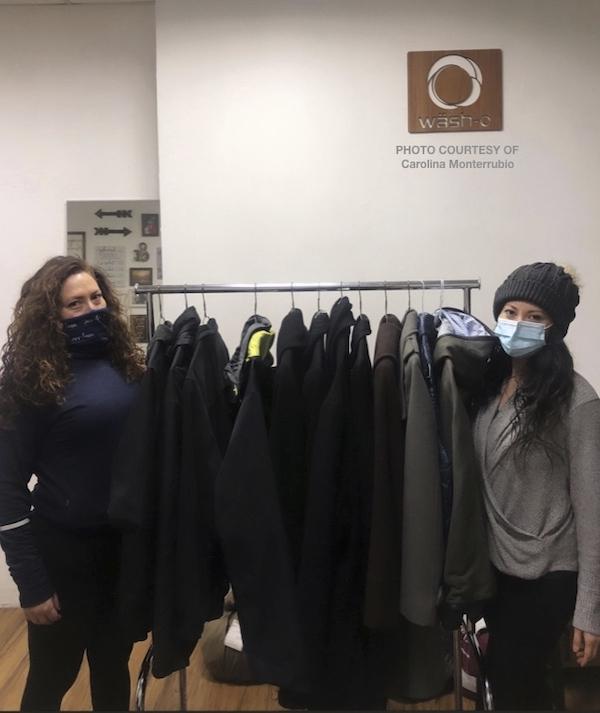 They have just completed the coat drive and have travelled around the city to make the donations.
"We delivered coats on Broadway between 99th and 92nd Streets. We also went to midtown right off the subway entrance on 32nd Street where a lot of people sleep on the street. We also jumped on the subway and found a person on 57th Street on the Q line. Finally, last Sunday we went all the way to Queens to deliver the rest of the coats. Next year we will start the collection of coats in November and we are very grateful to our Upper West Side neighbors for donating so many coats and allowing us to interact with and help those in need."
Carolina says that if you missed the official coat drive, they will still accept and clean coats and give them to those in need.
What Carolina and her mother want everyone to know is how grateful they are to Upper West Siders for being so generous, as it has given them the opportunity to experience the joy of giving.
Wäsh-o is currently open from 9am-5pm Monday through Friday and from 9am-4pm on Saturdays. Learn more at www.wash-o.com or call them at (212) 300-4412.