Cast members and film crew will be in the neighborhood on Friday, April 9, to shoot scenes for an upcoming HBO series called "The Bad Witch."

Production vehicles will be parking between 77th and 84th Streets, from Broadway to Central Park West: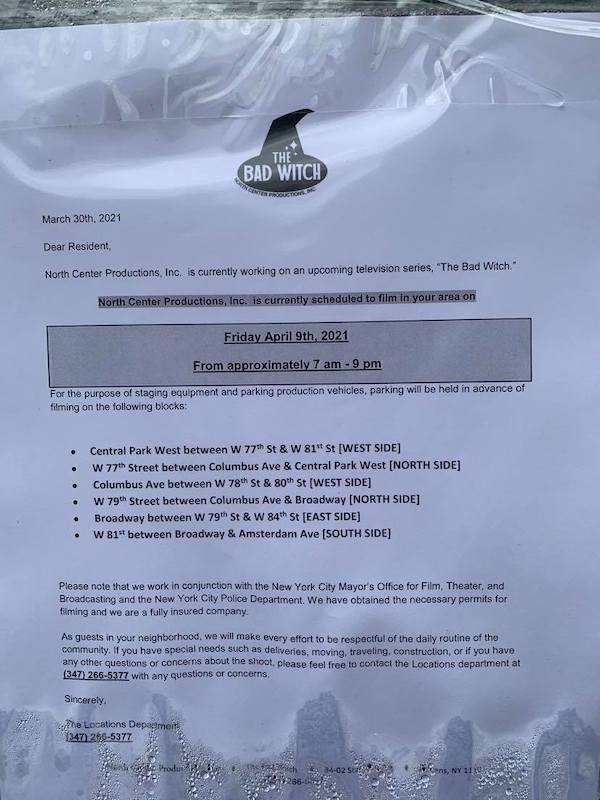 While not too much information has been revealed about this upcoming series, IMDB puts it in the 'Fantasy' genre; its description states that "A rebellious trailer trash witch is hired by a scam faith-healing preacher to help him keep his fame by secretly performing 'miracle' against the wishes of her families coven."
The writer is Jon Hopkins, and the series producers are Rock Ramsey (best known for short crime drama Miscreant) and Powell Robinson (best known for horror flick Threshold).
No cast members are publicly listed at this time. A March 1 article on auditionsfree.com stated that the series producers were looking for extras, and that it's expected to be released in the fall of 2021. The write-up also mentioned that the upcoming series has been criticized for appearing to be a remake of Roald Dahl's The Witches, which was released on HBO Max in 2020.