A couple of new businesses appear to be opening on Amsterdam Avenue between 79th and 81st Streets. Signage is up for The Hoptimist at 422 Amsterdam and for 407 Convenience at 407 Amsterdam. (Thanks to 'Hamilton & Rufus Pugs' for the tip and photo collage below).

The last tenant at 407 Amsterdam Avenue was Radio Amsterdam, which closed late last year. The low key bar first opened at the space in early 2018. There isn't much of a digital footprint for this business, but given the name, we're going with a convenience store. The owner appears to have incorporated the business at the beginning of the year.
The space at 422 Amsterdam Avenue includes several commercial storefronts, but the previous occupant of the space in question was The Beer Shop, which closed in late 2019. The bar first opened in 2015. We hope to learn more about The Hoptimist soon.
And up on 106th and Columbus Ave, @twocityfoodiesnyc posted a photo of this upcoming seafood bar and restaurant!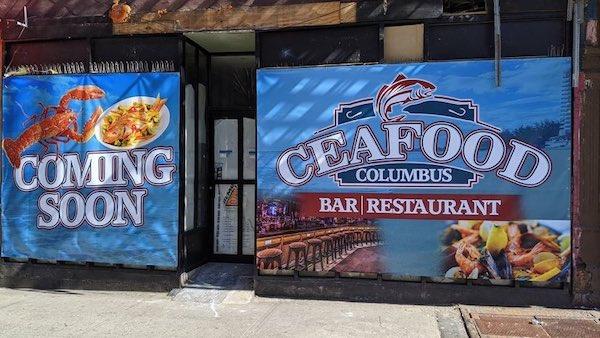 We'll provide an update once we learn about these new Upper West Side businesses!