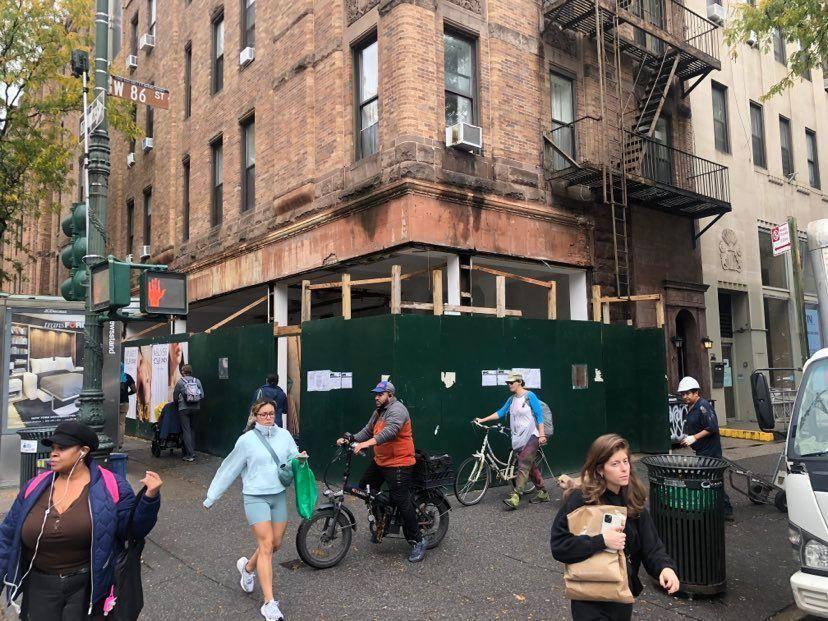 At long last, the space formerly occupied by Three Star Coffee Shop at 541 Columbus Avenue (at West 86th Street) will soon be taken over by a new tenant.

Advertisement



URvet Care – a pet care facility which is expected to soon open its first location on the Upper East Side – claims to have "created a revolutionary one-stop-shop hospital facility to give pet owners a seamless medical experience, committing to providing the best quality medical, surgical and overall care for your pets."
Open seven days a week, the urgent care center also offers primary, dental, oncology, cardiology and pharmacy services with nutrition and food guidance for your pet.
URvet is looking to take New York City by storm. In addition to its soon-to-open UES and UWS facilities, the company is preparing to open 11 more locations throughout Manhattan, Brooklyn and Queens.
Advertisement



"We wanted to create a veterinary experience that mirrors premier healthcare services for humans, and offering an all-inclusive approach," says Evan Stoopler, co-founder of URvet Care. "We have steered clear of the sterile, white coat environment of traditional vet clinics and, instead, are providing a more relatable experience in which pet owners can feel confident and informed. We cannot wait to meet you and your precious pets, and make a new home in the community we love."
URvet Care also offers comprehensive pet insurance, which covers wellness visits, accidents, illnesses, dental disease, hereditary conditions, chemotherapy, and more. They say it's "customizable to fit your budget and needs" and "there is no upper age limit, fast reimbursement, no networks, and online claims management."
We're currently waiting on an opening date for the Upper West Side so we'll keep you posted there. Expected URvet Care hours will be Monday—Friday from 8 a.m.—8 p.m., Saturday from 9 a.m.–5 p.m., and Sunday from 9 a.m.– 3 p.m.