Mayor Adams has announced the opening of two new shelters for asylum seekers on the Upper West Side. Collectively, they will serve "more than 800 individuals in 516 rooms," and according to the mayor, residents will consist of "adult families and single women."
Advertisement



The sites will be located at 117 West 70th Street (between Columbus and Broadway) and 205 / 207 West 85th Street (between Broadway and Amsterdam). Gale Brewer's office informed ILTUWS that both shelters could open as early as Monday evening, but "more likely tomorrow."
These shelters are classified as Humanitarian Emergency Response and Relief Centers (HERRCs), run by NYC Health + Hospitals. "These are not DHS shelters," according to a representative of Brewer's office.
The building at 117 West 70th Street is also known as Stratford Arms, and has served as a dormitory for the American Musical and Dramatic Academy (AMDA) for several years. ILTUWS has been observing students moving out as recently as this morning, June 12, as their school year is now over. The building will now be repurposed as an asylum shelter.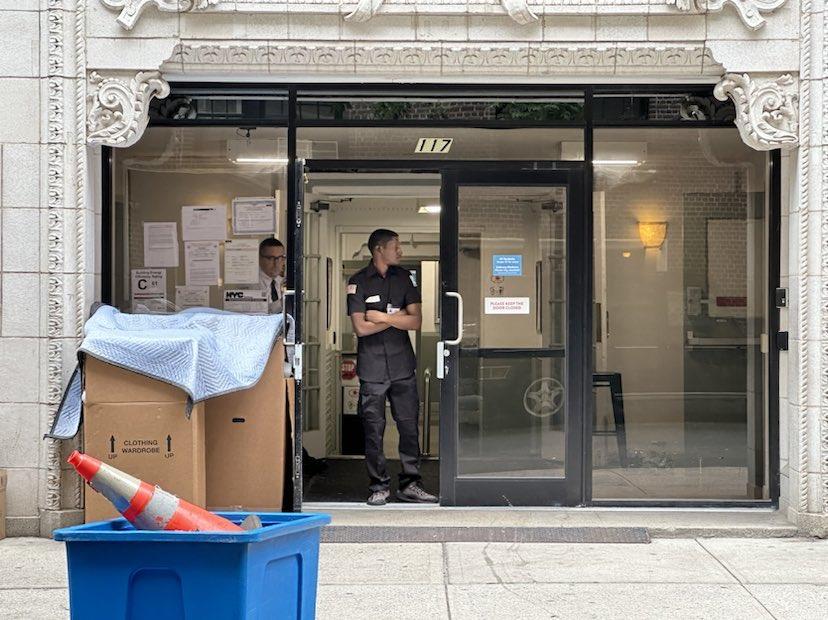 The buildings at 205 and 207 West 85th Street are collectively known as the Amsterdam Residence Hall, which also accommodate AMDA students.
Advertisement
In late May,
we reported
that the Lincoln Correctional Facility at 31-33 West 110th Street, which has been shuttered since 2019, would be repurposed for migrant housing as well.
Recently, Mayor Eric Adams petitioned a judge to suspend New York City's right-to-shelter policy for asylum seekers. The Mayor told CBS, "We will get clarity from the court and we're going to make sure that we continue to do everything we have to do to take care of New Yorkers who are here and those who are arriving." The Mayor also felt, "New York has done its share. Our shelter system is buckling. We are trying to prevent it from collapsing."
Mayor Eric Adams later mentioned that Gracie Mansion could become the next shelter for asylum-seeking migrants, and last week, Adams announced that NYC will start housing migrants at churches and other religious organizations.
We'll provide updates as we learn more.