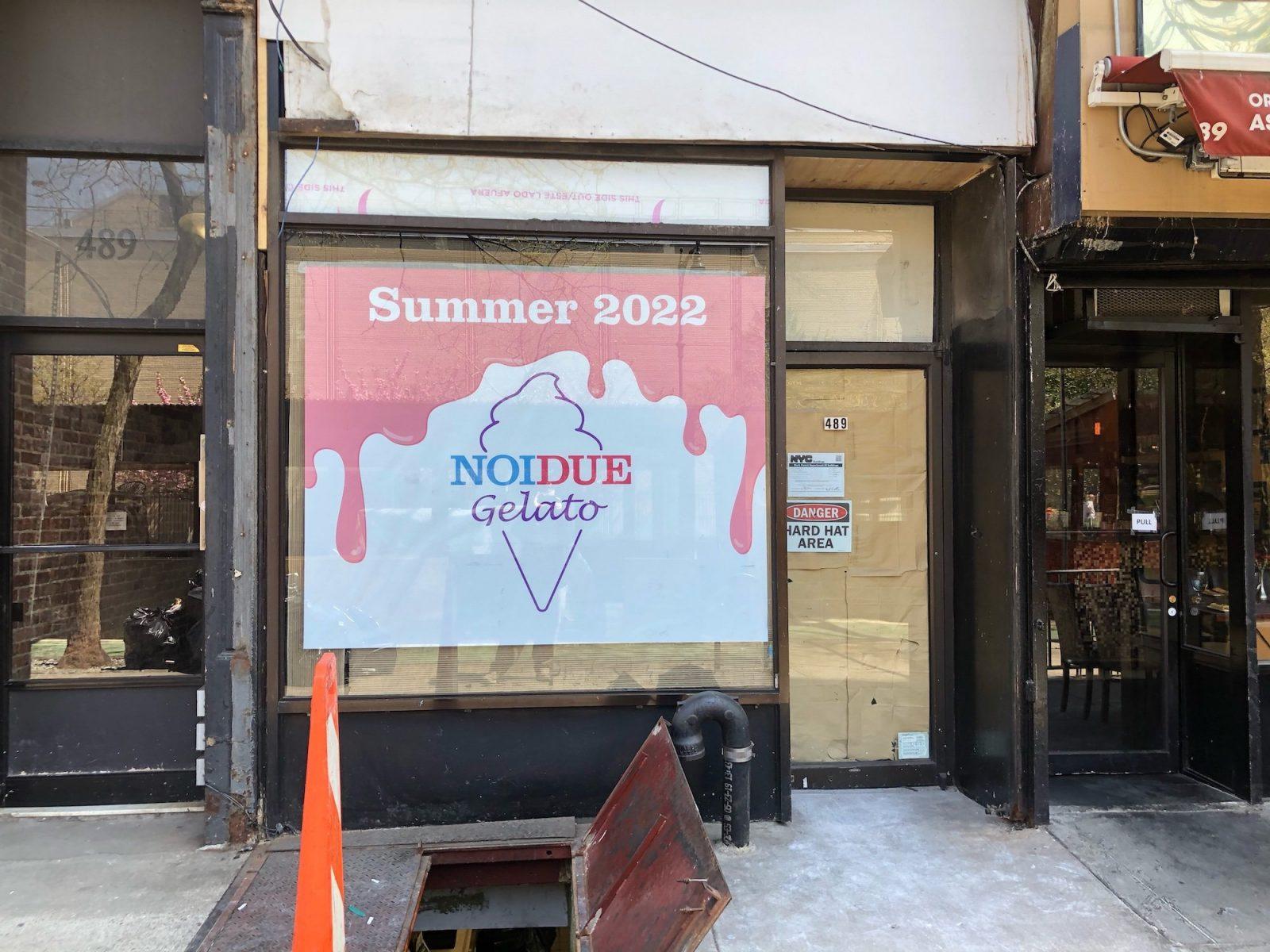 Imma and Golan Chetrit are still turning it up on the Upper West Side. It started with Noi Due Café, then Noi Due Carne before Noi Due Pizza. Now it's Noi Due Gelato — opening this summer at 489 Columbus Avenue, between 83rd and 84th streets, a sign in the window reads.

Advertisement



Noi Due is Italian for "the two of us." Imma and Golan seem to have a knack for pairings. Their new gelato shop will open right next door to Noi Due Café which stands at 491 Columbus Avenue. The café originally opened in 2009 at 143 West 69th Street — then moved to Columbus Ave in January 2021. They converted the 69th Street space into Noi Due Pizza in 2021 … which just so happens to be next to their Noi Due Carne concept, specializing in Italian kosher meats, at 141 West 69th Street. This one opened in 2017.
Noi Due Gelato will feature over 100 Italian recipes with everything made from scratch, according to a recent Instagram post. In addition to gelato, feature items at the new spot will include sorbet, homemade waffles and a chocolate fountain. There will also be daily specials and special holiday flavors. Seating will be outdoors only.
READ MORE: A Cafe For Dogs and People, Now Open
If you're looking for some food pairings at Noi Due Café before you check out the gelato shop, we recommend starting with the eggplant rollatini and macaroni & cheese balls antipasti. The fire roasted stuffed branzino with olive tapenade is a great main course, and recommended pizzas include their classic Italian Nonna rectangle or Quattro Formaggi with mozzarella, ricotta, smoked mozzarella and parmigiana cheeses.
READ MORE: Popular Downtown Patisserie Opening Outpost at 70th & Broadway
In 2018, Noi Due Café was featured by Thrillist for its spaghetti IN meatball. Yes, that's a giant meatball stuffed with spaghetti. What a reverse pairing! We don't currently see this on the menu, but maybe they'll make it if you ask nicely.
We've reached out to the Noi Due team to see when they plan on opening up this summer. We'll keep you posted when we find out more.
In the meantime, you can learn more about Noi Due and their family of brands here.