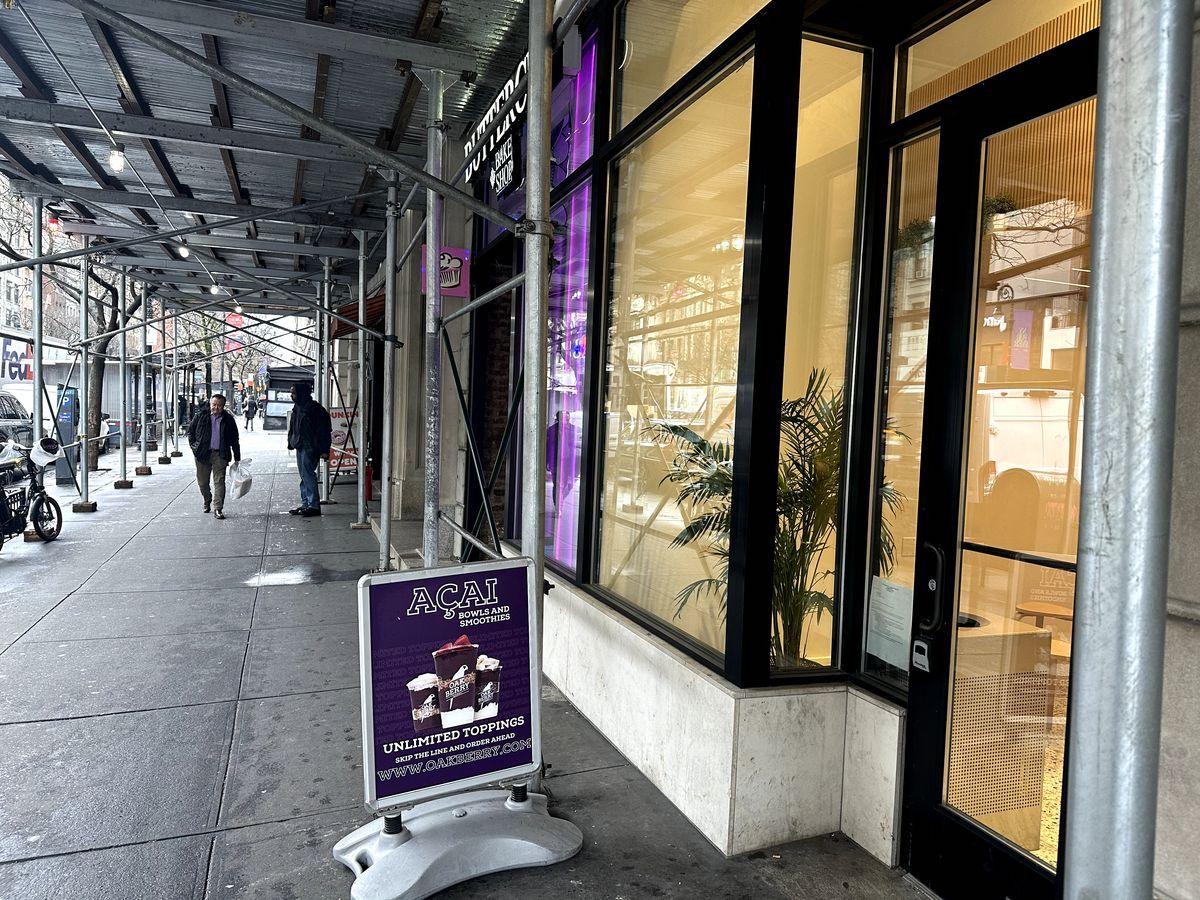 Oakberry – The fresh açaí bowl and smoothie shop which got its start in São Paulo, Brazil in 2016 – operates roughly 600 locations across 30 countries including China, Saudi Arabia, Portugal and Malta.

Advertisement



They recently opened a spot on the UES, and now they're up and running at 166 West 72nd Street, between Columbus and Amsterdam avenues (the space was previously home to My Pie, which closed in 2021).
Touting its product as "healthy fast food," Oakberry says, "Not everyone has enough time to eat healthier and fill up on energy, so our mission is to provide a delicious, natural, and nutritious experience quickly, changing the way fast food is perceived." Oakberry also states they use no food colorings, artificial preservatives or guarana syrup in their recipes.
Click here for more Upper West Side openings
The açai berry can be found in South and Central America in places that include the Amazon Rainforest. "They're smaller than grapes (closer to the size of blueberries), and range in color from a deep reddish-purple to shades of green, depending on the maturity of the acai berry," writes WomensWorld.com. In terms of their health benefits, açai supports weight loss and fat burning while the fruit's versatility "allows for working it into everything from smoothie bowls and juice blends to a sweet puree. It can even be added [to] dark chocolate and ice cream for extra flavor and color."
At Oakberry's Upper West Side outpost, açai bowls and smoothies come in three sizes: Classic (12 oz), Works (16 oz) and The Oak (24 oz).
Advertisement
Bowls are respectively priced at $11.50, $14.50 and $19. You can choose from an unlimited number of toppings which range from $1.50 to $3.50.
Smoothies are respectively priced at $9.50, $12 and $16.50, and can come with up to three toppings.
Currently, Oakberry has about 10 seats inside if you'd like to park it. During our visit they told us they plan to install tables soon too. The same goes for hanging signage outside; they're working on it, so keep your eyes peeled.
Oakberry is open from 8 a.m. to 8 p.m. seven days a week. Follow them on Instagram here.