Olde Good Things, which has an Upper West Side location at 90th and Broadway, is opening an 8,000 square foot, two-story store on West 52nd Street on Friday, October 2, according to Jim DiGiacoma, board member of the nation's leading architectural salvage company.

"We have been part of the New York City retail landscape for more than 25 years and we remain committed to the city and its residents," said Jim DiGiacoma, Olde Good Things board member. "Our 8,000 square foot, two floor showroom is sure to become a true destination for both locals and out-of-town visitors, as well as architects, decorators and designers."

Advertisement
Olde Good Things set out to design a flagship store as premium, long-lasting and sustainably built as the products it deconstructs from famed New York landmarks. Reclaimed architectural treasures including mantels, gates, columns, windows, as well as mirrors, lighting and plumbing are all on display at the new showroom.
The flagship store will feature a fresh look and signature architecturally salvaged items from some of New York's legendary buildings.
Here are a couple of images of the upcoming location, courtesy of w42st.com: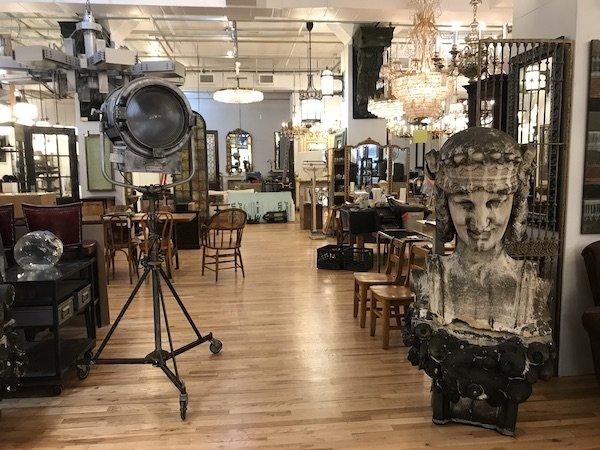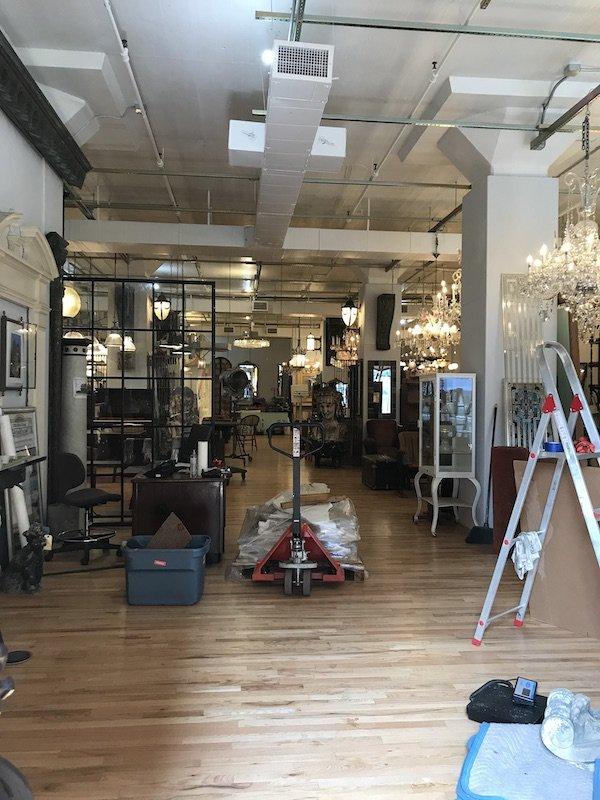 And an image of the new storefront, sent to us by the company's press team:
"Our stores will continue to offer architectural treasures that have been upcycled from the most prestigious New York historic hotels, Broadway theaters, prominent commercial buildings and industrial warehouses to create the most unique retail experience for the consumer," adds DiGiacoma.
The new retail store is the third New York City location. Olde Good Things currently has two other Manhattan locations including the Bowery and Broadway's Upper West Side, as well as one in Los Angeles and two in Scranton, PA.
Olde Good Things' new Midtown West location will open on Friday, October 2 at 10am at 333 West 52nd Street.
Olde Good Things had its humble beginnings in NYC during the heyday of the Chelsea Antique Market in the early '90s and then opened its first retail store on Atlantic Avenue on Antique Row in Brooklyn in 1994. Today, 25 years later, it is the nation's leading architectural salvage company with three brick and mortar retail locations in New York, one in Los Angeles and a six-story antique department store and warehouse in Scranton, PA., as well as a major online presence. To learn more about the company, please visit ogtstore.com.