One of our readers  recently reached out to tell us that longtime Starbucks barista William King passed away two weeks ago. King worked at the Starbucks locations at 444 and 540 Columbus Avenues; at the latter storefront, a display of painted rocks and post-it notes with inscribed remembrances of him can be found . [Thanks for the tip, Ed Michael Reggie]

As soon as I entered the Starbucks, I saw a photo of William King, who was known as Bill to friends and family.
My heart sunk at the sight, as I had remembered meeting him on several occasions when I went for cups of courtesy water during the dog days of summer. Free water is an amenity you can find at most Starbucks locations in the city. William and I always had pleasant, short conversations when I stopped in for one, and he never slighted me for not spending money.
Advertisement



In any event, those interested in writing something about William can find a table below his image holding pens, post-its, colored markers and stones.
On the 86th Street side, a table is inscribed with the message "In honor of Bill's love for his team and his customers of the Upper West Side, please take a rock and place where you see fit: let's share a little joy all over the neighborhood."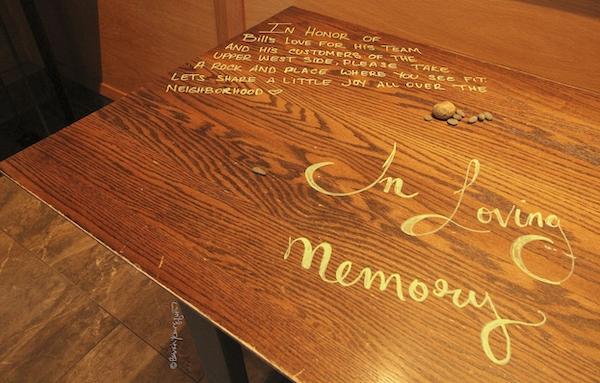 And at the opposite end of the table lies the apron Bill wore on the job, covered by rocks with thoughtful memories of him.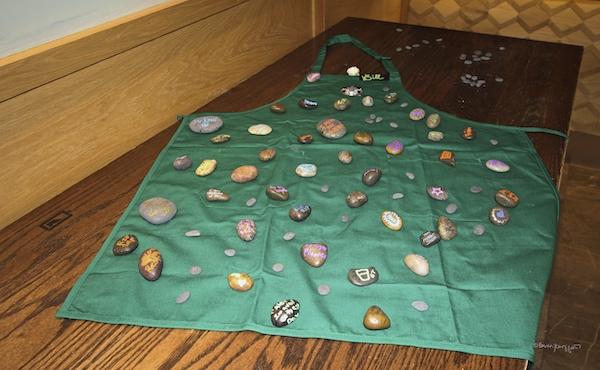 Upon my return home, I did some research to see what I might learn about the beloved barista. I located his obituary, which read that he "passed away peacefully in his residence on January 30, 2021." Born in 1952, Bill "attended Massachusetts College of Pharmacy, Boston for a year before departing for 'The Big Apple' to pursue his true passions of theater, film, and acting. Bill has a long list of roles and characters he has portrayed in over 90 plays and musicals and continued with acting classes striving to better his skills. He was a long-time member of the Screen Actors Guild."
The obituary concluded with "In memory of Bill please light a candle and watch a movie. The show must go on!"
Advertisement



William's obituary also mentioned his brother Bob, who I was able to connect with. While he's understandably trying to make sense of the loss of his brother, he also expressed overwhelming gratitude for the hundreds of calls he's received from Upper West Siders who knew and loved his brother.
I am thinking of giving my rock to Bob, if it is something he feels he'd like to have.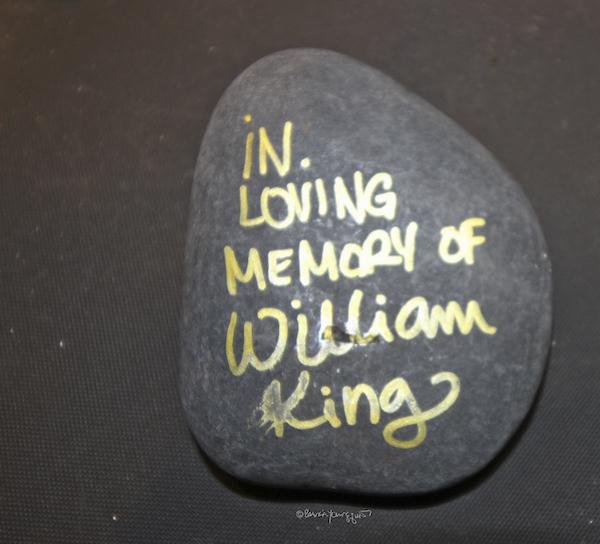 Meanwhile, I'm grateful for the opportunity to help preserve the legacy of our bearded barista, who served courtesy waters in the same manner he would serve high cost orders, as we heed his and his family's parting wishes to go on with the show.