It's very weird to keep track of time during these lockdown days. I know it's essential to have a routine. But for most of us, what to include in that routine is entirely different from what we knew "before."

Still, everyone must take breaks to stay sane. And this period is disorienting. What time is it anyway?
So, about breaks. We have an enormous range of podcasts at our fingertips, online museum visits, jazz and classical concerts, game playing apps, meditation sessions and dance performances; the expanding range of options is welcome. This week, The NY Times is suggesting a crossword puzzle subscription, advancing the idea that completing a crossword puzzle is a satisfying way to take a break.
[adrotate banner="83″]
Susan Malbin not only works on crossword puzzles accessed on the web, she also is learning how construct them through JASA classes which were previously held at John Jay College, but are
now taking place on Zoom
.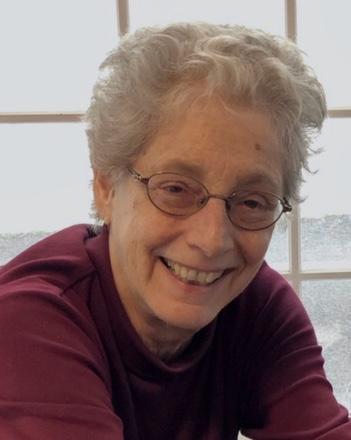 This year, The NY Times bought a mini (5×5) puzzle she constructed as part of her class sessions on building mini-puzzles. She actually received a check!
A Barnard graduate, Malbin earned a Doctorate in Medieval History at Brandeis, and recently retired from a career as an archivist. She describes the challenges of a crossword in terms of an activity that may be spread over time. "You can start working on it and come back later."
Why do Crossword Puzzles?
"Crossword puzzles are a mind escape," says Malbin. She explains, "They are a way to create a closed world that an individual can control and solve.  In a 'regular' crossword, there is only one answer or word that will fit in the given space and work for both Across and Down clues. You can run through synonyms in your head – or use 'Google' as a 'secret' helper. But YOU are in control."
How much time you spend on a puzzle will differ. It depends on the degree of puzzle difficulty and your own areas of knowledge and expertise. For example, the NYT Monday puzzles are the easiest and meant for beginners. The Friday/Saturday puzzles are the hardest. They have the more obscure words or sly clues. Sunday's puzzle is just a bigger Thursday puzzle.
"You learn new factoids of information when the puzzle is out of your comfort zone – and get to exercise your brain on the crossings trying to figure out the words. Some puzzles make you chuckle at the puns or references in the clues," says Malbin. "It's just a comfortable way to escape reality for a bit (or a lot) of time."

Advertisement
The creation of a puzzle is a whole different story.
For the NY Times Crossword, Malbin says you start with a theme and build out from there. Say something relevant to the COVID-19 crisis that is preoccupying us all.
While the COVID-19 virus is keeping us all sheltered in place, the JASA class is still meeting through Zoom at its regular Sunday afternoon time slot and building yet another puzzle.