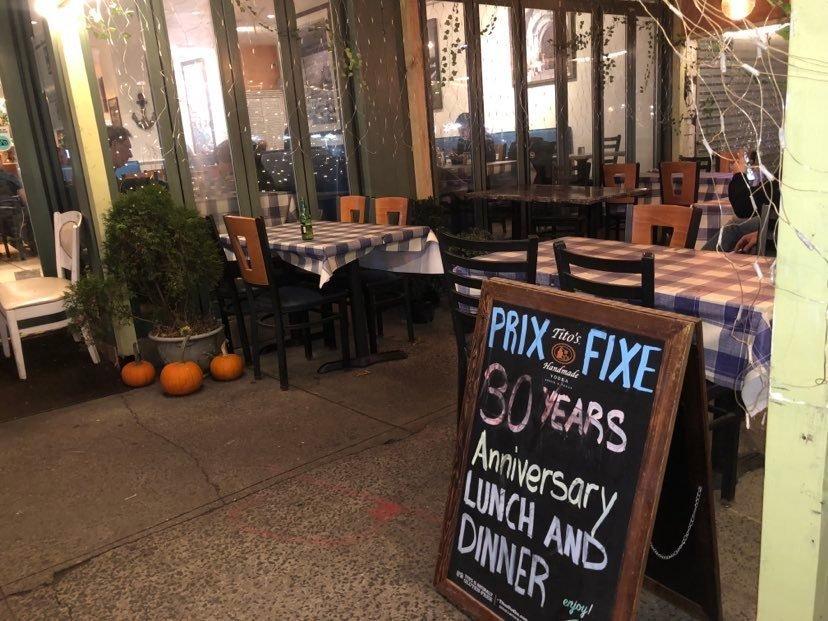 Put on your red shoes and dance the blues. Today, December 4, marks the last dance for Perfecto Pizza and Telio, two connected eateries at 2479 and 2481 Broadway, between West 92nd and 93rd streets.

Advertisement
The closures will end a run of more than 30 years for the two establishments, both owned by Yianni Berbeis. Get your pizza and baklava recipe before the lights go out; both kitchens will close at 9:30 p.m. tonight.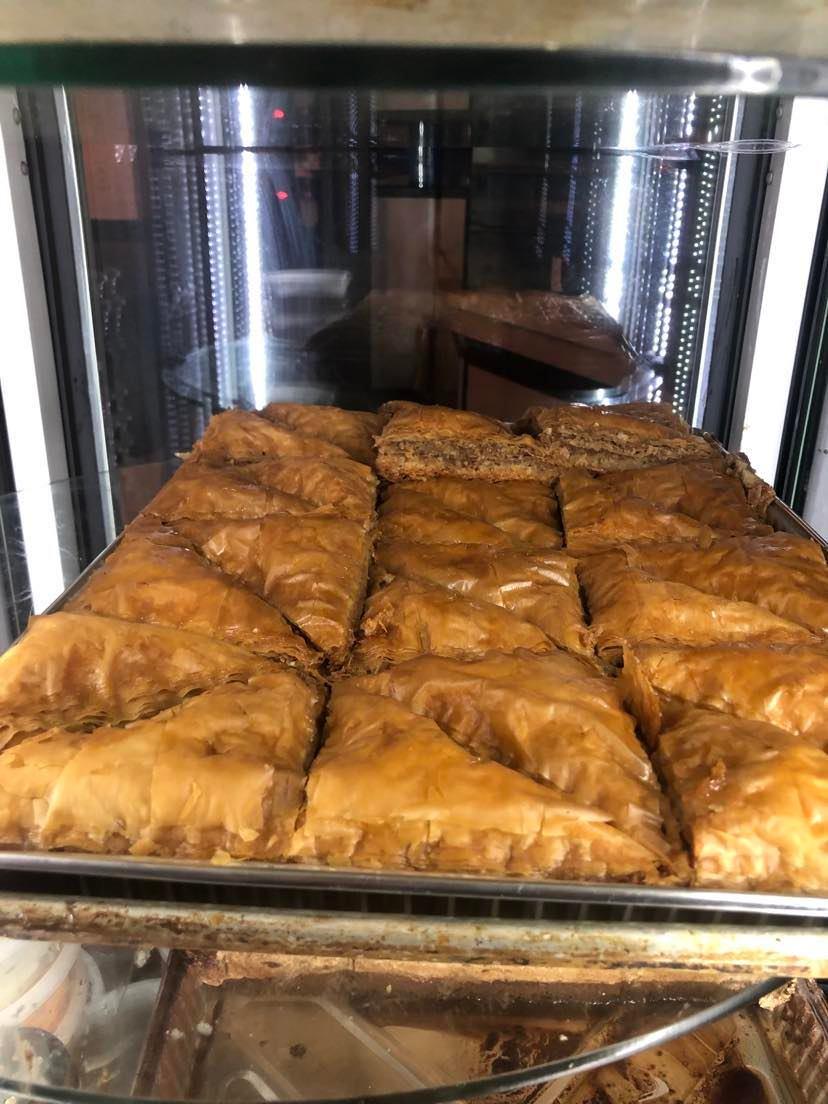 In October, we reported that Telio was likely about to close because of a huge rent hike. "I'm used to paying $20,000 or $21,000 a month," Berbeis told us at the time. "Now, they're asking for $39,000."
ILTUWS spoke with a staff member from Telio on December 3. "That's the verdict. Tomorrow's going to be our last day." A staff member of Perfecto Pizza confirmed it would be closing for good at the same time.
Advertisement



Following the call, I decided to take a trip over to Perfecto for a Saturday night slice, even though I'd just finished dinner. At around 9 p.m., standing in front of the "American Girl in Italy" picture, I ordered one cheese slice and took it to the back table with that classic Italian checkerboard table mat setting in blue. There, I gave a nod to the Frank Sinatra mug shot on the wall and soaked it all in. It was quiet, with most of the action happening on the other side of the connecting pathway at Telio.
When we asked a customer if she knew Perfecto and Telio were closing, the response we got was "Are you kidding? That sucks! My kids love Perfecto. You're really not messing with me?" It was slightly heartbreaking as I felt I was suddenly disturbing the peace.
When we spoke to Berbeis in October, he mentioned he was working on keeping Telio operational somewhere on the Upper West Side. This might include Perfecto, too, depending on the situation, but so far, no such arrangement has materialized.