Pizza Collective has opened at 2060 Broadway, just south of 71st Street (last occupied by Pinkyotto). The new spot specializes in Roman Pan Pizza which is served in small square slices and made with sourdough crust. It is said to be very light and easy to digest.

All recipes are from head chef Gabrielle Voci, who worked as a chef at Sola Pasta Bar in Soho.
Here's a look at a few of the slices Pizza Collective is offering:
Saporita: Fresh Mozzarella Cheese, Organic Golden Potatoes, Gorgonzola Cheese, Sausage, Rosemary
Advertisement
Sofisticata
: Fresh Mozzarella Cheese, Gorgonzola Fondue, Speck Trentino Alto Adige d.o.p, Balsamic Glaze, Toasted Walnuts.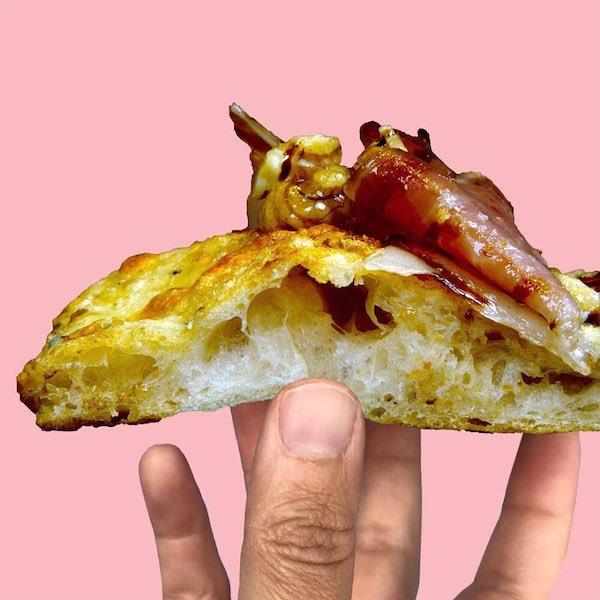 Crostino Mushroom: Fresh Mozzarella Cheese, Organic Cremini Mushrooms, Ground Thyme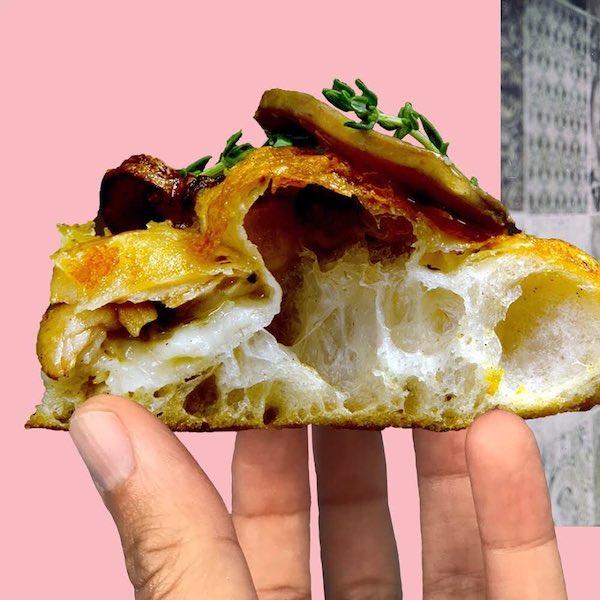 Affumicata: Fresh Smoked Mozzarella Cheese, Organic Squash, Pancetta Calabra d.o.p, Parsley
Slices range in price from $4 to $6.50, with trays ranging from $20 to $32.50. Each tray comes with eight slices.
Pizza Collective's menu also includes pizza sandwiches and pastas.
Here's the full menu:
Current hours:
Monday – Thursday: 11am – 11pm
Friday – Saturday: 11am – 12am
Sunday: 11am – 10pm