To read this story from the beginning, start at the bottom.

UPDATE (NOV. 28): NYPD officials have announced the arrest of 42-year-old Robert Hart (pictured below) for the shooting which took place on 89th and Amsterdam on September 19. Hart was arrested on November 25 and is facing charges of Attempted Murder, Attempted Criminally Negligent Homicide, Assault (2 counts), Gang Assault, Criminal Possession of a Weapon: Loaded Firearm, Criminal Use of a Firearm (2 counts), Reckless Endangerment and Criminal Mischief.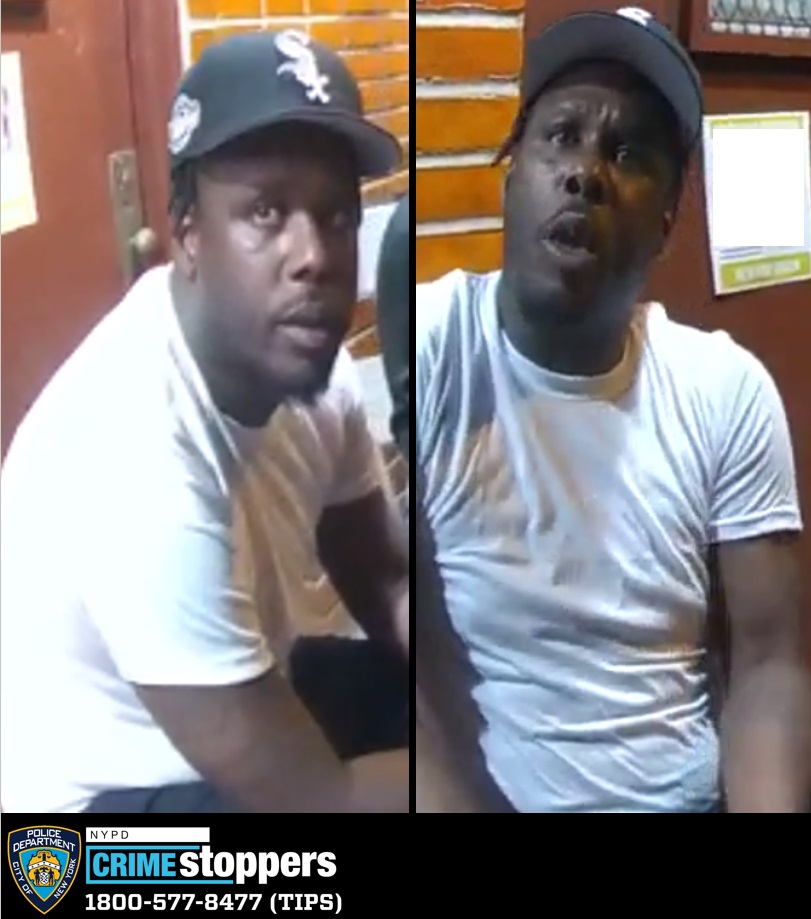 UPDATE (OCT. 6): Police are still looking for a second suspect for his involvement in the September 19 shooting which occurred on 89th and Amsterdam Avenue.
Advertisement
UPDATE (October 3): On Monday, NYPD officials announced the September 30 arrest of Diamante Shell, a 25-year-old resident of Brooklyn.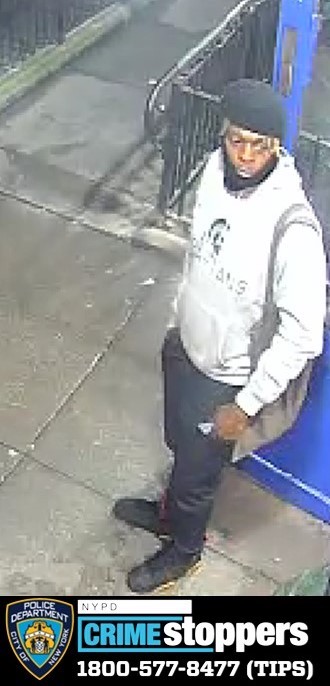 Shell is being charged with:
Criminally Negligent Homicide
Assault causing serious injury
Assault causing injury during fall
Assault causing serious injury with a weapon
Criminal use of firearm
Criminal Possession of loaded firearm
Criminal Possession of loaded firearm at school
Reckless Endangerment
Criminal Mischief
Advertisement
(ORIGINAL STORY PUBLISHED ON SEPTEMBER 24):
Two men are wanted in connection to a shooting which occurred on the Upper West Side last week.
It happened on Tuesday, September 19 at about 1:28 a.m. in the vicinity of 89th and Amsterdam Avenue, where the two unknown suspects discharged firearms numerous times and struck a 41-year-old male in the buttocks and shoulder.
The suspects fled west down 89th Street on foot. The victim was transported by EMS to Mount Sinai Morningside in stable condition.
The first individual (pictured below) is described as aapproximately 6'2" with a dark complexion, slim build, and short blonde braids. He was last seen wearing a black baseball cap, light colored hooded sweatshirt, black pants, and black sneakers.
The second suspect is described as approximately 6' with a dark complexion and a medium build. He was last seen wearing a black baseball cap, green hooded sweatshirt, dark colored pants, and white sneakers.