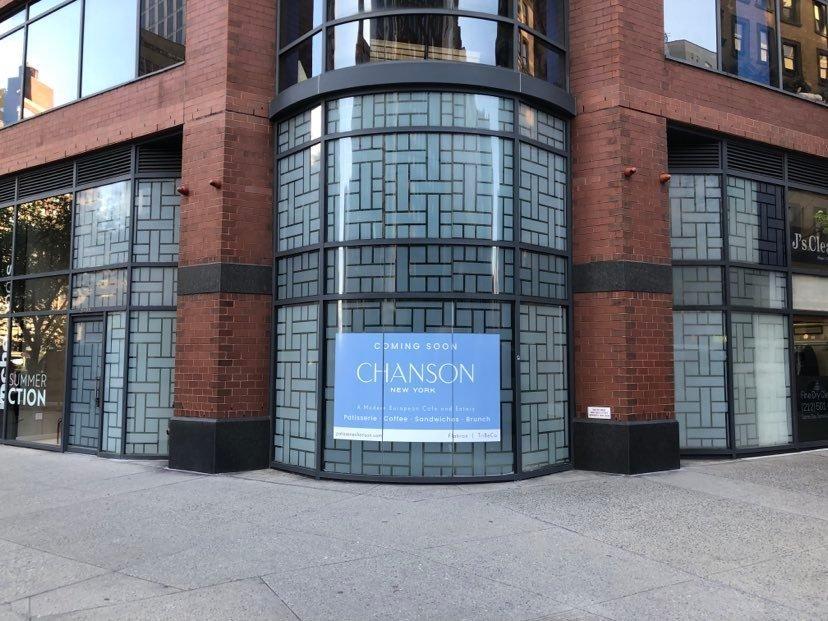 Patisserie Chanson — which "specializes in the art of dessert making" — is planning its third location at 2040 Broadway on the corner of West 70th Street, a brand representative confirmed with ILTUWS. The new shop is expected to open in September. The last tenant at this space was a T-Mobile store. (Thanks to Joseph Manghise for the tip.)

Advertisement



Patisserie Chanson opened its first location in the Flatiron District in 2016, followed by a spot in Tribeca in late 2021. We're told Chanson's Upper West Side outpost will focus on "grab to go service" with interior seating for 15-20, which is similar to its other locations.
One quick pick for take-out is Chanson's Messy Croissant which they say is "the ultimate chocolate pastry," with Valrhona France chocolate filling inside of a chocolate croissant, covered with chocolate ganache.
Additional croissant varieties include raspberry, "everything" and salted almond; there's also the Lemon Zuzu Bombolini and an old reliable French baguette.
Chanson's white chocolate strawberry mousse cake with matcha biscuit looks like a must try, and is available in three sizes.
Advertisement



For pick up, there's a seasonal fruit tart with lemon curd and a lineup of eclairs.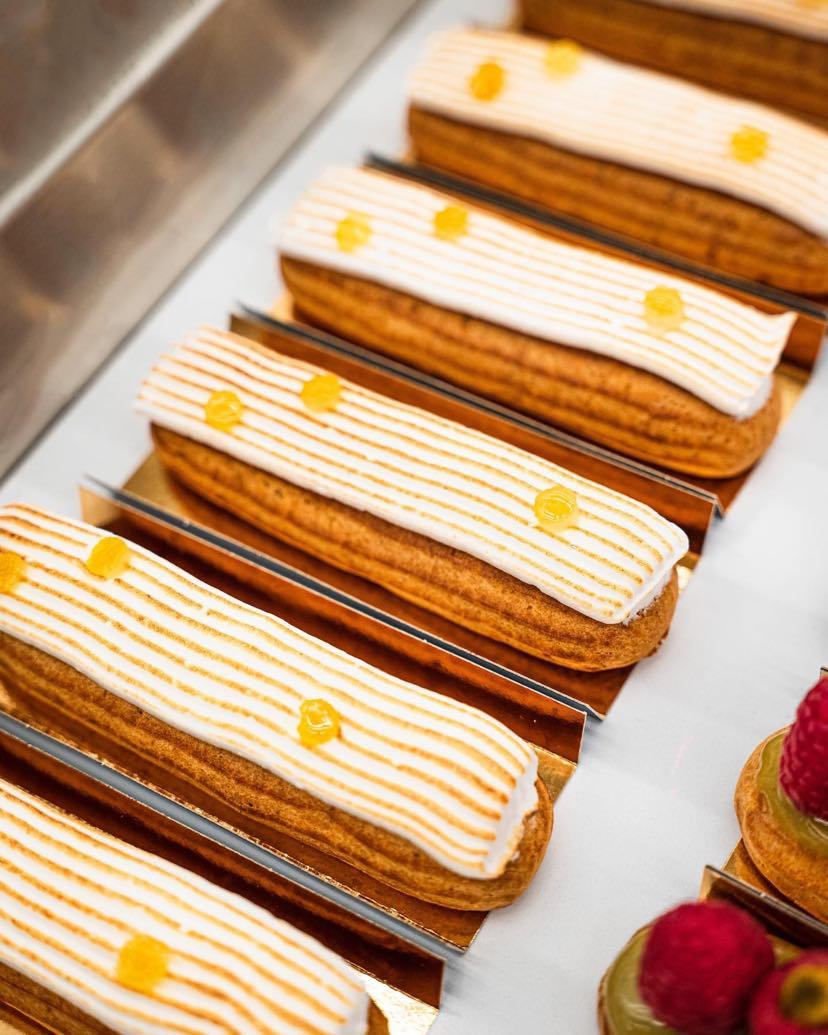 Chanson's brunch menu boasts everything from black truffle grilled cheese to sourdough pancakes. The avocado toast looks appetizing, but for our first order we'll be testing the eatery's Eggs Benedict.
Chanson also just released three new croissant sandwiches they plan on bringing to the Upper West Side (roast beef, smoked salmon and turkey … here are some descriptions).
Red, white, rose and sparkling wines will be available by the glass or bottle. Coffees and espressos, Alain Milliat Juices imported from France, and tea blends by Flora Tea round out the menu. Learn more at www.patisseriechanson.com.