Rejoice! The Upper West Side Shake Shack has re-opened after a six week renovation. If you are anything like me, it was a tough few weeks of missing my favorite burger place. The closest option for delivery was 125th street, and that just seemed a little too far for my burger to travel. Thanks to @like_lauren for the initial tip!

So today was the day. I walked in and was met by a friendly staff member named Carson. He was excited to tell me all about the changes that were made, as well as a few interesting facts about the UWS location – at 366 Columbus Ave, on the corner of 77th Street – that I never knew.
First, I had no idea that the UWS location was the second Shake Shack to open. I remember when the Madison Square Park location was the one and only. I used to wait hours for a burger and a shake. There are now 280 worldwide, but that doesn't mean the lines are any shorter at the popular locations; people still line up daily.

Advertisement
Carson showed me the four new kiosk stations. He explained to me that they are very visual so you can actually see what the food looks like before you order. I gave it a try and was impressed. It was super easy to navigate and even customize your order as needed.
The register and pick up area also got a huge makeover. Now, the walls are much lower and made of dark wood. Another staff member told me that the wood used around the restaurant was recycled from a bowling alley (including the downstairs tables).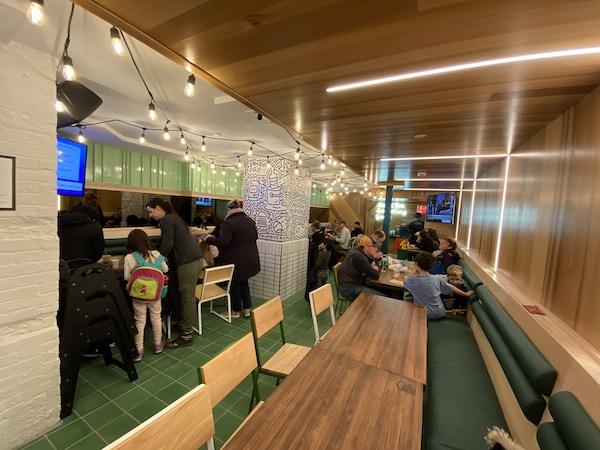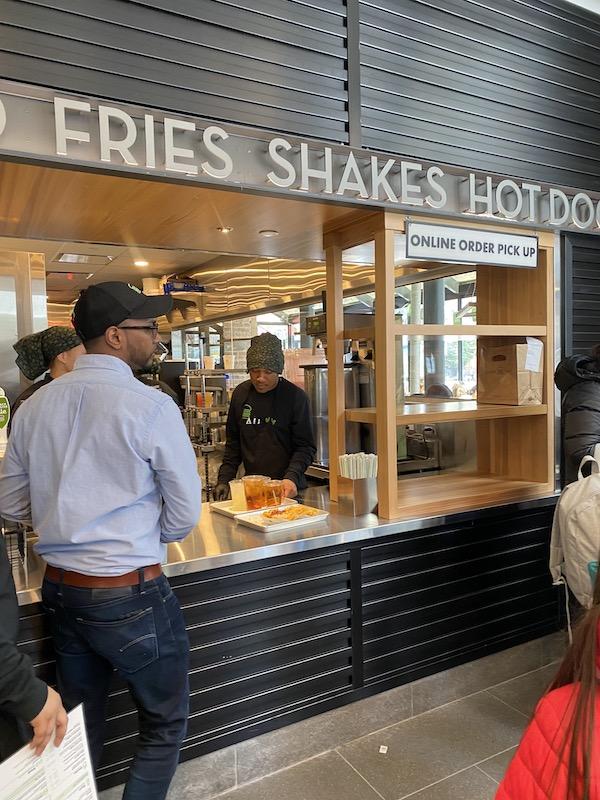 Once you pick up your food, you can head downstairs to a completely redone seating area. The artwork that begins on the wall above the stairs follows through to the beams downstairs. The artwork is UWS themed and very modern, but cozy.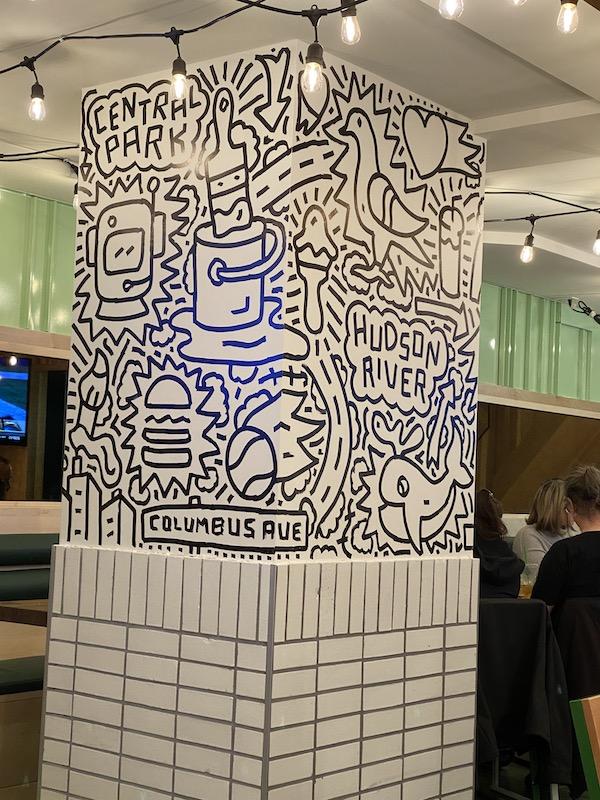 I spoke with UWS manager Stephen Primal, who said it took them 12 years to get to the point of doing a renovation, and that he's happy with all the updates.
When asked if anything else has changed, Stephen said that customers can expect a "heightened hospitality and heightened experience that they will love to see from Shake Shack. I'm very excited for everyone to come see our new space."
If you can, stop by today and Carson will make you a special Shake Shack button. One thing that hasn't changed… the burgers, fries, and shakes are still delicious.