A rent-stabilized tenant at 101 West End Avenue (64th Street) recently reached out to let us know that her apartment had flooded … for the 13th time (in 13 years). The tenant tells us these floods typically happen around this time of year.

Advertisement



This flood, like the previous 12, came from her kitchen, she says.
The tenant reported that dark colored particles floated along the cascade of water, which covered her floors and crept into the carpeted hallway.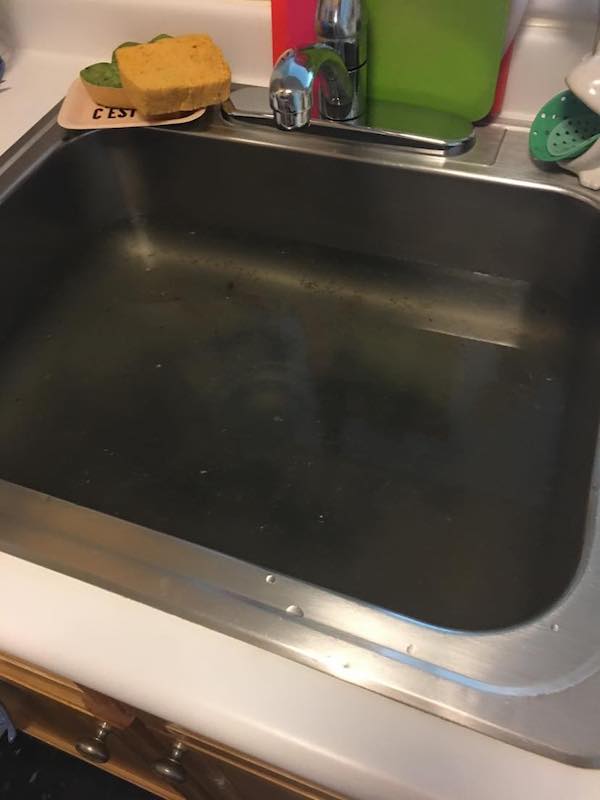 While she did let us know that the luxury building's current landlord – Dermot Realty Management – sent maintenance workers to her apartment within 15-20 minutes, her frustration lies with the fact that Dermot (and previous owners) have refused to upgrade the pipes in her apartment, instead putting a band-aid over the floodgates.
Advertisement



Dermot acquired the 503 unit property in 2018, according to The Real Deal. A company representative also tells us that since the acquisition, there was only one other incidence of water flooding in this apartment, and that it took place in March 2021.
While maintenance workers arrived quickly, the tenant tells us they didn't finish the job, and she was left to take care of a large portion of the cleanup on her own.
READ MORE: The 6 Worst UWS Landlords, According to 2020 Report
The tenant also says her parquet floors buckled, and that the owners told her they'd be replacing it with vinyl … which is better equipped to handle water damage. However, she says a staff member told her vinyl was chosen because they couldn't locate the right parquet flooring.
The landlord later told us that there was initially an issue sourcing the same floor tile as the damaged tiles, but they were ultimately able to locate them, and the damaged floors are being replaced with the same type of floor tile.
The tenant also tells us that her walls have started to bubble, she has no hot water, and her cabinets have been hit with what appears to be permanent damage.
In terms of the water which left her apartment, she says she's made multiple requests for fans to be placed in order to minimize potential mold and mildew, but that her requests have not been answered. The landlord, however, tells us this is not true, and that blowers and dehumidifiers were in fact offered.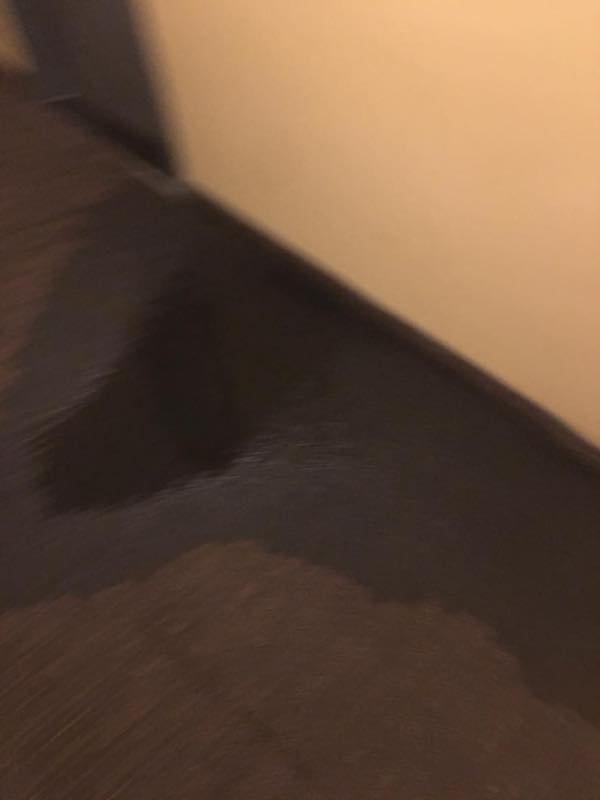 The tenant's overall belief is that the building's market-rate tenants – who according to 101westendnyc.com pay between about $4,000 and $12,000 per month – would not be treated this way if they were in a similar situation … and that during her 13 year residency, they haven't been in a similar situation.
Advertisement



A representative from Dermot Realty Management sent us the following statement in response:
"Dermot is committed to providing a safe and comfortable living environment for all of its residents. After being alerted to the backup in the tenant's sink, building staff members were on site addressing the reported issue in this apartment within 15 minutes. Building staff members also immediately began clean-up and restoration efforts in the tenant's apartment. A NYS licensed master plumber was also brought in the same day to address the issue. In the less than 48 hours since the backup, management has worked diligently to repair and restore any impacted finishes in the apartment.
"With all the negative press directed at NYC property owners these days, the real story here is that a responsive and responsible property management company reacted quickly and thoroughly to address an issue as soon as it arose. This is consistent with how we treat all of our tenants at all properties we manage. Anything presented to the contrary is simply untrue."