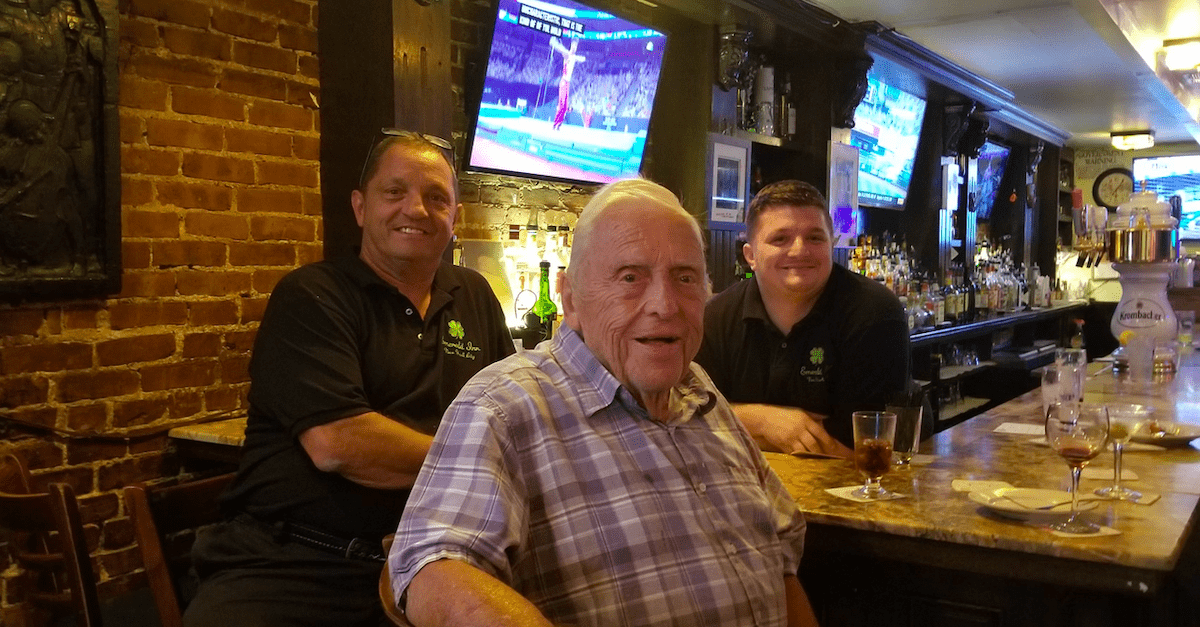 The Upper West Side lost a legend Monday when Michael J. Campbell, the man behind classic local watering hole Emerald Inn, passed away. He was 90.

Campbell's father first opened the bar on Columbus Avenue in 1943, when Michael was 10, and it quickly became a neighborhood institution. Now, three generations of the same family later, it can be found in its current spot at 250 West 72nd Street, where it moved about a decade ago.
His grandson, Charlie Campbell III, said Michael was the undeniable patriarch of his large family. He was born on June 11, 1931. He had six kids and nine grandchildren, and many more family members back in County Galway, Ireland. He was very involved in his local church. Michael was certainly Irish through and through, but that doesn't mean the first generation American wasn't a Queens boy to his core. He was a graduate of St. John's University and was absolutely wild about his beloved Mets.
A great boss and a very loyal person with a keen eye for talent, he hired current bartender Maura when she was just starting out, according to Charlie. Now, 35 years later, she is a stalwart behind the bar.
The Emerald Inn, a great place for a cool drink and a nice meal, is open from noon-4am every day. It's a comfortable local pub to catch a game or shoot some pool.