Cafe Paradiso is now open at 144 West 65th Street, the space which Indie Food & Wine occupied until closing on February 1.
Cafe Paradiso is the newest product of The Fireman Hospitality Group, whose NYC eateries include Trattoria Dell'Arte, Redeye Grill, Brooklyn Diner, Brooklyn Delicatessen, Bond 45, and the Upper West Side's Cafe Fiorello.
Here are some early reviews.
"Cafe Paradiso represents a merger of two cultures – Italian and American – with love," we're told.
Here's the menu: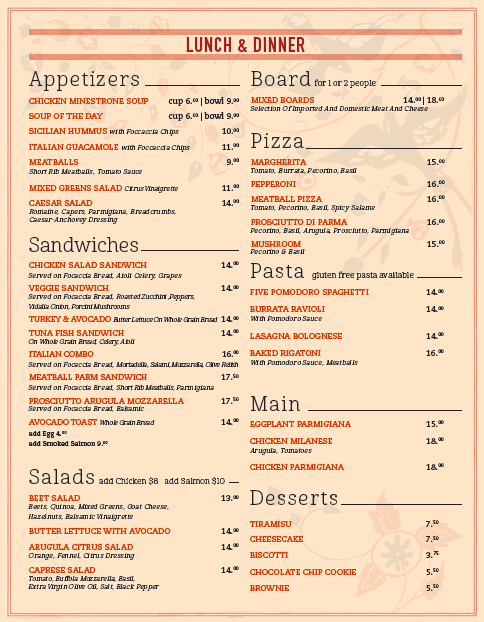 Cafe Paradiso is open daily from 8 a.m. – 8 p.m. To learn more, follow @cafeparadisonyc on Instagram or visit cafeparadisonyc.com.