On Wednesday, the American Museum of Natural History invited members of the press to get a first look at the brand-new, state-of-the-art Richard Gilder Center for Science, Education and Innovation, which will officially open to the public on Thursday, May 4. "Come, learn, be amazed and inspired," were Scott L. Bok's words of wisdom for attendees as he welcomed everyone to the next era of the historic museum. (Bok is the Chair of AMNH's Board of Trustees, and the CEO of Greenhill, an investment bank.)
Advertisement



Ellen V. Futter, AMNH's former president, described the new Gilder Center as a "modern expression of a natural history museum" which will now serve as the nexus of "science and society." One especially exciting factoid about the new Gilder Center is that it's eliminated all previous 'dead ends' for visitors traveling through the museum's four-block campus, as it's connected the 33 pathways among its 10 buildings.
When you enter the 230,000-square-foot Gilder Center on the north side of the building (at 79th and Columbus Avenue), you are greeted with a breathtaking view of the six-level facility built using a material called shotcrete. This spray concrete design was orchestrated by Studio Gang, the international architecture and urban design practice led by Jeanne Gang – the same team that's worked on a series of major projects at the museum dating back to 1996. The project – totaling $465 million to create – features gentle, flowing curves that pique the visitor's interest in an evocatively inviting design.
Advertisement
The next stop is the Susan and Peter J. Solomon Family Insectarium. Eighteen different species of live insects, digital exhibits, models and pinned specimens are right at your fingertips as we witness fire ants working diligently alongside a giant honey bee exhibit. Have fun playing two different 'Insect Orchestra' options where you can hand-pick different insects from the Florida Everglades and NYC's own Central Park – and hear what they sound like, day or night. You can even feel the sounds!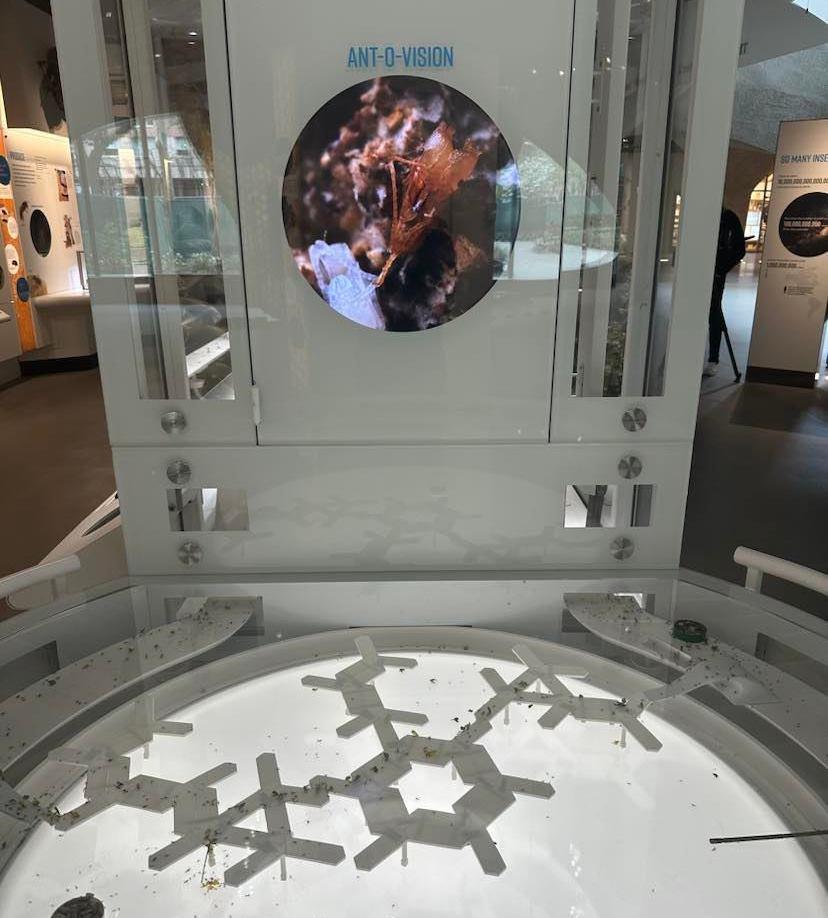 The Macaulay Family Foundation Collection Galleries can be found on the first and second floors of the Gilder Center. Bats and fish were a couple of the collections currently on display from the museum's arsenal of 4 million different scientific specimens. We expect these displays to rotate in and out from their new Lepidoptera storage facility on the second floor.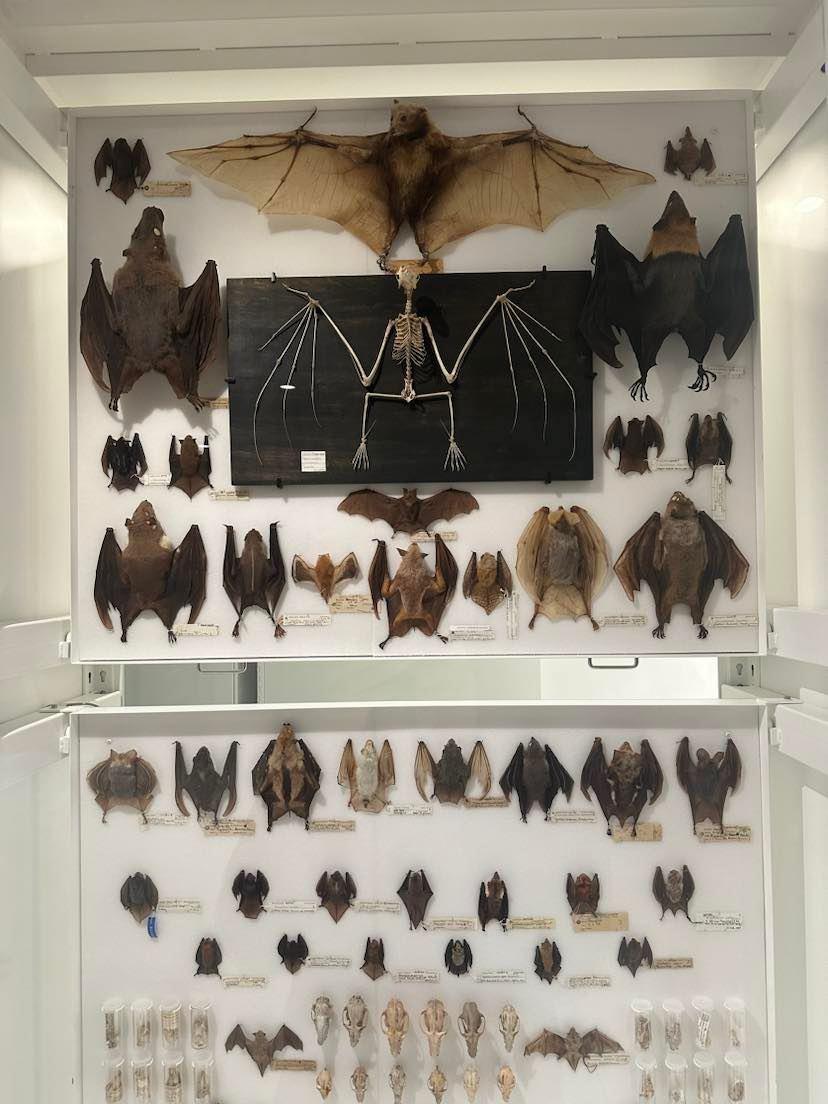 Advertisement
Look alive in the Davis Family Butterfly Vivarium! You're now up close and personal with 1,000 free-flying butterflies, spanning up to 80 different species in various micro-environments.
READ MORE: Central Park SummerStage 2023: Lineup Announced
This close observation opportunity puts you right in the mix as you mingle along a route learning about butterfly life cycles while potentially witnessing chrysalises. Yes, there's even a 'checkout room' as you exit the vivarium to make sure no butterflies are hitchhiking on you. Apparently, a few have already gotten out.
On the third floor of the Gilder Center is the museum's new Learning Labs suite. It features a cutting-edge, 22-foot-long panoramic projection system which gives students an opportunity to work with different data sets in their Learning with Data classroom.
READ MORE: Summer for the City 2023: Outdoor Fun at Lincoln Center
You'll also find some marvelous views as you're perched along the tree line looking out over Columbus Avenue and West 79th Street. If you're wondering why there are white dots in the glass, that's to help birds see what's coming and avoid crashes.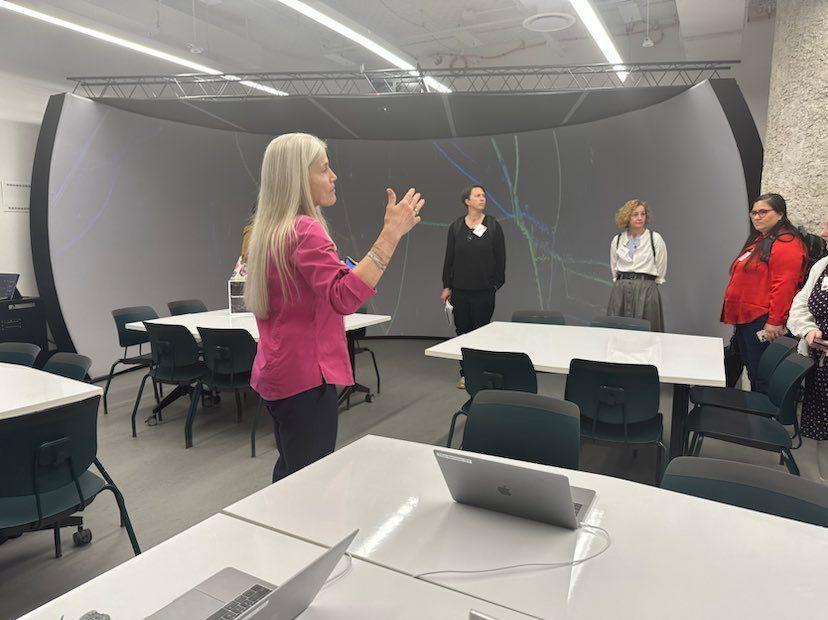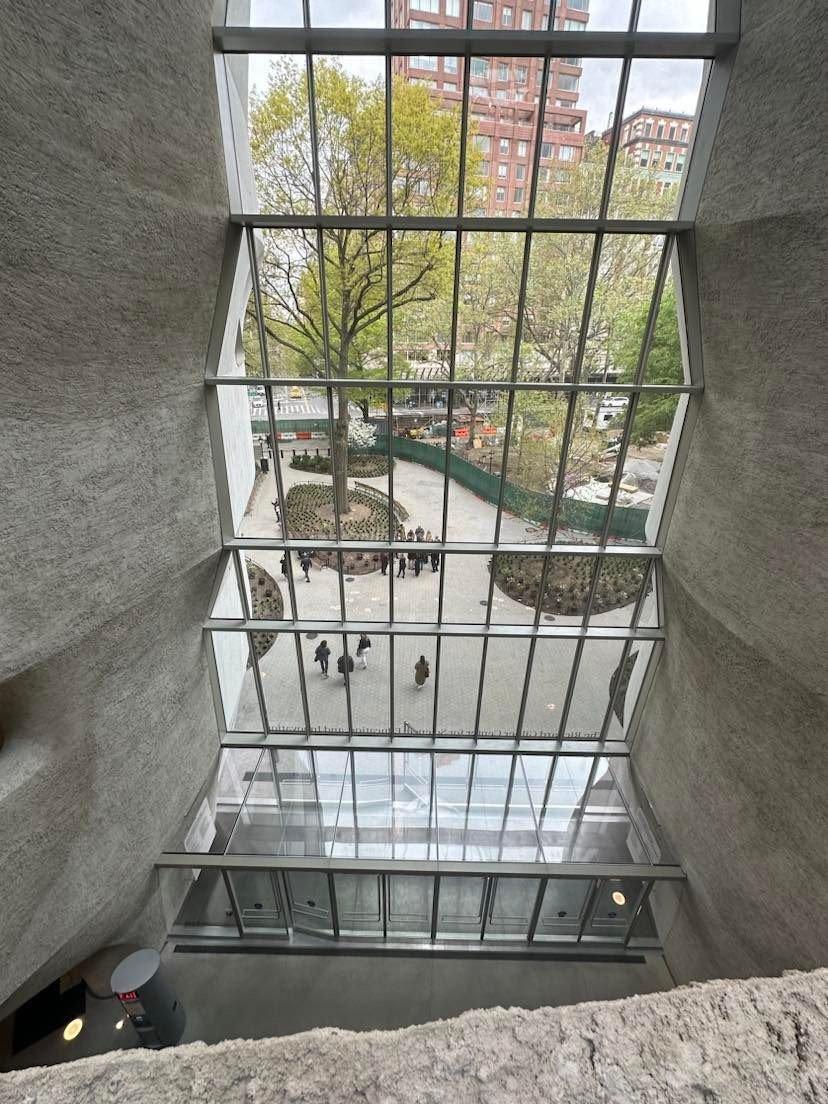 Advertisement
If you thought that 22-foot-long panoramic screen was something, buckle up for the
Invisible Worlds
360-degree immersive science-and-art experience. Just steps away from the Learning Labs suite on the third floor, this immersive experience is rooted in highlighting the ways in which all of life is connected. Seamlessly weave through segments of human DNA and Earth's landscapes as fish appear on the ground beneath you as you help them on their migration path. This room is truly the crown jewel of the Gilder Center as it affirms visitor participation as a key instrument in the flow of life and evolution.
(Click the arrows for more photos.)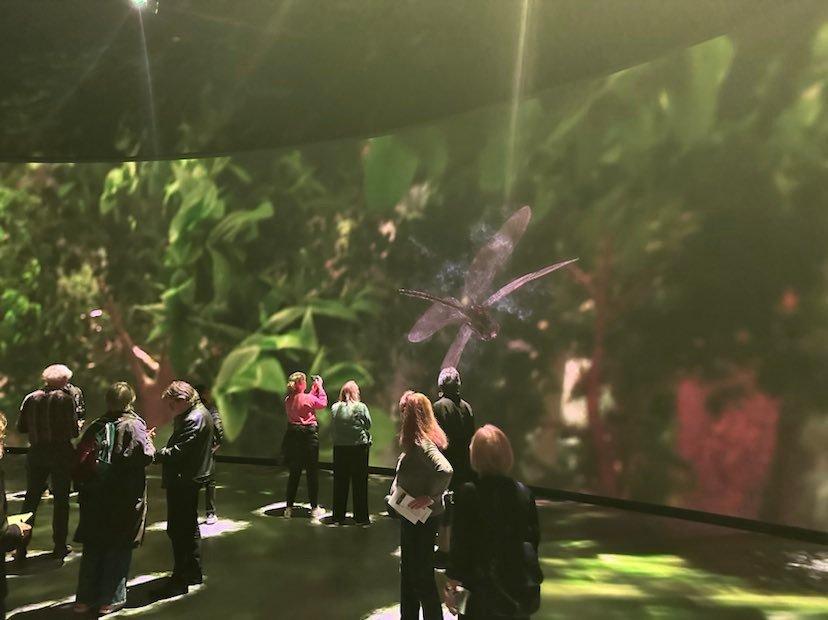 Exit through the gift shop.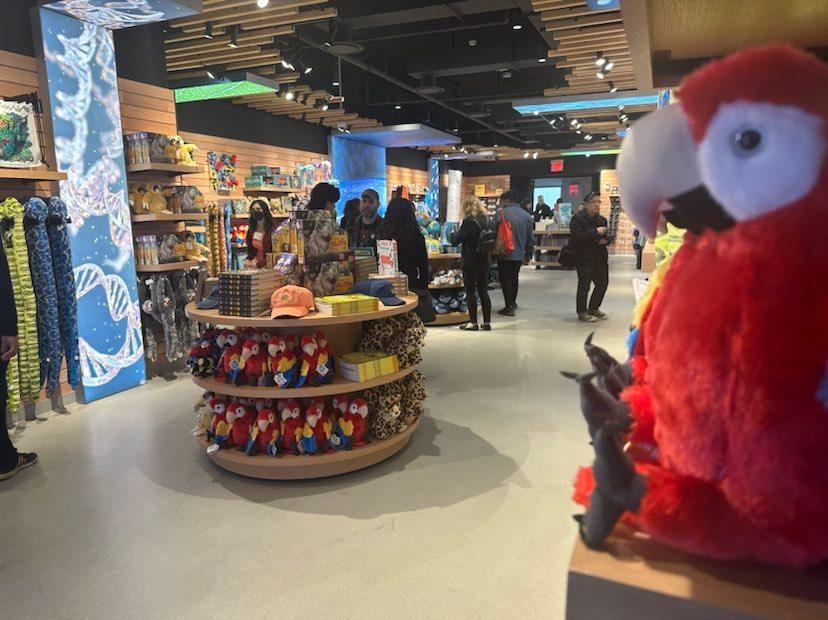 The David S. and Ruth L. Gottesman Research Library and Learning Center on the fourth floor showcases one of the largest natural history libraries in the world. There's an elegant reading room for visitors to assemble with break-out rooms for small team meetings.
READ MORE: Look Dine-In Cinemas Opens Doors May 4
With more beautiful views of the west, this hub will cater to connecting guests with research and education. Its inaugural exhibit, What's in a Name?, explores scientific nomenclature through rare books, art, and current research on insects.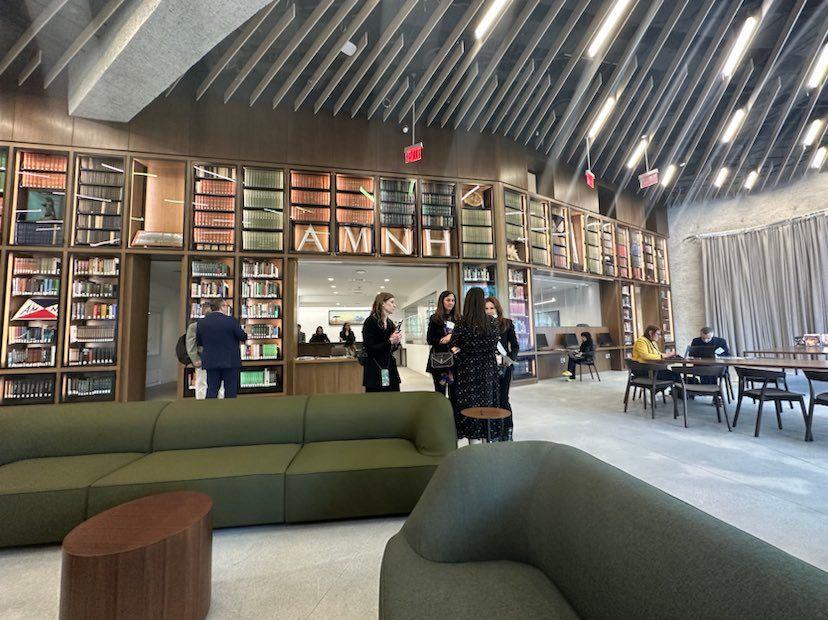 Hungry for more? The Restaurant at Gilder on the second floor offers table-service dining. Overlooking the Griffin Atrium, it will feature American cuisine with regional and global influences with a beverage list of local breweries and vineyards.
Zoology, paleontology, geology, anthropology, and archaeology are all here for your delight.
Visit amnh.org for more information. You can order tickets here.