The Riverside Park Conservancy has announced that beginning on October 2, cyclists will need to re-route onto the waterfront path from 72nd to 76th Streets, for an NYC Parks Department reconstruction project expected to take one month.

Cyclists can share the waterfront path with pedestrians between 72nd and 76th Streets, at which point they can get back on the greenway.
The Conservancy has also put out this diagram to clarify the restricted and allowed routes: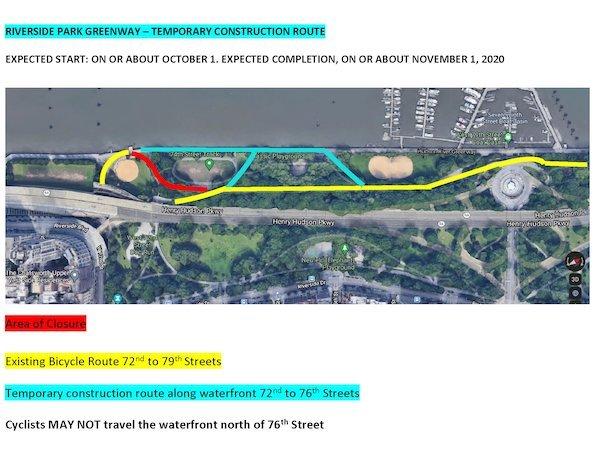 In late September, it was also announced that the Cherry Walk path (between 100th and 125th Streets) would be temporarily closed until further notice, also for construction purposes.
For a full list of active, completed and proposed capital projects in Riverside Park, please visit nycgovparks.org/parks/riverside-park/projects.