It's been about a year since the governor's office issued an executive order closing non-essential businesses to prevent the spread of COVID-19. As we know all too well, countless restaurants have closed permanently while others have jumped through hoops they never dreamed of contending with.  Santa Fe, located at 73 West 71 Street, is one that's had to jump through many.

In late August 2020, a sign on the restaurant's door (and on its website) said that "Santa Fe is unfortunately closed … for now. We were unable to reach an agreement regarding our rent. We hope to see you in the neighborhood some day soon. All our best – the Santa Fe team."
Advertisement



Ultimately, some type of arrangement was made with their landlord for which the owners are most grateful. They had anticipated reopening in late January or early February of this year, however, certain consequences of the pandemic including changing regulations for outdoor and indoor dining caused a delay. Finally, they're able to see and serve customers within their beloved second location of so many years.
[ Initially, Santa Fe was located on West 69th under the ownership Walter Vasconcellos and John Bird. ]
For a few years now, John's niece Laura Bird and her husband Alejandro (Alex) Fresquez have been successfully running the place. Stephen Vaknin has joined them in this new chapter of Santa Fe.
Their website currently states: "Thanks to the support of our Upper West Side family, we are reopening our doors. We can't wait to see our friends again soon!"
Get The Upper West Side Newsletter
The feeling is mutual; Santa Fe's patrons have been eagerly awaiting a reopening and we are excited to announce they will have a soft opening this coming Friday, March 12 – "probably not for lunch," but definitely in the evening.
Once the opening is truly underway, they will be open daily. The hours of operation will be Sunday through Thursdays from 12-9pm , and Fridays and Saturdays from 12-11pm.
Meanwhile, both Alex and Laura want to stress the word "soft" as "many delays" continue to occur and they may not be able to offer everything on the menu by March 12.
Speaking of the menu, Laura tells us there is now a "scan for food and booze" option, but paper menus are also available.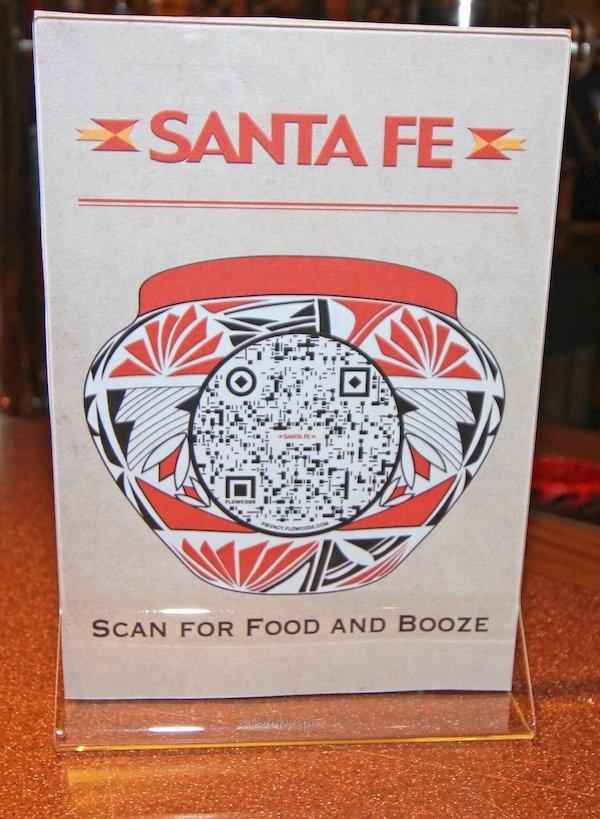 Laura tells us that "people who liked [their] dishes before will find what they want … brunch items will be available, there will be an all day menu and at night a few new signature items have been added to the dinner menu."
A few selections have been taken off the menu but that is subject to change.
One thing that remains are Santa Fe's potent margaritas, which are also available to order. Alex is excited about their new "automatic cup sealing" machine that will insure they arrive to your apartment fully potent and without spillage.
Santa Fe is also offering a delivery incentive: if you order takeout using the Toast App through their website, a free margarita will be included.
Advertisement



While Alex is excited about this new machinery, Laura is excited about the way she decorated what is now called The Outpost @ Santa Fe, their new outdoor dining area with a "barn feel."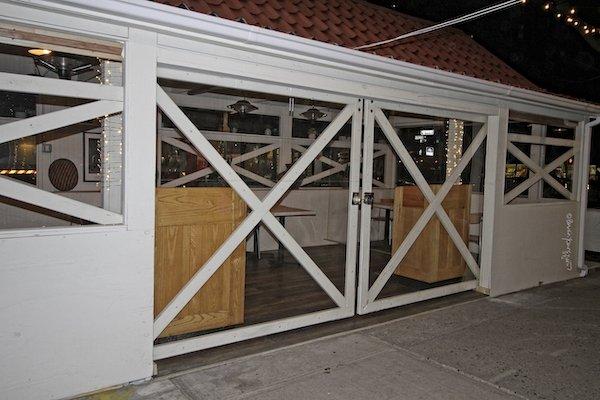 Here are some interior views of the outpost: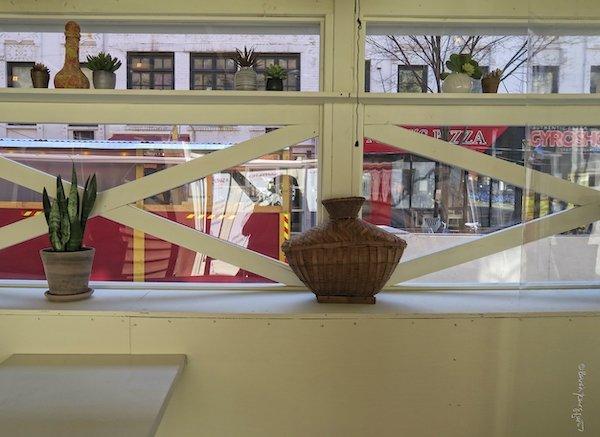 Depending on where one is sitting when dining in the Outpost, a view of those dining at Polpette next door can be enjoyed. This is truly one of Laura's favorite aspects of Santa Fe's outdoor space, as after so many of us have been in isolation, "diners can now feel a part of something" at a safe distance "by seeing everyone else who is dining out."
Laura goes on to say, "I'm proud of our neighborhood restaurateurs who help each other figure it out."
Advertisement



Laura, Alex and Stephen also gave us a peak at their interior (though they were hesitant because they don't have their linen tablecloths in place yet).