While Southwestern restaurant Santa Fe closed its doors back in August, signs on the storefront window at 73 West 71st Street, between Central Park West and Columbus Avenue, read that it was only "closed for now," and since then we've been anticipating if and when they might come back.

We've been in touch with the owners over the last few weeks, and they've recently told us they expect to reopen in late January or early February.

When Governor Cuomo announced that
outdoor dining would return
on June 22, 2020, Santa Fe was one of many restaurants on the UWS to set up accommodations for its customers.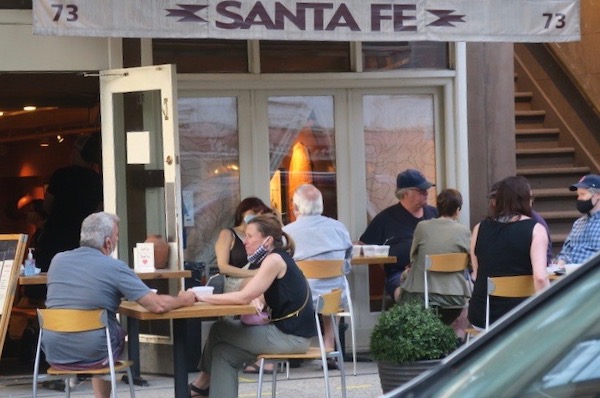 Many Upper West Siders were excited about this, especially after having gone through such heavy lockdown restrictions which had been set forth in March. This includes legendary Upper West Sider Maya Schaper, who is known by many for her former neighborhood shops.
But along came August, and passersby were disappointed to see this message in Santa Fe's window.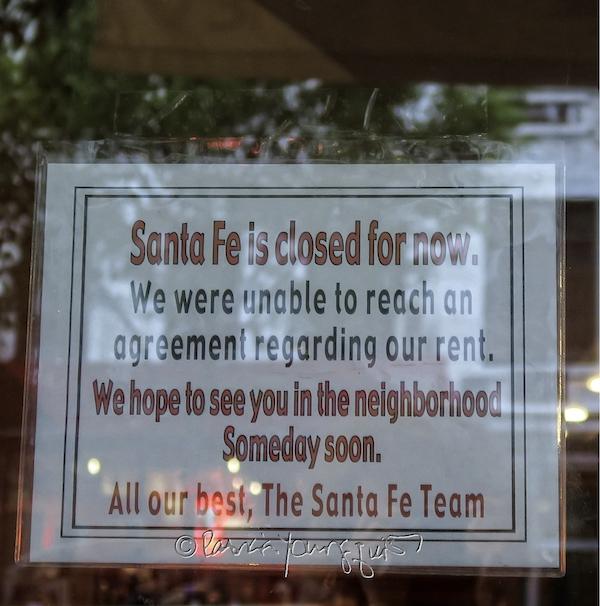 This signage quickly sparked a petition (first posted on 8-29-2020) imploring the landlord to come to an agreement with the proprietors.
It initially appeared the petition as well as the negotiations between Santa Fe's staff and their landlord seemed futile, but I always believed things were not over for the restaurant.
I often saw the proprietors in the 'hood, and they would indicate progress was being made.
A few weeks ago, I saw kitchen appliances being moved out of Santa Fe  …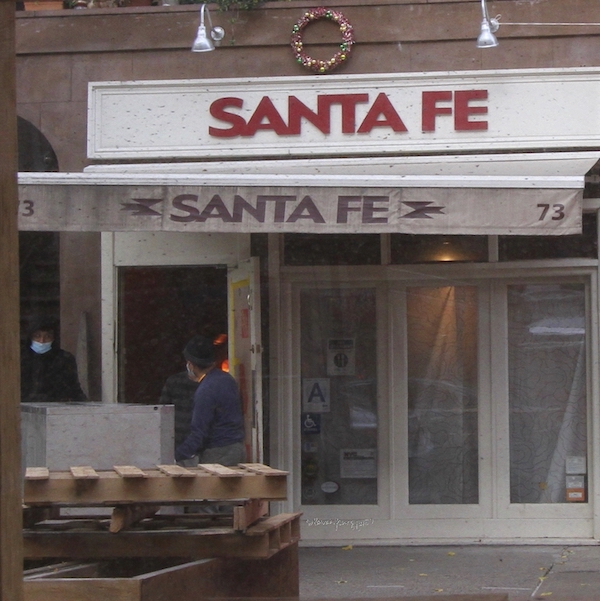 … but then I saw a sign which said an inspection was going to take place …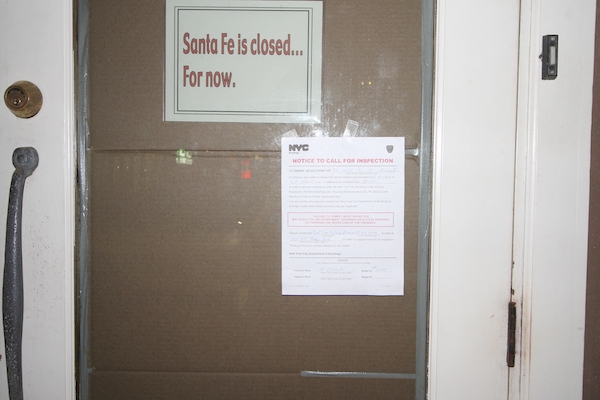 And now it's been publicly confirmed on Santa Fe's website, which says "We'll be back soon" and that "It's almost margarita time."
And so dear reader, don't forget to stay tuned to hear the latest on Santa Fe's plans, but for the moment hold on to the fact that the shaker of salt is not lost! Santa Fe's staff will soon be working their magic again.