LEGO Ideas has announced it will be launching a fan-designed, 30th anniversary LEGO set of the cast and set from Seinfeld.

Designed by user Brent Waller, the proposal was approved after gaining the support of over 10,000 people.
Here's a promo video Waller put out before gaining final approval:
The approximately 900-piece set will feature Jerry, Elaine, George, Kramer and even Newman – as well as Jerry's Upper West Side apartment.
On June 23rd, LEGO Ideas announced that the Seinfeld set will be the company's next project, and that "The final design, pricing and release date are still being worked out."

Advertisement
The perfect gift for Upper West Side adults and children will be coming out soon.
View the full set here
.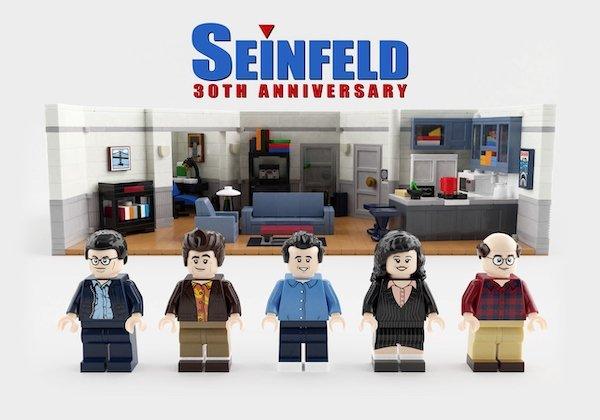 Photos c/o LEGO Ideas.