Cue the ambiance, dim the lights, soften the music and deliver plates of food attractive enough to walk the runway during fashion week.

It's "Sherry After Dark."
Sherry Herring, home of the signature herring sandwich, has taken the neighborhood by storm. Now, it's launching its newest venture at 245 West 72nd Street location (between Broadway and West End Avenue).
Advertisement



"We're trying to do something different," said chef Valentino Kaplun. "We will have small plates featuring our smoked and cured fish, meant to be shared and enjoyed together."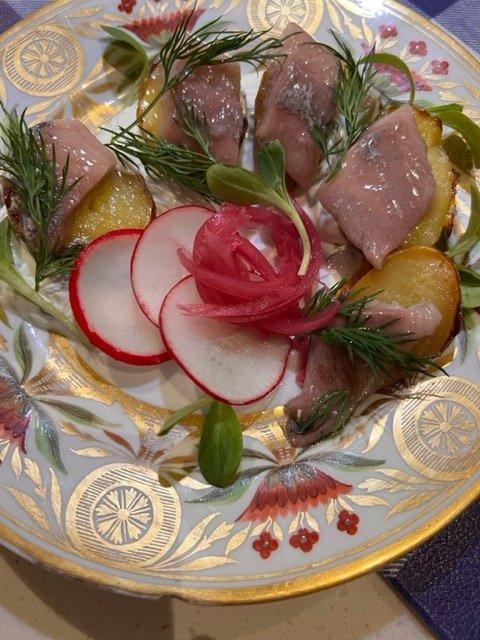 The intimate setting, which seats 16, perfectly lends itself to this Israeli/kosher version of tapas. Plates are meant to be shared along with a beverage from their carefully curated selection of kosher and Israeli beer and wine.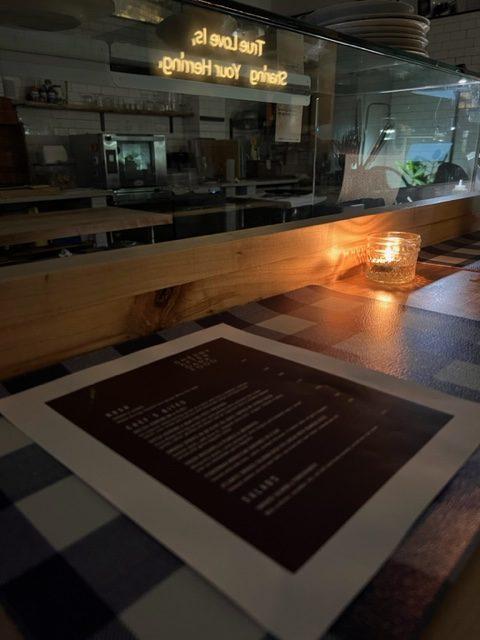 Sherry Herring was heralded from the opening after Phil Rosenthal of Netflix's "Somebody Feed Phil" visited its original and only other location in Tel Aviv. Rosenthal has been known to stop by the Upper West Side location for his herring fix.
Advertisement
"We brought in a sandwich shop," said General Manager Alex Ben Chimol. "We then became a deli. People ask us for more every day because sandwiches are not enough. I let Valentino do the dishes with his master vision.  He enjoys making it.  I enjoy eating it."
The hours for Sherry After Dark are Wednesdays through Saturday from 6 p.m.-10 p.m.  The dishes are showstoppers and take diners on Kaplun's culinary journey as he's lived in Northern Europe, Eastern Europe, Israel, and now New York City.
"I'm excited to cook this food," Kaplun said. "The menu will be seasonal as we will work with local farmers to get the best of what's in season."
Every dish on the inaugural menu is under $22, and four are under $15. There will also be specials such as the current 2-1 Happy Hour.
Some plates include:
Sherry's latkes, which launched for Chanukah and are a flight of mini potato pancakes topped with matjes herring, smoked tuna and whitefish salad ($14.95).
Dutch herring and bum fire petit potatoes, which is Matjes herring served over petit potatoes with seasoned sour cream, garden radish, pickled red onion and signature cherry tomato squeeze ($16.95).
Advertisement
Smoked sprats in an olive oil bath topped with citrus salsa, where the sprats are served in olive oil with a fresh-made salsa of chili, oregano, shallots and lemon, served with garlic baguette sticks for dipping ($11.95).
Fisherman Moroccan sardines in a can served with baby kale, radish, pickled red onion and tomato salsa with a garlic baguette ($12.95).
There are also smoked salmon and anchovies dishes and a smoked salmon and pomegranate salad with scallions, cucumbers, dill, red chili and honey mustard served over sour cream ($21,95) on the menu.