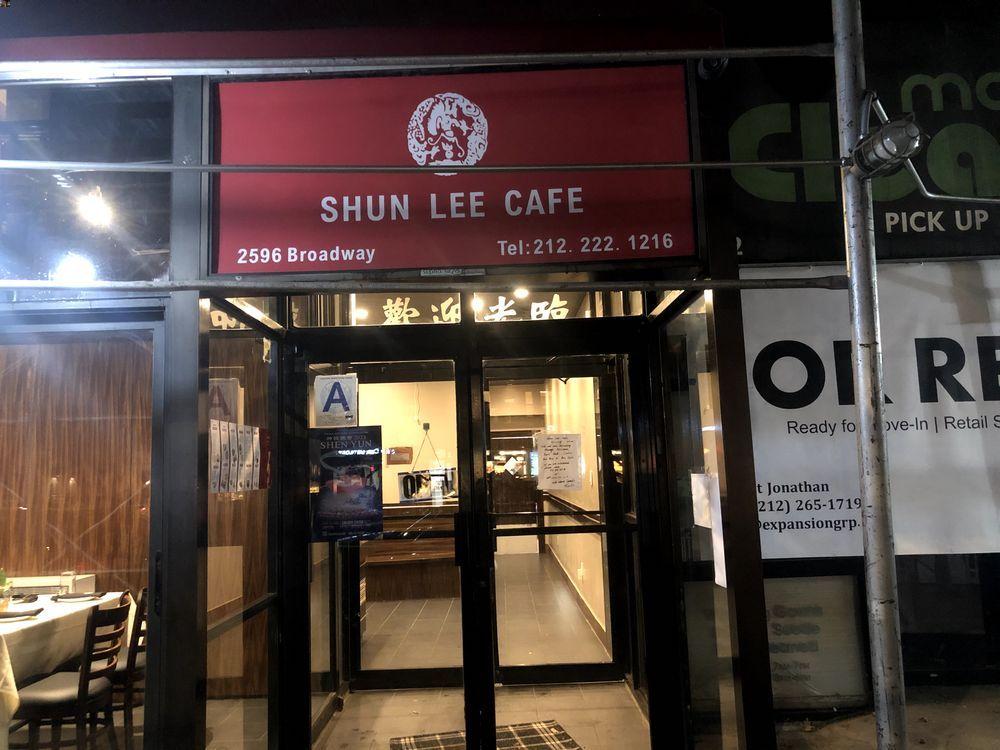 Following a "soft open" stint in early December, Shun Lee Cafe is now officially open at 2596 Broadway at the southeast corner of West 98th Street. The site was previously home to a different Chinese restaurant, Hunan Balcony, which closed several years ago after a run of more than 30 years on the Upper West Side. Thanks to Arnold Bressler for the tip.
Advertisement



ILTUWS stopped by Shun Lee Cafe on Thursday, December 15 for a look around. A waitress informed us their official grand opening was last Friday, December 9 (though there's no mention of this location on the Shun Lee website or social media pages).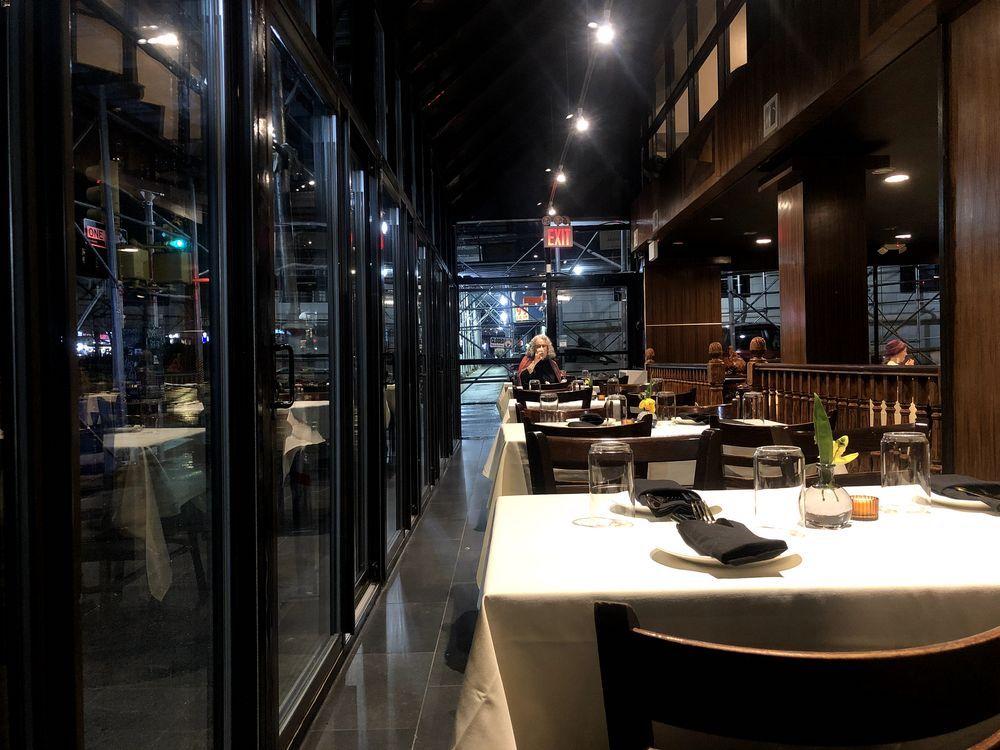 The original Shun Lee Palace (155 East 55th Street) opened in 1971; the upscale Chinese mini-chain also has locations at 43 West 65th Street and at 1442 Third Avenue (the Upper East Side outpost opened earlier this year).
We got our hands on the new Shun Lee Cafe menu. Fans of dim sum can choose between steamed, "cryspy" or pan-fried options which range from three duck dumplings ($9.95) to two crispy vegetable or spring rolls ($6.95). Four pan-fried dumplings will run you $7.95 or you can go for the scallion pancake at $9.95.
Advertisement



A sign in the window mentions $19.95 lunch specials. The waitress noted these are offered during the week and include but are not limited to the kung pao chicken, chicken with broccoli, and sweet and sour chicken, which come with a choice hot and sour soup or vegetable spring roll. The dishes are also served with white rice. Shun Lee Cafe is open for lunch 12 to 2:30 p.m. daily. A $9.95 dim sum special is offered on weekends till 4 p.m.
Part of Shun Lee's claim to fame is its orange beef ($33.95), which is fried until crispy and sauteed with spicy sweet preserved orange. Another classic from the early days is the General Tso's chicken, listed on the menu for $28.95. Unfortunately, Shun Lee's renowned grand mariner prawns didn't make their way over, but for $36.95 you can experience their Szechuan (large) prawns in garlic and scallion sauce. Currently, Shun Lee is touring their Peking duck for $88 at the top of their "Signature" menu list. They say the young seasoned duckling is slowly grilled until crispy. It comes served with homemade crepes, spring onion brushes and hoisin sauce.
Shun Lee Cafe at 2596 Broadway is open for dinner from 4:30 to 10 p.m. daily. They're expecting to open their bar "soon."