Heads up, Upper West Siders: we recently received a tip that a mischievous egg-thrower has been targeting Verdi Square for the last few weeks.

Advertisement



We spoke with a Friends of Verdi Square gardener who asked to remain anonymous on the matter. They told us the egg-launching has been frequently occurring between 10 and 11 a.m, and they expressed suspicion — based on how hard the eggs were being fired into the park — that the suspect might be using some kind of slingshot.
Our source believes the eggs are coming from the seventh or eighth floor of the building which houses Le Jolie Nail Studio, located at 275 Amsterdam Ave. on the corner of West 73rd Street. (The residential address is 170 West 73rd Street). This belief is shared by at least one local who commented on a Nextdoor thread about the ongoing strikes from above.
Another NextDoor user wrote on June 8, "It just happened to me 3 minutes ago as I was walking to subway. Egg was thrown in front of elderly man playing saxophone. I have egg residue on my shoes but I have to get my girls from school so I cannot stay to inquire from where this was coming from. So dangerous too. Had I caught it in my eye…"
Our source also tells us a musician who performs on the north side of the park had to put up two umbrellas to shield himself from being pelted, though we're not sure if that's the same person the Nextdoor user describes in the paragraph above.
Advertisement



If you're wondering why you may not have seen any egg remnants while passing through Verdi Square recently, one commenter pointed out that "There is a lovely person out by 5:00 am cleaning up the park and surrounding areas. I am grateful for her and sorry to hear someone is making her job more difficult."
The gardener we spoke to said you can see old egg residue from black "splotch" or "splatter" stains left behind.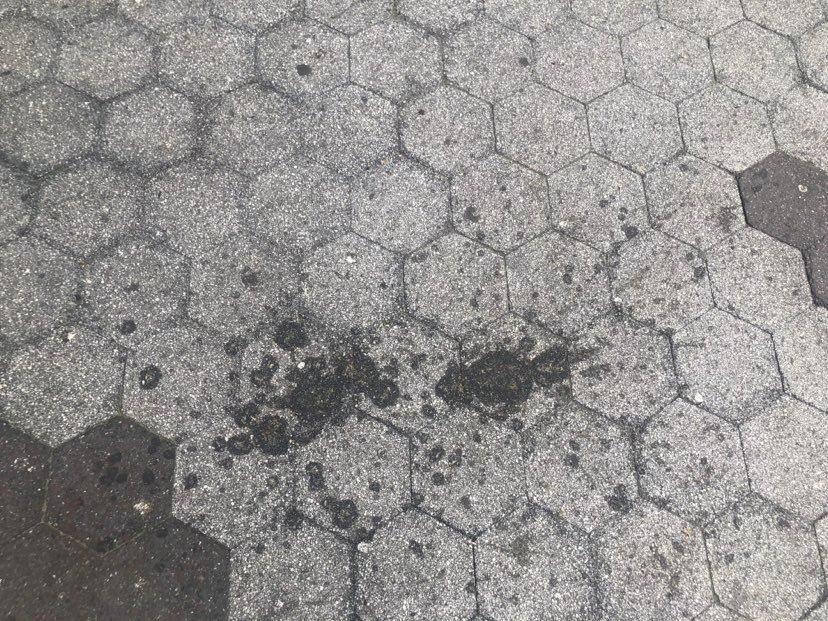 We also found some eggshells during a walk around the inner section of the park on Sunday.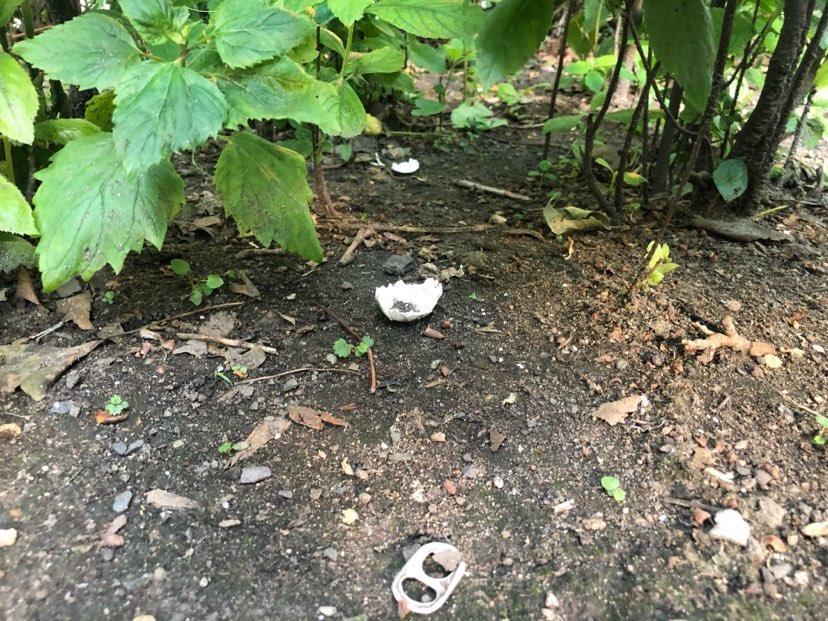 Police have shown up a couple of times in attempt to locate the pelter. We'll update this post if they find their suspect!