Over 1,000 artists will perform at 300-plus events across 10 stages over the next three months, and it's all happening at the one and only Lincoln Center. You may have noticed a giant mirror ball being installed above the fountain at the Josie Robertson Plaza. That space has been reimagined as The Oasis and will now serve as New York City's largest outdoor dance floor.
Kicking things off on June 1 is the Eddie Palmieri Salsa Orchestra. Most events are free with a "choose what you pay" ticketing model for select indoor events. 
Advertisement



Head underground to The Speakeasy at Jaffe Drive by Columbus Ave and West 62nd Street on Wednesdays, Saturdays and Sundays for free comedy shows, jazz sets, and spoken word and poetry performances. The Jaffe Drive parking lot has been reimagined by Tony award-winning costume and set designer Clint Ramos to feature a show stage and a pop-up bar named Len's Place, after Leonard Tow — a longtime Lincoln Center contributor. These rain-or-shine events begin this Saturday, with Lincoln Center's first ever poet-in-residence Mahogany L. Browne, who'll present S3 Underground: Seen. Sound. Scribe.
Clint Ramos also designed The Oasis. The disco ball is 10 feet in diameter and it's going to get lit up by approximately 2,000 lights that have been rigged up around the city's largest outdoor dance floor. This grand installation, a total 180 from last year's The Green by Mimi Lien, will host this summer's Social Dance series. There will be all kinds of music, from swing to salsa and house, Afrobeats, hip-hop, disco and more. Get ready for the Mark Ronson silent disco this Saturday. Ronson has worked alongside some of the biggest names in the music game, including Lady Gaga, Amy Winehouse, Duran Duran and Bruno Mars. We're told they have over 1,000 sets of headphones for their Silent Disco series. The Notorious B.I.G. Silent Disco is June 10 at 9 p.m.
Advertisement



Go over to GATHER: a series of monuments and rituals by Amanda Phingbodhipakkiya, who's set up installations around the Lincoln Center campus, pumping it up with color, light, dimension and heart. "Grounded in healing rituals from her Southeast Asian heritage, Phingbodhipakkiya invokes emotions of grief, hope, catharsis, joy and connection in four moving installations," according to the Center's literature. Visitors will have the opportunity to write their messages of hope on ribbon and tie them to a tree in the Hearst Plaza. The installations are open to the public all day. Phingbodhipakkiya will also host interactive events each week beginning June 11 in Rivers of Renew.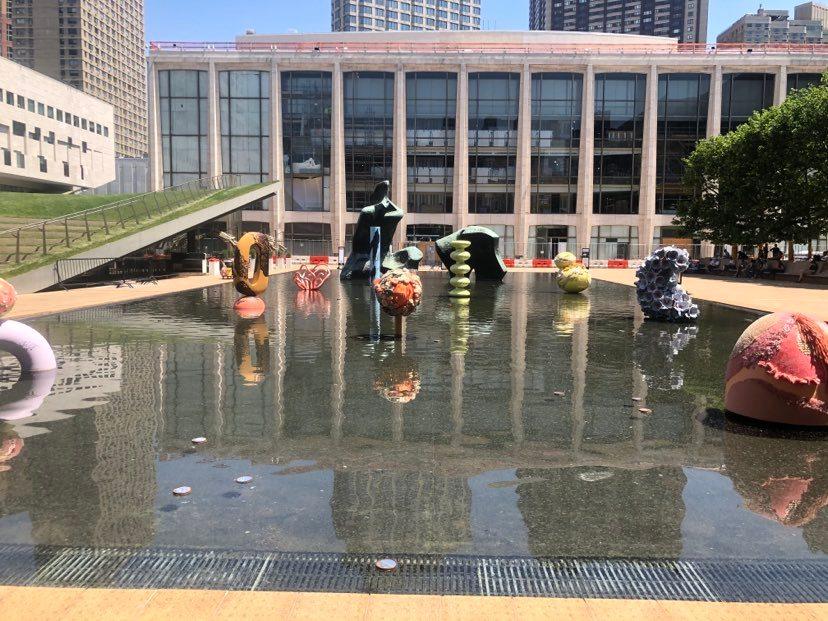 Advertisement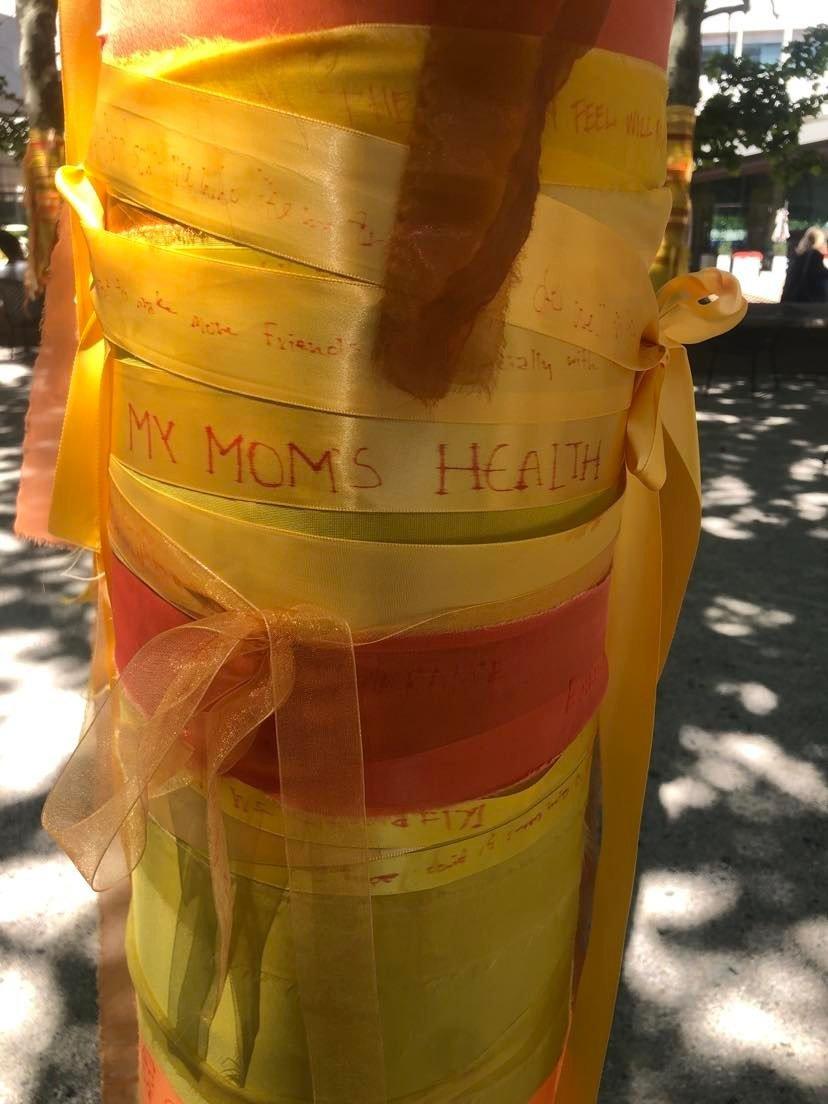 In the words of Lincoln Center's poet-in-residence, "rejoice, reclaim and remember" is a Summer For The City theme. "The people we love and lost. Tomorrow with hands full of hope. Our hearts are full."
There will be movie nights and Met Opera simulcasts (August), as well as programming for kids, teens and families.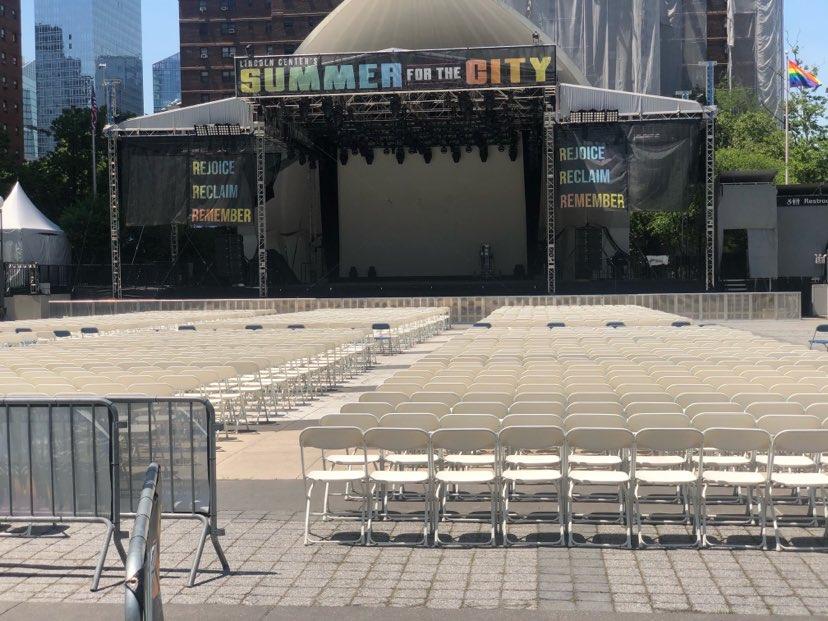 "We wanted to bring that idea back into performance. And then, of course, bring social things back because we haven't been able to dance together for over two years," said Shanta Thake, Lincoln Center's chief artistic officer during a guided tour on Tuesday. "I think you'll see there's a lot of surprise and delight around every corner here on campus."
More events will continue to be added. For the current upcoming Summer for the City lineup, click here.