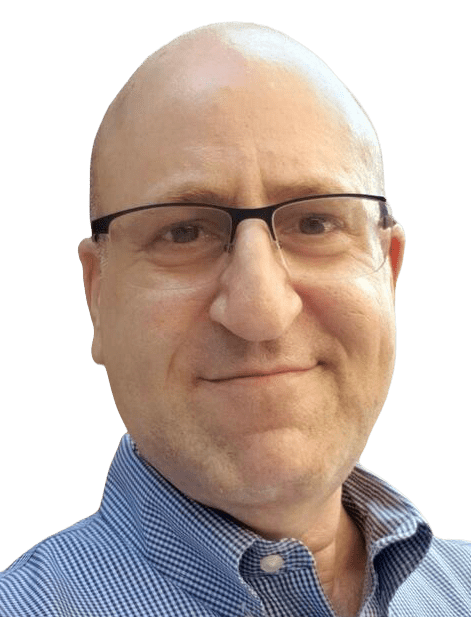 You probably recognize him from his days at Beacon Paint & Hardware, an Upper West Side institution which he ran with his brother Bruce until it closed in early 2020 after 120 years.

Steven Stark has always been a funny guy, and in the back of his mind he's always believed that he could be a successful comedian. "I went to a lot of comedy clubs back in the '80s – Eddie Murphy, Jerry Seinfeld, Jon Stewart — and part of me thought I could do it, but I didn't have the courage."
Advertisement



"My therapist said you should definitely take a class," Steven tells us, so he signed up for one in August 2019 and began to learn the basics.
He's since done a lot of open-mics and "bringer shows" — which means he's responsible for bringing a number of people (usually five or six) to the venues. Stark's been performing at Stand Up New York and West Side Comedy Club, both on the UWS, and at Broadway Comedy Club on West 53rd Street.
"It's a hobby for now," he tells us. He's still working at Costello's Ace Hardware.
Steven tells us his comedy style is often self-deprecating, with topics including his inability to get dates. "When you make fun of yourself, audiences like that."
He'll also throw in a pun or two during his five-minute set.
Advertisement



And some pretty dark, adult jokes too.
He says performing in front of people was hard at the beginning — but that the hardest thing was remembering his jokes. It now comes more easily, as does coming up with material. He sometimes bounces ideas off his brother Bruce. He also thought of a joke about little league while recently walking his dog in Central Park. "It killed!" he tells us.
Steven's next show will be on June 25 at West Side Comedy Club (201 West 75th Street). For tickets, click here!