Early voting in NYC has led people to show up in droves at newly designated polling places, which has been somewhat reassuring to many people. However, it might not be reassuring to those in the retail or restaurant industry.

A number of shop keepers and restaurant owners are concerned that regardless of who wins, property destruction could occur as it did a number of months ago.
[adrotate group="3″]
On Halloween, while some people and dogs were walking around wearing Halloween costumes …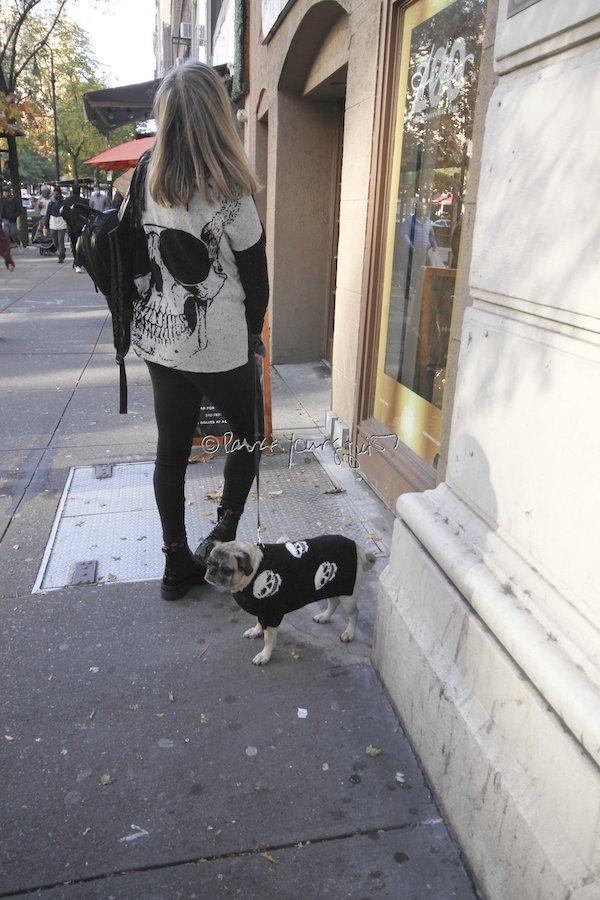 … others, especially retailers, weren't just concerned about potential post-election chaos – they were planning for it.
Plywood can now be seen in retail windows throughout the Upper West Side.
Rich People Are Hiring Armed Guards to Protect Their Expensive Apartment Buildings from Potential Election Day Mayhem
Claire's boarded up because they have no gates over their glass. They will remain open but will keep plywood up out of an abundance of caution.
La Toya, the store manager at Lenscrafters, says they plan to stay open, but urges people to call ahead of time in the event something changes. Her advice (calling ahead) to see if a given place is doing business as usual might be a good thing to do as some places — boarded up or not — may plan to be closed on Election Day.
Advertisement
Since we first published this post, more UWS stores, such as Pottery Barn and Bed Bath and Beyond, have been boarded up.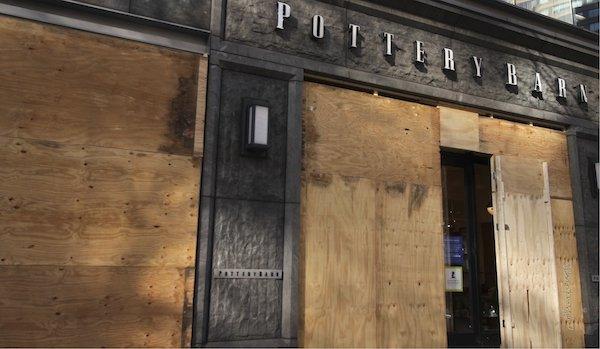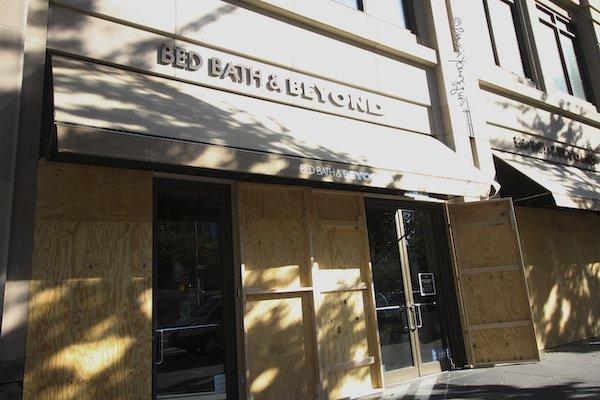 On Monday, workers were busy putting up metal gates and plywood at Intermix and J Jill, which are both on Columbus Avenue.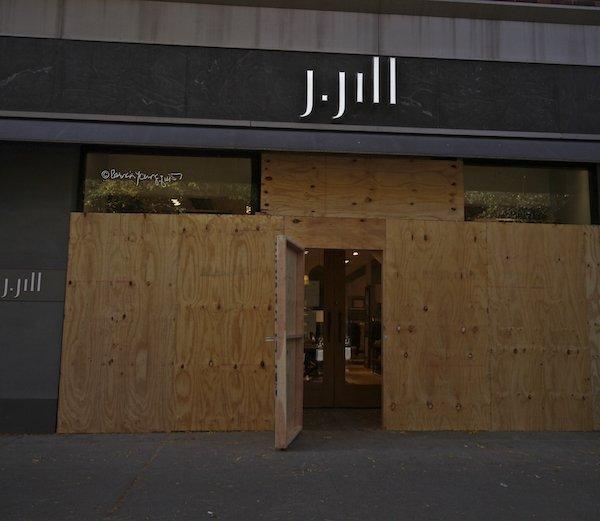 [adrotate group="3″]
A few blocks north and west at the corner of 72nd Street and Broadway, workers are once again putting up plywood over Bloomingdale's Outlet Store.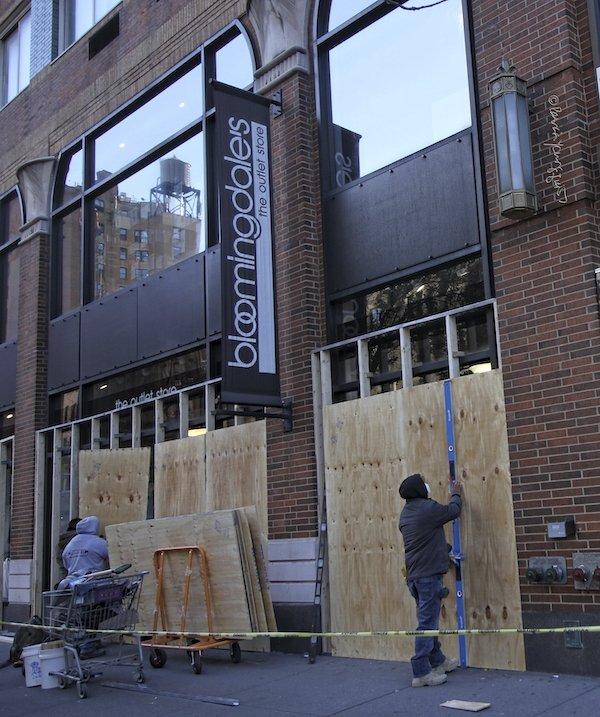 We say "once again" because it is six months ago to the day when we spotted this store covered in plywood.
The main difference with the barriers being placed in store windows now versus during the protests is that this time around, shopkeepers are planning to remain open.