The schedule for this year's edition of Summer on the Hudson has been released, and the beloved outdoor festival will feature more than 275 free events for all ages.

Taking place alongside the Hudson River between 59th and 181st streets, Summer on the Hudson 2023 begins on April 22 and runs through the end of summer. Live music, silent discos, exercise classes and game nights are just some of what's on tap for this year's programming.
Advertisement



The New-York Historical Society kicks things off on April 22 at 10:30 a.m. with a Monuments Tour of Riverside Park. The tour begins at 72nd Street and goes north for about 1.5 miles. On April 23 at the same time, a second tour covering the north end starts at the General Grant Memorial on West 122nd Street. Even if you know who's buried in Grant's Tomb, this exploration will likely equip you with some fun facts to show off next time you're in the park with your friends and family.
Movie buffs can look forward to the Pier I Picture Show on Wednesdays at 8:30 p.m. from July 5 to August 16, which will include screenings of classics like Back To The Future and My Cousin Vinny. The Films on the Green Festival (also on Pier I) will showcase the best of French Cinema on July 21 an 28.
Locomotive Lawn Live returns for another season. From May 4 to June 29, every Thursday morning from 10 to 11:30 a.m. will feature musical stories with dancing and interactive fun for kids. Then comes the Children's Musical Performance Series beginning on July 6. Acts this year include Divi Roxx, Mister G, Fyütch, and Bee Parks & The Hornets. These are 45-minute shows beginning at 10 a.m.
We're especially excited about the Movement Scavenger Hunt at the Red Shade Plaza on May 21 at 11 a.m. Learn parkour skills while exploring Riverside Park South through movement challenges designed by The Movement Creative.
Advertisement
The Silent Disco will take place on Saturday nights throughout June; "Don headphones and party on the Pier at this Quiet Clubbing event featuring three live DJs spinning tunes of different genres."
Amplified Sundays takes place throughout July with five Sunday night concerts spanning genres from Latin to Jazz Fusion to Carribbean rock.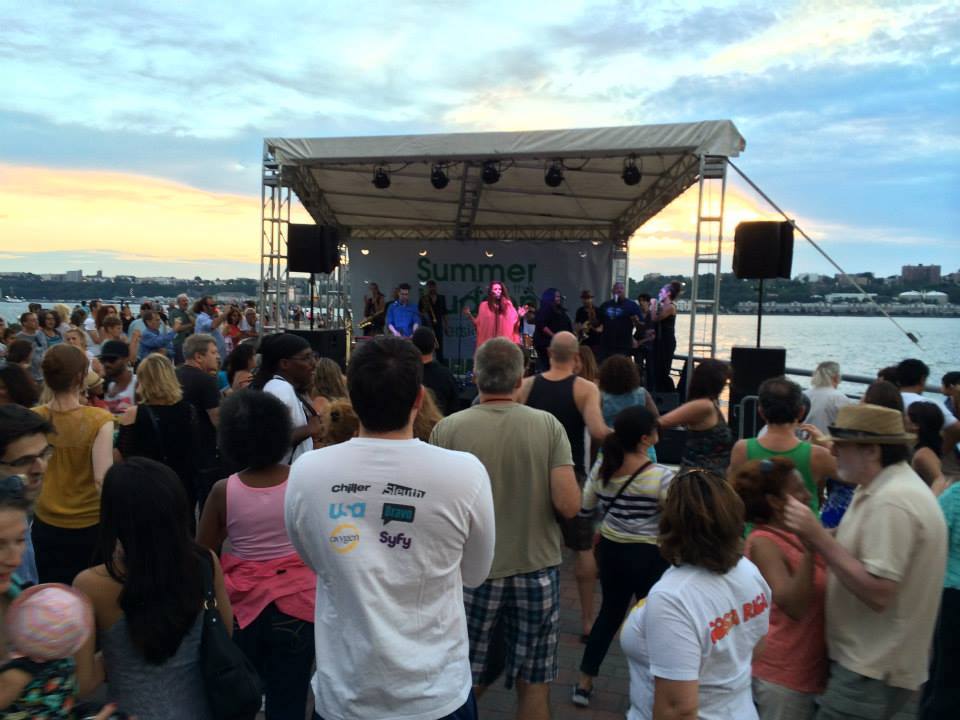 On Sunday, September 10, enjoy a full day of county fair magic with the West Side County Fair, a long-time family favorite with live bands, carnival rides, games and cotton candy.
Nature lovers should also get excited for sun gazing, star gazing, birding, catch-and-release fishing and forest bathing events throughout the season.
That's just a taste of the fun summer in store. For a full look at the schedule please click here.