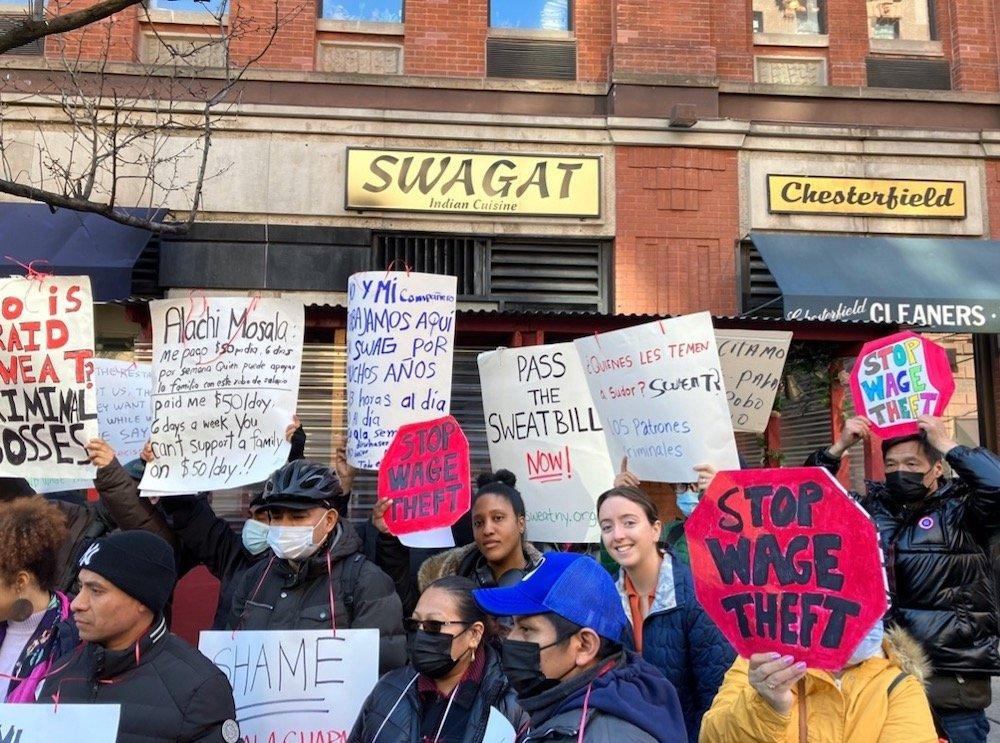 Two workers from Swagat – the Indian restaurant at 411A Amsterdam Ave. between 79th and 80th streets – gathered outside the restaurant on Tuesday to hold a protest against its owners, Lala and Abishek Sharma, while accompanied by various workers with wage theft claims against other employers.

Advertisement
A press representative claims the two Swagat workers put in 75-81-hour work weeks for as little as $3.33/hour for years, and that they're owed an estimated $1 million (a figure which includes penalties).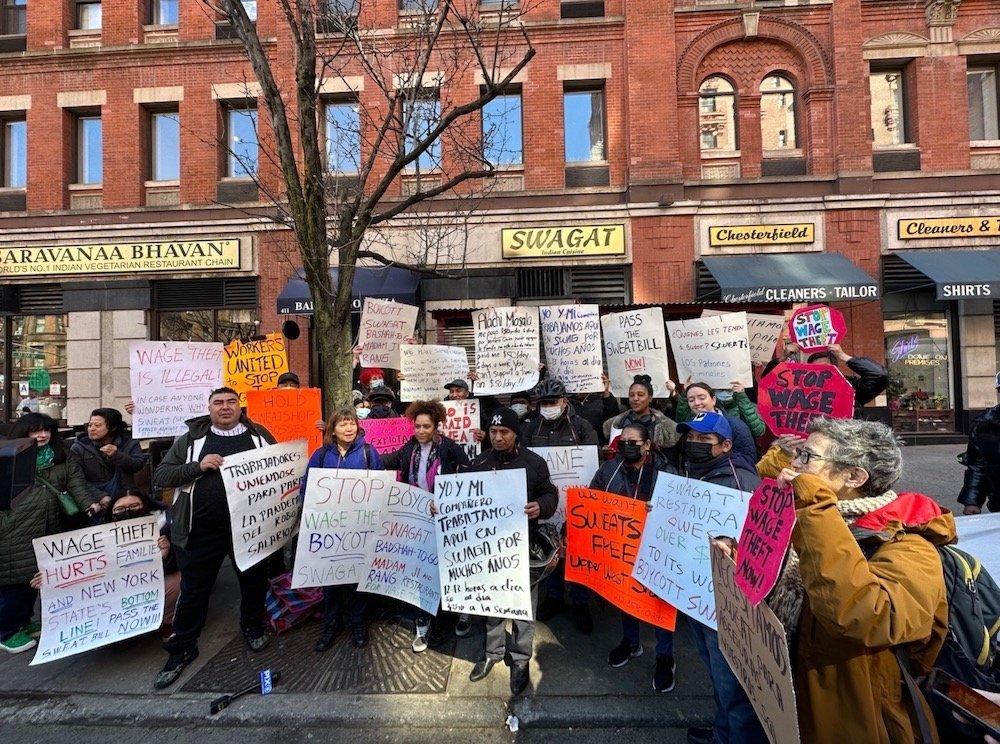 "Until they receive their hard-earned pay," workers are calling for a boycott of Swagat and the owner's other restaurants (Badshah To-Go in the Financial District, Madame Ji on Bleecker Street, and Rang in Queens).
"We make the restaurants run, without us, they are nothing. They want to keep workers poor while we raise them up? We say no!" said Swagat worker Francisco de Dios.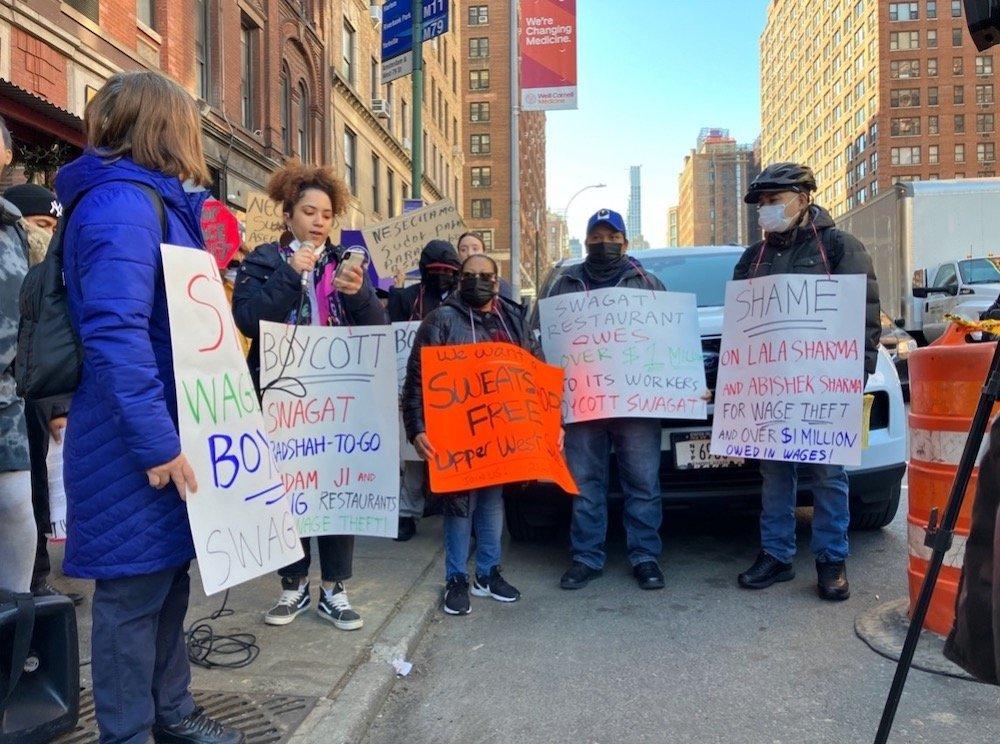 Advertisement
In addition to spotlighting Swagat and its owners, the Swagat staffers and their peers advocated for the passing of the
SWEAT bill
, UWS Assemblymember Linda Rosenthal's pending legislation which would help protect their paychecks.
Rosenthal tells ILTUWS the Swagat case was filed in December and that the owners have not said much at this point.
We've left a message with Swagat and will update this article if and when its owners provide a statement.

Enjoy Our Content?
Help us create more of it with a one-time or monthly contribution.