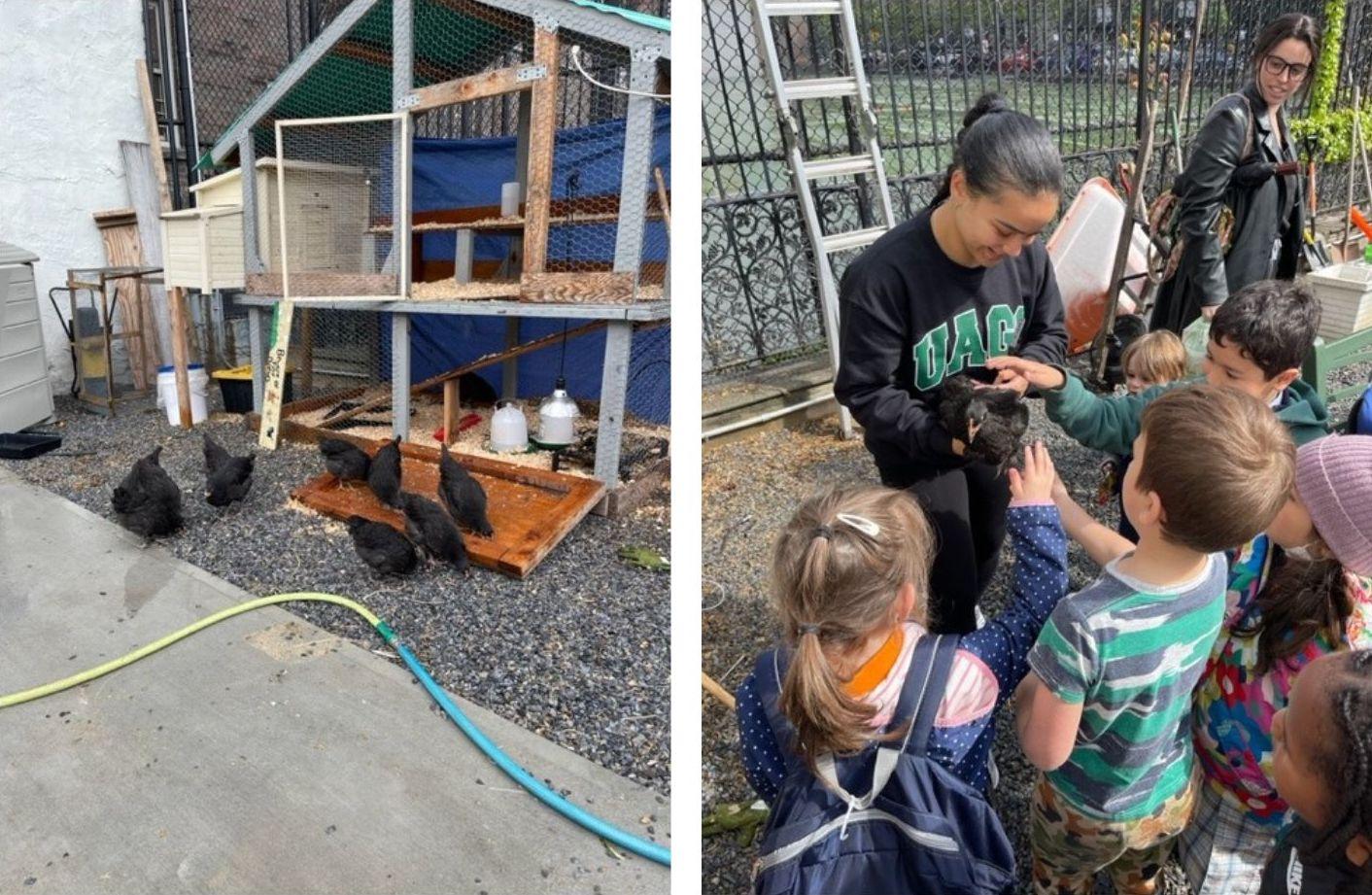 Earlier this month, we told you about the youth farmer's market accompanied by live music and chickens at the Teaching Garden of the Urban Assembly School for Green Careers on 84th and Amsterdam.

The market had its first run on May 4, and its second is going down on Thursday, May 18 from 3:30- 5:30 p.m.
Advertisement
Music will be performed by LaGuardia High School students, and those who attend will be able to interact with and feed the chickens, as well as their koi fish.
The market will be returning again on June 1 and June 15 (both Thursdays).
"Planning is already underway for how to make our garden even more educational – and not just for our students!" reads a press release. "Expect student-made crafts to join our farmstand items. There will be QR codes anyone can access, which will explain how the bees in the hives live and make honey, as well as plenty of information about the chickens and fish and crops.  Recipes will be available for farmstand items, as well as nutritional benefits. And we will have composting – to which all neighbors will be welcome to bring their own.  Imagine a week – with nothing going to waste – all biodegradable food items get composted, and anything else gets recycled!"
For updates, follow @uagreencareers on Instagram or Facebook.
The garden is being sponsored by Green City Force, The Hort, Jacob's Pickles and Council Member Gale A. Brewer.