Reader Betsy Cadel spotted a giant sinkhole on 97th and Riverside Drive Sunday morning. She sent us these photos, taken by her husband Andy Cadel.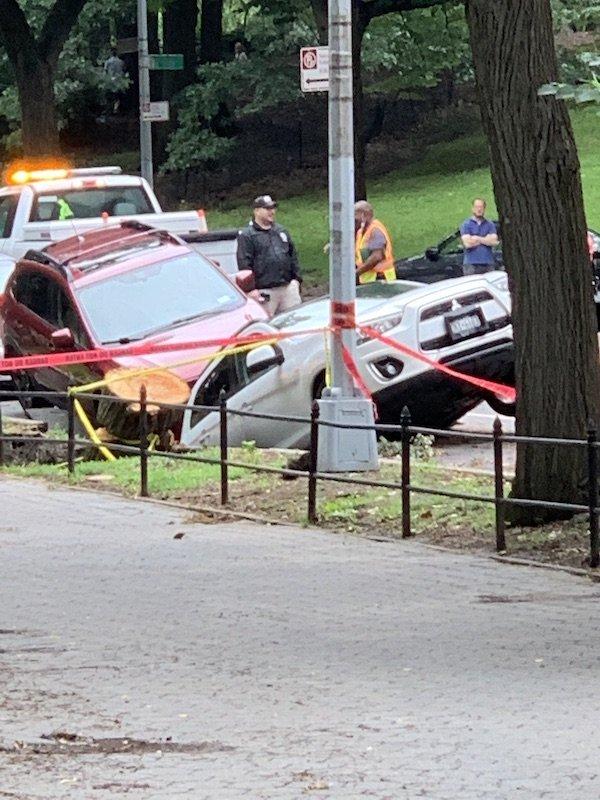 TRENDING: MICHAEL DOUGLAS, CATHERINE ZETA-JONES LIST CPW APARTMENT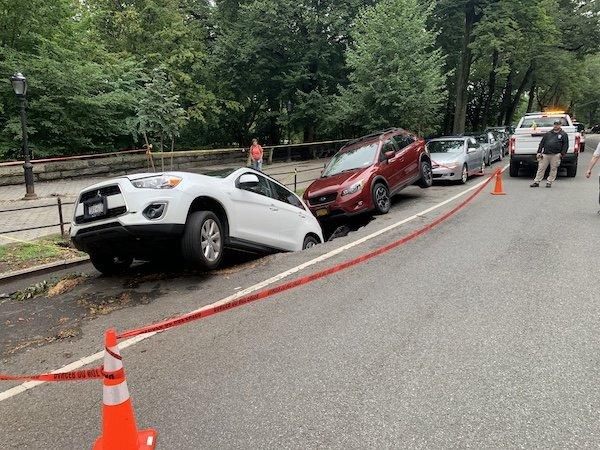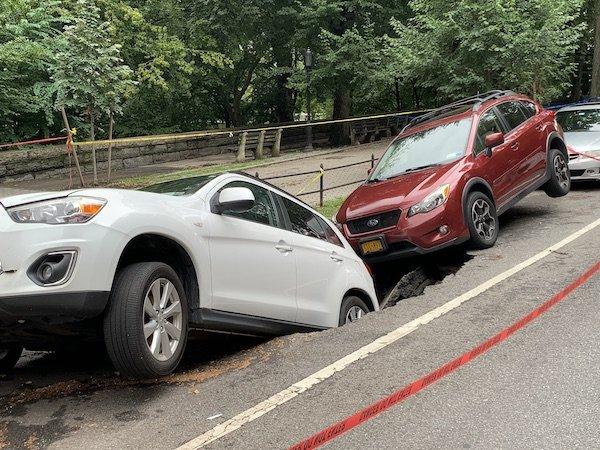 Two cars fell in and were partially submerged, but Council Member Mark Levine sent out a tweet saying there were no injuries, while highlighting the need for NYC to update its infrastructure.
Another view of this scary incident:https://t.co/o7AAEFyAbH

— Mark D. Levine (@MarkLevineNYC) July 11, 2021
Advertisement
ANOTHER GIANT SINKHOLE – THIS ONE ON THE UPPER EAST SIDE
Video was also shared on Citizen App a little after 8:30am on Sunday, showing police and firefighters responding to the scene.
Two Cars in Sinkhole @CitizenApp

Riverside Dr & W 97th St 8:37:32 AM EDT
We'll update this post once we learn more.