Disappointing thousands of people after discovering a neighborhood business has closed isn't exactly fun, but it's part of the job. We also think it's healthy to look back, even if it's painful.

The two main factors we considered when determining which closings were the "biggest" were the longevity and popularity of each business.
Also, if it seems like we left out an obvious one, that's because it's expected to reopen at a new UWS location.
Advertisement
Laytner's Linen & Home
The warning signs first appeared in mid-2018. Actually, they were real signs, posted in the store's windows with messages like "we are closing." These signs were followed by other signs which would advertise deals and discounts (because they were about to close). But a final sign went up in November, when the 61-year-old business closed its doors at 2276 Broadway for good. Laytner's is still offering its products online at laytners.com.
Andy's Deli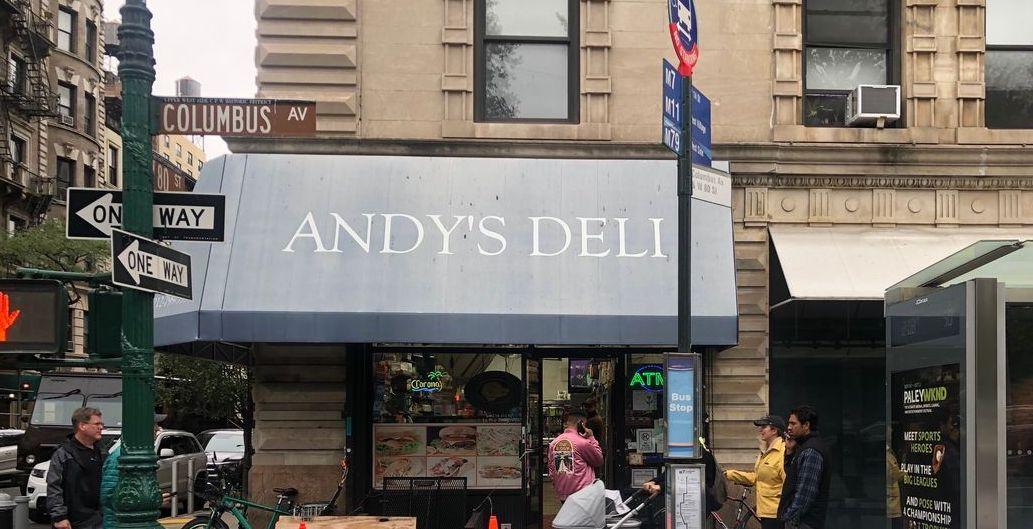 The Andy's Deli at 418 Columbus Avenue (at 80th Street) closed in October after 42 years. Nick Pappas brought it to the UWS in 1980, along with the other (still running) location at 295 Amsterdam Avenue. We spoke to him on what turned out to be one of the store's last days. He told us the landlord had doubled the store's rent from $18,000 to $36,000, and on top of that, they were expected to spend a huge amount of money to fix the place up. Andy's will be missed for its quick service and first-rate sandwiches.
Advertisement
Best Buy
The Best Buy at 1880 Broadway (between 61st and 62nd streets) shut down on October 29. The giant, three-level store appears to have opened in 2007, based on old reviews, but we can't be positive.
In any event, while this big-box-retailer doesn't really fit in with the others on this list, its closing was a big deal. There's nothing in the neighborhood that comes even close to the former Best Buy in terms of size and selection, and there's now a whopping 46,000 square feet of space (within the retail component of 15 Central Park West) available for a new store.
There were quite a few reactions to the announcement of this closing, though some folks seemed pretty happy to see it go.
Calle Ocho
We learned that Calle Ocho would be shutting down for good at the beginning of the year. After 23 years, a final brunch was served on January 23 at 2756 Broadway (between 105th and 106th streets), the restaurant's third and final location.
The popular Cuban restaurant opened in 1998 at 446 Columbus Avenue, between 81st and 82nd streets. In 2012, Calle moved to The Excelsior Hotel at 45 West 81st Street (which in late 2021 sold for close to $80 million; it's expected to be converted into an apartment building).
The restaurant took possession of 2756 Broadway in January 2020, right before the pandemic and the lockdowns and restrictions which would soon follow.
"Not even two months on we were facing occupancy restrictions and shortly thereafter a complete shutdown," read a statement released by the restaurant on January 15, 2022. "From that time forward, we did everything possible to stay open, keep our people employed and the business relevant in hopes of better times ahead. We truly believed we would make it through Covid and have many years for Calle Ocho in its new home, unfortunately that is not the case."
Advertisement
Cafe Viva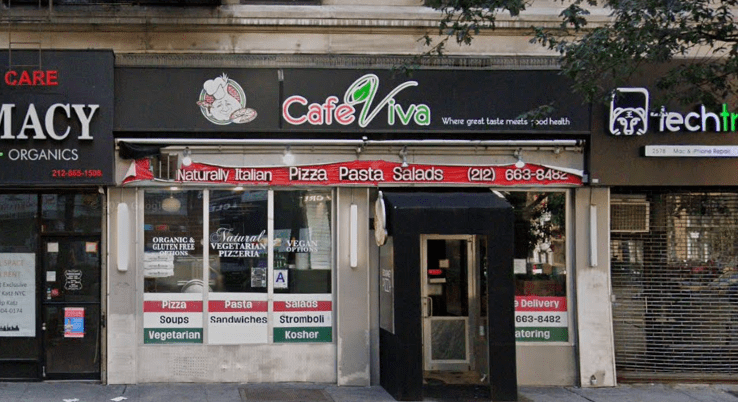 Cafe Viva closed in August. Since opening in 1992, the pizza place at 2578 Broadway (between 97th and 98th streets) had been a reliable go-to for those seeking gluten-free, vegan or kosher slices.
Owner Tony Iracani – who also runs Viva Herbals – emailed ILTUWS to say that in the last two years they'd fallen too far behind to possibly catch up. "We tried as best we could, because I'm aware that a lot of people have depended on us for many years for healthier eating options, and did not want to let them down. Unfortunately we just could not keep up with the rising expenses."
Choosing a fifth entry for this list took some time, but the reader responses to the announcement of Cafe Viva's closing made it clear how "big" a deal it was.
View this post on Instagram
READ MORE: 2020's Biggest Losses