On the first day of October 2020, beloved actor Rick Moranis was punched in the head while taking a morning walk around 70th and Central Park West, near his apartment building.

Advertisement



Moranis had sustained minor injuries to his head, back and hip, and went to the hospital for an evaluation before reporting the crime to the 20th Precinct.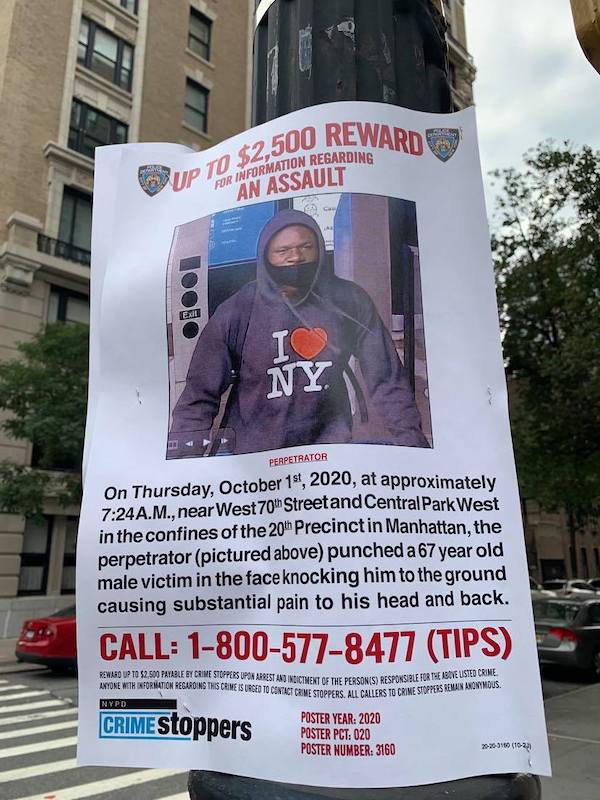 The NYPD released photos and a video of the suspect — who various sources say is homeless — carrying out his attack. A couple weeks later, then 35-year-old Marquis Ventura was arrested when police officers spotted him near the subway station at 72nd and Broadway.
?WANTED for ASSAULT: On 10/1, at 7:24 AM, a 67-year-old male victim was walking southbound on Central Park West in the vicinity of West 70th Street, when an unidentified male struck him in the head with a closed fist, knocking him to the ground. Have info? Call/DM @NYPDTips pic.twitter.com/ZvSUPjtVdp

— NYPD NEWS (@NYPDnews) October 2, 2020
Now 37, it's been reported that Ventura is facing two years in jail and three years of post-release supervision — over this and "six other charges in connection with four other unprovoked attacks," writes the
New York Post
. One of those additional assaults took place on the very same day, when Ventura assaulted a Soho liquor store owner and stole a bottle of champagne.
Advertisement



According to the Daily Mail, Ventura "has been arrested more than 13 times" — five of which have been over felonies.
According to GHOSTBUSTERSNEWS.COM, Ventura "refused two attempted psychiatric examinations."
Sentencing is scheduled for August 23.
The now 69-year-old Rick Moranis is best known for his roles in Honey I Shrunk the Kids, the first two Ghostbusters movies, Spaceballs and Little Shop of Horrors.