There's a winter wonderland not far from your door at Apthorp Cleaners! Find it at 383 Amsterdam Avenue, between 78th and 79th Streets.

Owner Debra Kravet says "My windows bring me joy. And we all need more of that right now."
She hears children walking by and admiring them and that gives her a thrill. That's why she's been decorating them for so many years.
The left window features miniature stalls with tiny pop merchants selling wares. Cookies, decorations, gingerbread galore. There's a police officer guarding a bicycle and even Barbie's flown in from LA. A menorah is there as well. The figures are 1/6th to scale.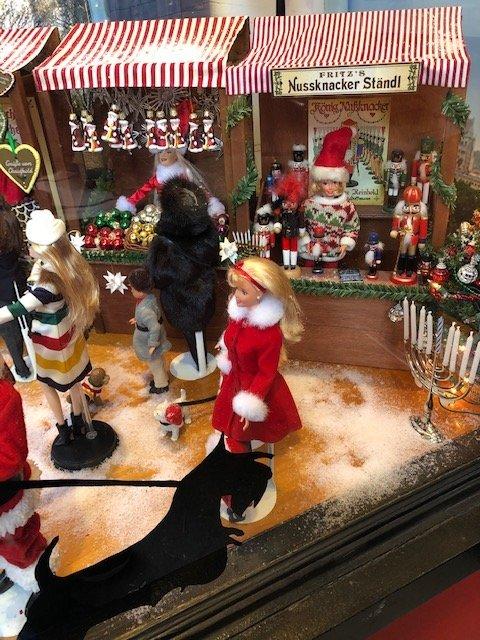 The right window is for the Harry Potter fans. It has the YuleBall featured in Harry Potter And The Goblet Of Fire (2017).
Overheard While I was there, I overheard a savvy  young West Sider say "Oh mommy, so magical."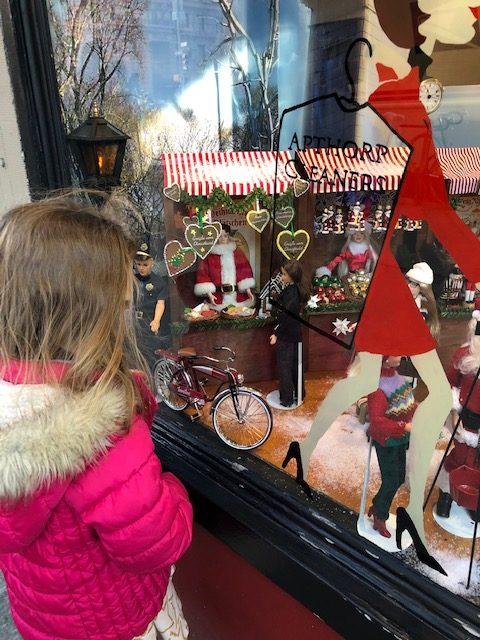 View some previous window displays at Apthorp Cleaners here and here!