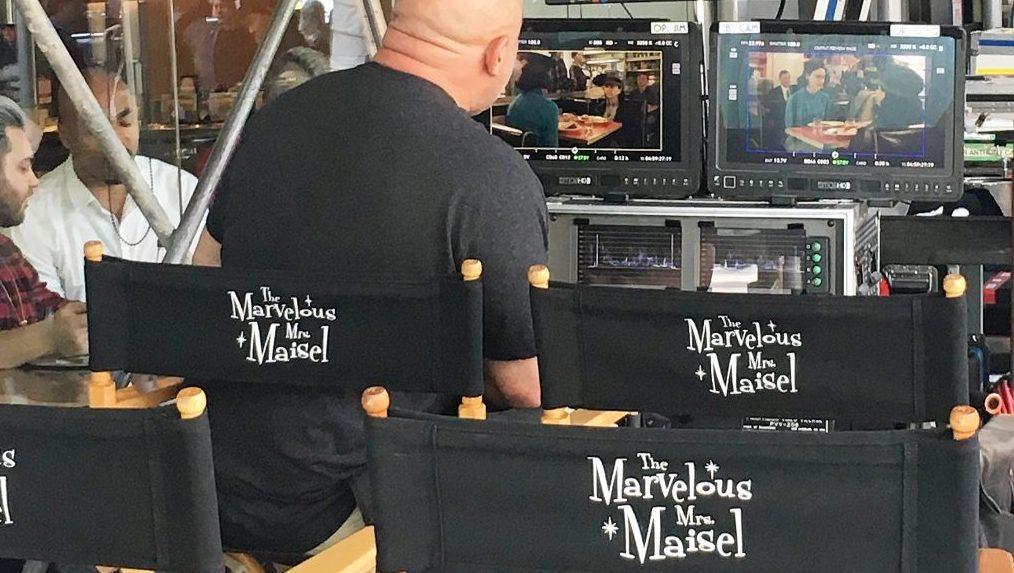 Preparing for its fifth and final season, the cast and crew of Amazon's The Marvelous Mrs. Maisel will be filming in the neighborhood this Sunday, October 16.

Advertisement



"Please note – There will be a street closure on Central Park West from W 73 St. to W 81 St. beginning October 16 at 7 p.m. to 3 a.m. on October 17" reads a sign posted in the area, which asks drivers to "Please move your vehicles by Sunday, October 16, 2022, by 6 a.m." Traffic will be rerouted around the area while filming is in progress.
We once again chatted with Upper West Sider Jennifer Tiberio, who's been an extra in The Marvelous Mrs. Maisel for the past two seasons. For her third season ahead in the American period comedy-drama set in the 1950s and early '60s, Tiberio said she "played a commuter" dressed in an "early 1960s outfit with a pillbox hat and an overcoat to match."
When we asked Tiberio if she could share any insights on what we can expect for the show's final season, she responded, "There's not a lot I can say about the upcoming final season except that time marches on and the characters seem to really move forward and develop."
Advertisement



Tony Shalhoub — a real Upper West Sider who portrays Abe Weissman, Midge's dad (and who happens to be selling his 81st Street apartment in real life) — told ABC News that season 5 would be "one that people are really going to remember."
While an official premiere date hasn't been announced for Maisel season five, there are several loose ends we're sure viewers are anxiously waiting for. For starters, in the season four finale, we found out that Midge Maisel's ex-husband Joel, played by Michael Zegen, had impregnated his Asian girlfriend, Mei. The son of devout Jewish parents, the news sends his dad Moishe Maisel, played by Kevin Pollak, into a near fatal heart attack. Joel's mother Shirley is still unaware of what's happened.
The juiciest outstanding loose end is probably what's going to happen next between main character Midge Maisel (Rachel Brosnahan) and comedy titan Lenny Bruce (Luke Kirby).
Advertisement



While it's a fictional show, it does incorporate Bruce in its escapades, and last we left it, Maisel and Lenny had some hot steamy sex after years of viewers wondering "Will they or won't they?" Is there a future for these two, or was it perhaps a one-night fling following season after season of sexual tension?
In 2017, Rolling Stone magazine ranked Lenny Bruce as the third greatest stand-up comedian of all time behind Richard Pryor and George Carlin.