Westsider Rare and Used Books is magical. It's gained local and international acclaim over the years as a beloved institution of the Upper West Side. Nestled between 80th and 81st Streets on Broadway, Westsider is run by the legendary, "cross medium maverick maven," Dorian Thornley. His side kick? A black cat named Pig.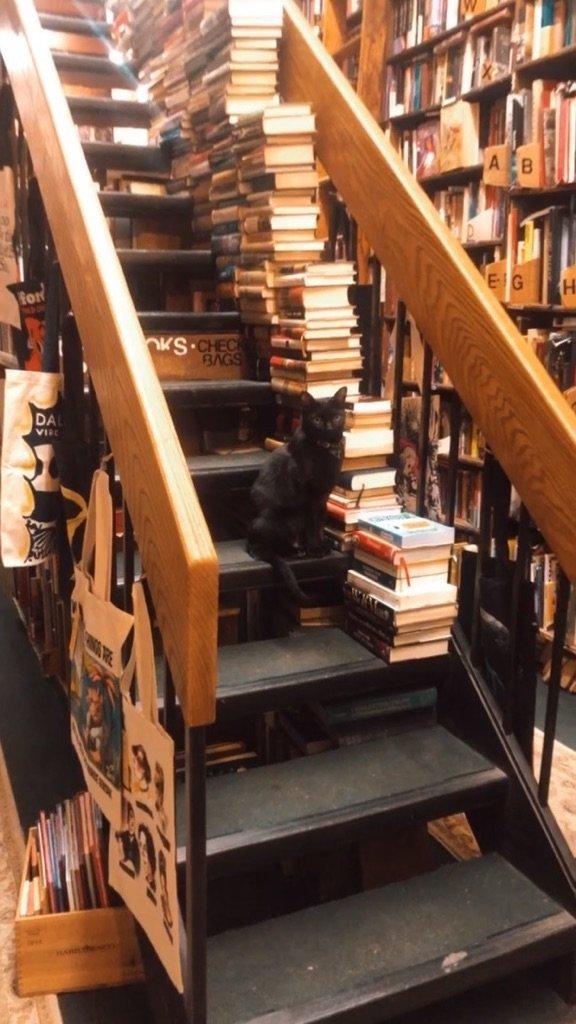 Pig has been living at Westsider Rare and Used for a little over two years. You can typically find her around the front desk in the warmer months. Sometimes she'll hang out by the entrance door and go outside to look over and patrol the $1 book racks. Pig doesn't stray too far and always comes back. She once had a little head to head spar with a dog, but that was really her only fight. She typically doesn't like dogs. Or other cats for that matter. If given the chance, she would eat a bird.
Advertisement



Pig enjoys playing a game of 'fetch' with Carolyn on the Westsider Books team. Carolyn will throw a leather mouse somewhere and Pig will go after it and pick it up. Returning it is not so easy and currently, the leather mouse is missing somewhere inside the store, probably stashed away with a slew of other toys she's accumulated over the years as many have disappeared.
Pig once caught and killed a real mouse on the upstairs floor of the shop where she likes to rule.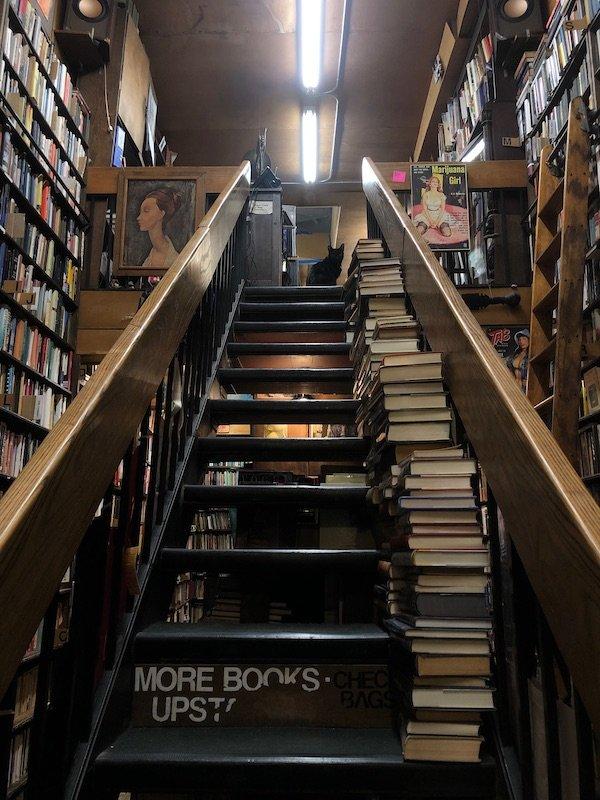 It was the only known mouse kill on her resume, and she left its head behind for show. Pig also likes to play with rolled up tinfoil, tiny bits of plastic, anything crackly, and will eat twine.
Get The Upper West Side Newsletter
When the winter months roll in, Pig has many 'hidey holes' she uses to keep warm. The first-floor radiator is one of her favorite spots.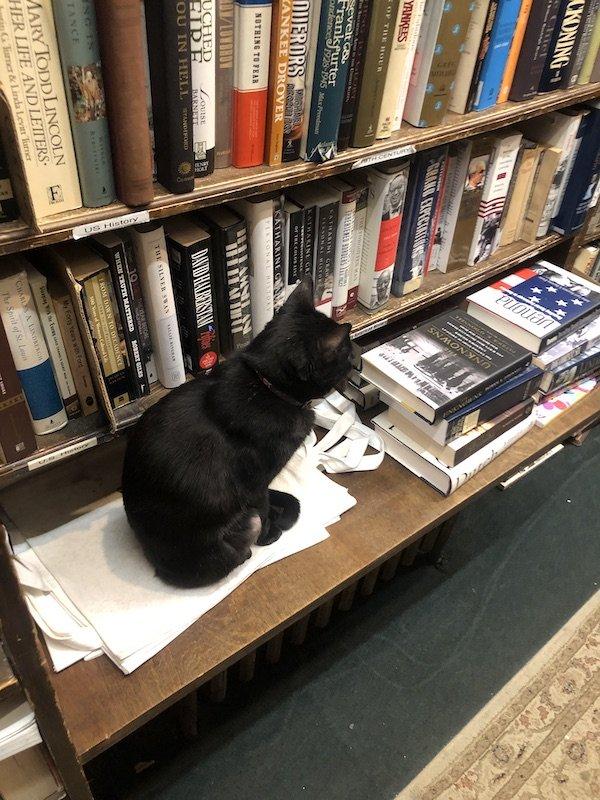 Pig is pretty 'chill' and has a good disposition, but keep in mind, she can get feisty. People come to visit her and she doesn't always love the attention.
Petting her on the head is a way better idea than trying to touch her belly, as she doesn't enjoy that. Once upon a time, a 'Cat Whisperer' came into Westsider and let Dorian and the team know that Cats do not like to wear bells on their collar. So now Pig doesn't ring.
Advertisement



Pig doesn't enjoy loud noises. But she does enjoy music with fiddles, as well as the opera. Miles Davis' "Elevator to the Gallows" and Portishead's self-titled are a couple of her favorite albums. When it comes to transmitting sound waves, Pig's purr can be hard to detect, but her growl is loud.
Cue the lox! A good way to get Pig to come over and hang with you is to have a bagel with cream cheese and lox. Zabar's and Broad Nosh Bagels are two of her local favorites. This has made Dorian wonder sometimes about Pig's truest intentions. "Does she just come over when there's food or when it's cold?" Pig is, like many other cats and characters, an enigma.
When asked what book character Pig would like best, Dorian says Baloo from "The Jungle Book." Because he's big and warm. If you come into the shop and ask for Pig's book recommendations, you will be shown the titles she's chosen.