Apthorp Dry Cleaners is around the corner from where I live. Walking on Amsterdam Avenue, I always peek into its windows. The new show is a blockbuster, devoted to our RBG, and an effort to get people to vote.

Debra Kravet has owned the shop for 38 years.  Originally in the Apthorp building for 26 years, sky-rocketing rents on the Upper West Side forced her out. So she moved around the corner, but kept the same name and apparently her devoted clientele. You can now find the store at 383 Amsterdam Avenue, between 78th and 79th Streets.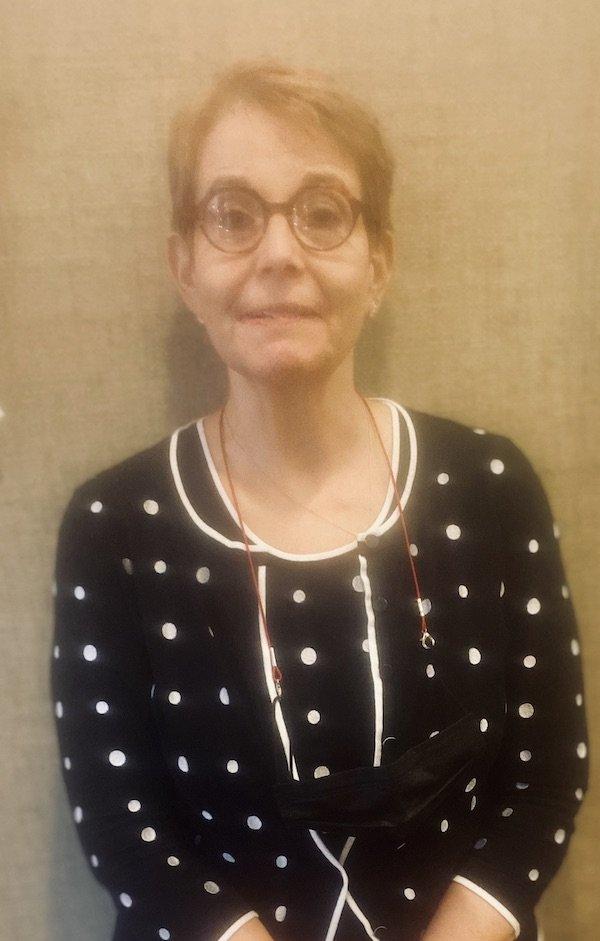 Of her latest window, she said, "We felt that we wanted to honor Ruth Bader Ginsburg's existence with all that's going on in the Supreme Court."

Advertisement
The window features a miniature RBG, standing in what looks like a parlor with fireplace and upholstered chairs.
There's a miniature sign that says VOTE with the letters crowned by her famous collar. And in the air, there are miniature white collars flying like white angels.
"It's really been a learning window for children in the neighborhood. They stop to look and parents explain. I want to educate them. I hear so many parents tell them about all the many great things she did for us."
"Women won the right to vote 100 years ago," Kravet added. "That was our intention for the window."
And the other window, which features Barbie dolls in glamorous gowns, is devoted to Breast Cancer Month festooned with its pink sashes!
Besides being a one-woman female educator, Debra Kravet hearkens back to a time of creative street art, and its use to politicize important issues.  In these last days before the Election, it is heartening to meet someone who decided to stand up for something she believes in and to find an expression with her modest human voice.
Sonia Pilcer, the author of six novels, lives on the Upper West Side. She wrote the screenplay of her novel Teen Angel with Garry Marshall and sold it to Universal Studios. Her theatrical adaptation of I-LAND: Manhattan Monologues ran for 6 years at the Thirteenth Street Rep Theater. Learn more about the author at soniapilcer.com.