The West Side Arts Coalition's Broadway Mall Community Center Gallery will be opening its doors for the season's opening exhibit, "JUBILANCE NOW!" – on September 15. The fine art exhibit will be held in the unique Beaux Arts building located at 96th street and Broadway, on the center island.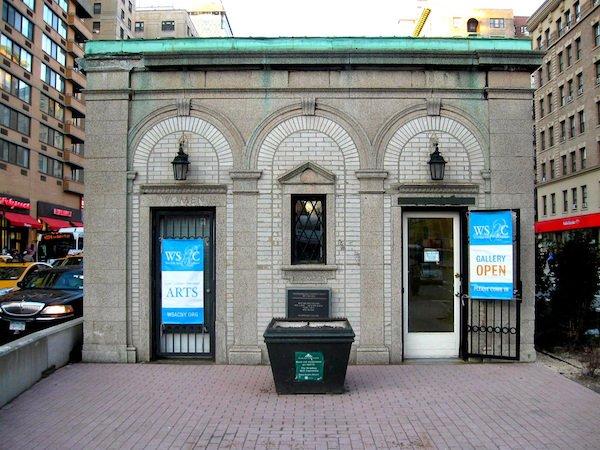 WSAC's Gallery exhibits artwork from a diverse group of artists and provides the UWS community and the general public opportunities for direct involvement and exchange with the visual arts, while cultivating an environment that nurtures creativity and intellectual growth. WSAC, since its inception, has quickly positioned itself as an arts resource for the UWS and for the surrounding communities by holding engaging and thought-provoking monthly art exhibits, poetry readings and music performances, being accessible to the public.
Advertisement



Exhibitions organized by WSAC encompass aspects of all the visual arts,  painting, sculpture, drawing, photography, digital art. The gallery's longevity in the ever-changing and chaotic world of New York galleries is witness to its value and to the loyal dedication of its members.
MORE: Broadway Blooms: John Isherwood on Broadway
"JUBILANCE NOW!" exhibits artwork manifesting a range of concepts, styles, and media by a group of 15 enormously talented artists whose creativity and skill can be applied across such a wide range medium, such as pastel, water colour, oil, acrylics, collages, and mixed media.  Each subject matter in the artists' work comes with its own unique story expressed meticulously through composition, creativity and self-expression infused with a spirit of excitement.  Works are carefully selected that will bring joy to their buyers. All are welcome!
West Side Arts Coalition (WSAC) is a 501(c)3 non-profit organization founded in 1979 by a group of visual and performing artist on the Upper West Side of Manhattan.  Members now hail from many locations in the US and abroad.  The Coalition exists to bring artists together with the community through exhibits, performances, workshops, and social gatherings.  For its cultural leadership, WSAC has received commendations over four decades from NYC Mayors, City Council members, Manhattan Borough Presidents, and District Leaders, among others.
JUBILANCE NOW!
September 15 – October 3, 2021
Wednesday 6 – 8 pm / Saturday & Sunday 12 – 6 pm
Opening Reception:  September 18, 1:00 – 5:30 pm