Upper West Side artist Stephen Galiczynski brought a taste of the UWS to this year's Village Halloween Parade, but he didn't go dressed as Jerry Nadler or Zabar's. Nope, he went as obscure as humanly possible.

The 83rd Street Kiosk is located on the southwest corner of 83rd and Broadway, and Galiczynski's work was exhibited on it last year. (This wasn't the first time the kiosk was transformed into a cylindrical museum).
We're guessing this cylinder wasn't recognized by too many parade-goers, but Galiczynski did catch the attention of NY1's Roger Clark, who he also scored an interview with.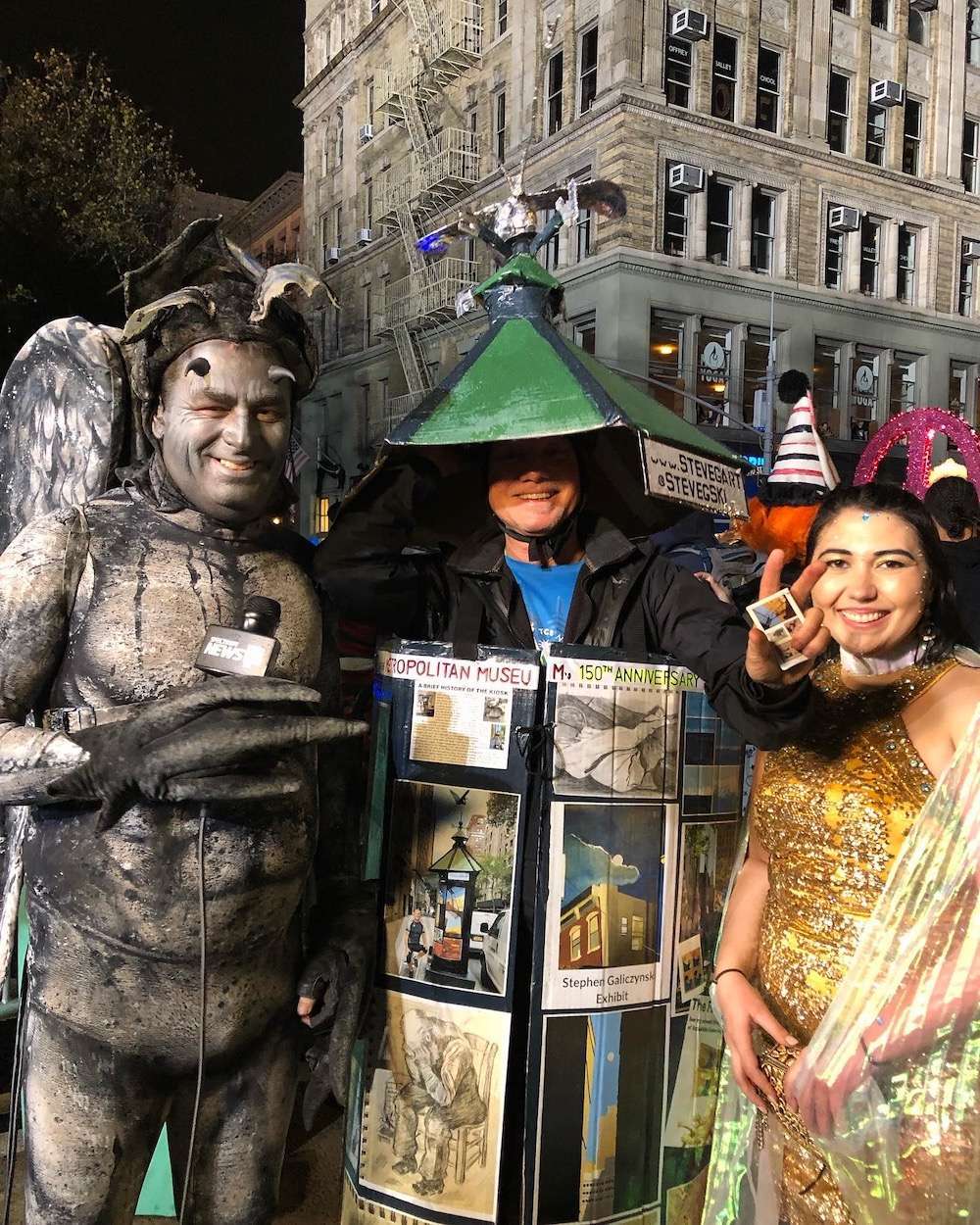 Stephen Galiczynski's work has also been featured in competitions by the Metropolitan Museum of Art and Rockefeller Center, as well as in the Upper West Side's Art on the Ave initiative.